Posted on 9/12/2018 3:49:00 AM.
Three major medical leaders are calling on the state legislature to raise the tobacco purchasing age to 21. The presidents of the Orleans and Jefferson Parish Medical Societies along with Smoking Cessation Trust CEO Mike Rodgers are behind the effort. Rodgers says raising the legal age from 18 to 21 could prevent thousands from smoking.
cigarettes, smoking, tobacco, Louisiana, 2018
---
Posted on 1/3/2017 2:19:00 AM.
The Smoking Cessation Trust is offering tips to help smokers quit for the New Year. CEO Mike Rogers says this is a great resolution for people to push for. He says many smokers who try to quit cold turkey are unsuccessful but they have a great program to help.
More
Smoking Cessation Trust, Mike Rogers, New Year's, cigarettes
---
Posted on 11/19/2015 12:07:00 PM.
Today is the Great American Smokeout. A day designated for smokers to quit their habit. According to the Center for Disease Control 24% of Louisiana adults smoke. Mike Rogers with the Smoking Cessation Trust says they offer free products and services to help longtime smokers put cigarettes down for good.
More
Great American Smokeout, Mike Rogers, Smoking Cessation Trust, cigarettes
---
Posted on 4/9/2014 1:42:00 AM.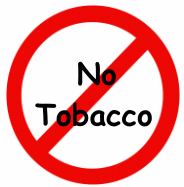 The senate health and welfare committee gives unanimous approval to legislation that would give hospitals the ability to NOT hire someone just because that person smokes. The bill by New Orleans Senator David Heitmeier has the support of the hospital industry. Catherine Levendis, with the Ochsner Health System, spoke in favor of the bill.
Cigarettes, Ochsner health system
---
Posted on 3/18/2014 12:56:00 PM.
A senate committee has approved legislation that prohibits the sale of e-cigarettes and vapor pens to those under the age of 18. The bill was introduced by Ruston Senator Rick Gallot, who says the use of these devices by minors is a growing problem.
More
e-cigarette, cigarettes, Rick Gallot, Barrow Peacock
---