Posted on 3/2/2017 12:45:00 PM.
New Orleans Congressman Cedric Richmond says his joke about Donald Trump aid Kellyanne Conway was misinterpreted. Richmond spoke last night at the Washington Press Club Foundation Dinner and joked that Conway "looked familiar" while kneeling.
More
Cedric Richmond, Kellyanne Conway, Clancy Dubos
---
Posted on 2/21/2017 1:38:00 PM.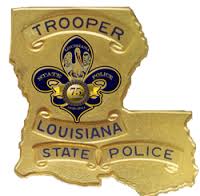 Michelle Southern reporting.
Governor John Bel Edwards orders a full investigation into trips made by State Police officers, amid a report 4 troopers took side excursions to Las Vegas and the Grand Canyon during a business trip on the taxpayer's dime. The Division of Administration's auditor will conduct the probe.
state police, governor's office, Louisiana, mike edmonson, clancy dubos
---
Posted on 1/9/2017 11:53:00 AM.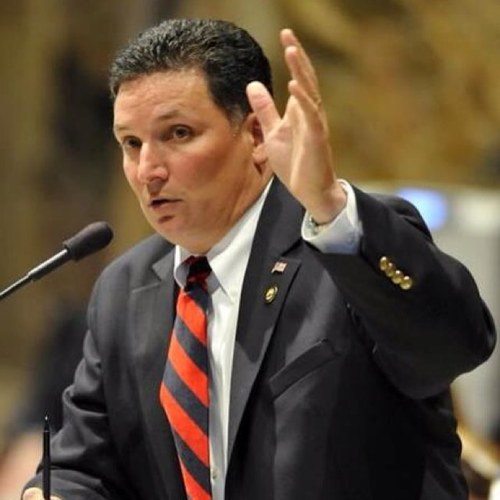 We just got over a historic election cycle, but there is another big race kicking off in Louisiana for state treasurer as John Kennedy exits for US Senate. Today, Covington Representative John Schroder announced his candidacy for the job.
John Schroder, john kennedy, state treasurer, clancy dubos
---
Posted on 10/17/2016 6:07:00 PM.
A Baton Rouge judge has ruled in favor of Attorney General Jeff Landry for his refusal to sign state contracts that protect against LGBT discrimination, in spite of an executive order signed by Governor John Bel Edwards in April. Legal analyst Clancy Dubos says Landry is clearly trying to make a political statement, and in this case the judge has agreed with him.
More
Clancy Dubos, Jeff Landry, John Bel Edwards
---
Posted on 9/15/2016 1:04:00 PM.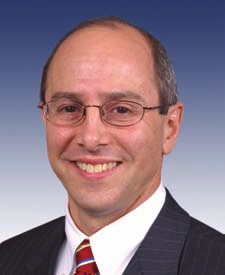 Michelle Southern reporting.
US Representative Charles Boustany says allegations that he was involved with prostitutes who were killed in Jefferson Davis Parish are false and hurtful. He says operatives working for State Treasurer John Kennedy are spreading these lies.
charles boustany, john kennedy, prostitution, clancy dubos
---
Posted on 9/12/2016 5:11:00 PM.
Democratic US Senate candidate Caroline Fayard has won the endorsement of New Orleans Mayor Mitch Landrieu. Political analyst Clancy Dubos says Landrieu's endorsement is a nice feather in the cap of Fayard's campaign.
More
Clancy Dubos, Caroline Fayard, election 2016
---
Posted on 9/5/2016 5:28:00 AM.
Labor Day marks the beginning of fall and football season, but it also means the unofficial kick off for election season. In Louisiana, the big statewide race is for US Senate, where there are 24 names on the ballot. Political analyst Clancy Dubos says it's difficult for the candidates to set themselves apart, so message and visibility will be important before the November 8th election day.
More
Clancy Dubos, Election 2016, Senate race
---
Posted on 8/10/2016 6:20:00 AM.
Democratic vice presidential candidate Tim Kaine is visiting New Orleans today. Political analyst Clancy Dubos says the goal of the visit is probably to support other Democratic candidates on the November ballot and to raise money for the Hillary Clinton campaign.
More
Clancy Dubos, Election 2016, Tim Kaine
---
Posted on 7/27/2016 11:07:00 AM.
We are starting to see more endorsements in the U.S. Senate race. Former Louisiana Governor Buddy Roemer is officially backing State Treasurer John Kennedy and Agriculture Commissioner Mike Strain has endorsed Congressman Charles Boustany.
More
Buddy Roemer, U.S. Senate, election 2016, John Kennedy, Clancy Dubos, Charles Boustany, Mike Strain
---
Posted on 7/21/2016 11:15:00 AM.
A state record was set at the Secretary of State's office during the first day of qualifying, as 52 people entered one of the federal races. Political analyst Clancy Dubos says open seats for high office always draw large fields. But he says it could be voter frustration as well that's embodied by the Trump movement.
More
Clancy Dubos, Election 2016, qualifying
---
Next Entry