Posted on 1/11/2018 2:55:00 AM.
Get ready for a return of cold temperatures. A strong cold front will move through the state today, dropping temperatures and keeping highs below 50 degrees for the weekend. State Climatologist Barry Keim…
cold weather, Barry Keim, hard freezes
---
Posted on 1/3/2018 11:45:00 AM.
The Louisiana SPCA says they have been trying to keep up with all the reports of pets left outside during this extreme cold snap. Some pets are being seized by authorities and owners are being charged with animal cruelty. SPCA spokesperson Alicia Haefele says Animal Control officers are responding to all calls concerning outdoor animals left alone seriously.

cold weather, pets, Louisiana SPCA
---
Posted on 1/9/2015 11:44:00 AM.
Michelle Southern reporting.
According to a recent study out of Yale University, cold weather can in fact make you sick. Dr. Fred Lopez is an Infectious Diseases specialist at the LSU New Orleans School of Medicine. He says they are finding validity to the fact that the lower the temperature outside, the more likely a cold virus is going to thrive.
cold weather, virus, yale, LSU, fred lopez
---
Posted on 1/6/2015 1:19:00 PM.
Hard freeze warnings have already been posted for portions of south and northeast Louisiana in anticipation of the arctic cold that will move into the state tomorrow. Mike Marcotte, with the National Weather Service in Lake Charles, says this massive arctic front will bring the coldest temperatures seen this season.
More
arctic front, cold weather, National Weather Service, Mark Marcotte
---
Posted on 11/11/2014 4:08:00 AM.
If you are not ready for winter in Louisiana, yet, you might want to get ready pretty quickly. State Climatologist Barry Keim says a strong cold front begins passing through the state today.
More
cold front, Barry Keim, cold weather, Louisiana
---
Posted on 2/20/2014 2:57:00 AM.
With the Mardi Gras season getting started, this year's crawfish harvest might not be ready for a few more weeks. LSU Ag Center Researcher Ray McClain says it's still going to take some time because of the unusually cold winter.

More
crawfish, LSU, cold weather
---
Posted on 1/7/2014 12:22:00 PM.
The cold weather has caused power outages across the state. Entergy is reporting about 1200 customers are without power in Louisiana. Entergy spokesperson Charlotte Cavell says they are working to get the electricity flowing again.
More
power outages, cold weather, Entergy, mobile app
---
Posted on 1/6/2014 12:31:00 PM.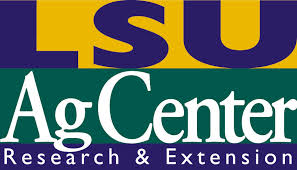 The extended period of time we'll have below-freezing temperatures over the next two days is not good for many of the plants that are in your yard. LSU AgCenter horticulturist expert Dan Gill says if you have citrus trees, it's best that harvest all ripe fruit.
Citrus plants, cold weather, Dan Gill
---