Posted on 10/14/2018 12:17:00 PM.
According to a report from the Center on Budget and Policy Priorities, Louisiana has slashed state funding to higher education by more than 40 percent in the last decade, which is the highest in the nation. That means rising tuition costs for students. Higher Education Commissioner Kim Hunter Reed says that makes it tough on low-income families.
More
Higher Ed, Kim Hunter Reed, Tuition, College
---
Posted on 10/2/2018 3:22:00 AM.
Louisiana has the highest FAFSA submission rates in the nation according to a new report. That means more students than ever are applying to see what financial aid they qualify for when it comes to post-secondary education.
More
FAFSA, TOPS, financial aid, college, higher ed, debt, Stephanie Marcum, grants, scholarships
---
Posted on 9/10/2018 4:33:00 AM.
Southeastern Louisiana University students graduate with less debt than any other university in Louisiana, that according to a report from LendEDU. The Lions didn't just top the state, they pulled in at 46th lowest debt load in the nation.
More
Southeastern Louisiana University, SELU, Lions, John Crain, Louisiana, 2018, student debt, college, higher ed
---
Posted on 10/12/2016 12:28:00 PM.
About 23% of Louisiana adults have at least a four year degree, according to a new report from the finance website 24/7 Wall Street. That's 8 percentage points below the national average. Demographer Greg Rigamer says Louisiana's lower than average household creates financial obstacles for people seeking degrees.
More
Greg Rigamer, 24/7 Wall St., college
---
Posted on 4/14/2016 3:12:00 AM.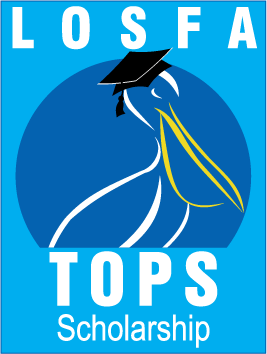 House Appropriations Chairman Cameron Henry believes lawmakers can fund the TOPS scholarship program without raising additional taxes. Governor John Bel Edwards proposed budget for next fiscal year calls for a 183 million dollars cut to the state-funded scholarship program, because of a large revenue shortfall. But Henry says the state has enough money to fund TOPS.
More
TOPS, college, Governor John Bel Edwards, Cameron Henry, Joseph Rallo
---
Posted on 12/8/2015 1:28:00 PM.
Starting with the senior class 2018, Louisiana high school students who attend public school will be required to apply for financial aid for college. State Superintendent of Education John White says students are leaving tens of millions of dollars on the table every year because they do not apply…
More
John White, financial aid, college, tuition
---
Posted on 7/17/2013 2:19:00 PM.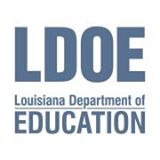 State education officials report 3,600 more public high school seniors achieved a score of 18 or higher on the ACT last school year. State Superintendent of Education John White says that means more students are eligible for college and more are eligible for the TOPS scholarship program.
Louisiana Department of Education, John White, ACT scores, State Superintendent, College, University, Education
---