Posted on 5/31/2017 4:12:00 PM.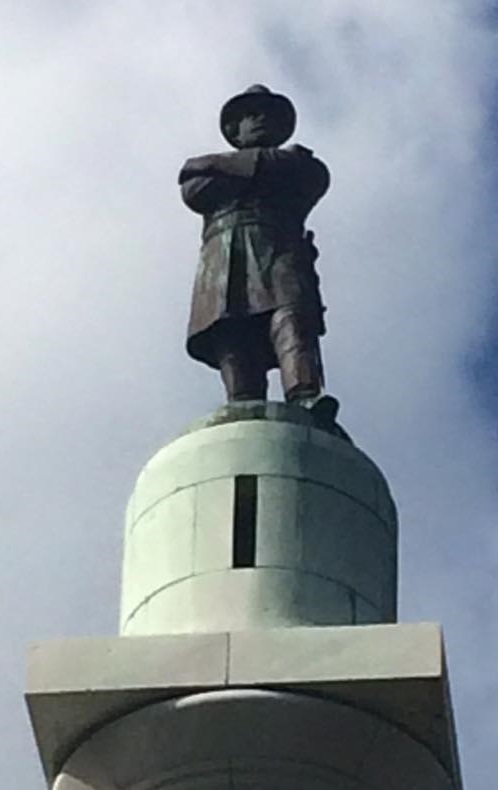 After five hours of heated debate, a Senate committee rejected two proposals aimed at protecting confederate monuments. One of the measures would require a public vote to remove military monuments, while the other requires legislative approval. The proposals faced steep opposition from black lawmakers, including New Orleans Senator Troy Carter, who notes there are no statues celebrating Adolph Hitler.
More
Troy Carter, Jenna Burnstein, Karen Peterson, confederate monuments
---
Posted on 5/22/2017 12:29:00 PM.
A Mississippi lawmaker called for Louisiana leaders to be lynched after four confederate monuments were taken down in New Orleans. State representative Karl Oliver made the statement in a Facebook post that has since been deleted, saying the monuments were removed in a "Nazi-ish fashion." Courtney Carter with News Mississippi says the Mississippi GOP has said these kinds of comments have no place in public discourse.
More
Courtney Carter, Karl Oliver, confederate monuments, Mississippi
---
Posted on 5/22/2017 11:29:00 AM.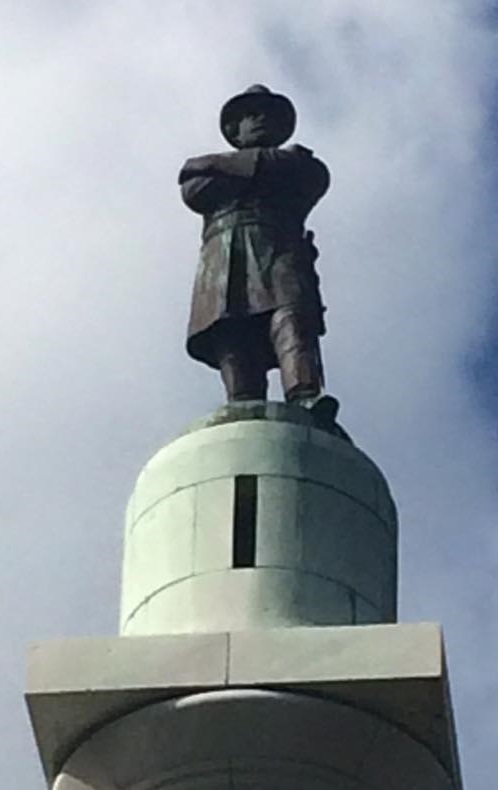 The future of the four confederate monuments that were taken down in New Orleans is unclear. Lt. Governor Billy Nungesser met with New Orleans Mayor Mitch Landrieu today to try and come to an agreement. He says this is a fight for Louisiana's history and culture.
More
Billy Nungesser, Mitch Landrieu, confederate monuments, NOLA
---
Posted on 5/17/2017 11:11:00 AM.
The statue of P.G.T. Beauregard was hauled away in New Orleans by a masked crew last night. Workers took down the monument of the Confederate General as opponents of the removal watched while waving Confederate battle flags and singing the National Anthem.
More
Confederate monuments, removal, PGT Beauregard, Robert E. Lee
---
Posted on 5/17/2017 4:05:00 AM.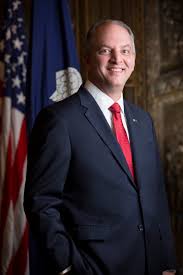 Governor John Bel Edwards says a bill that seeks to protect Confederate Monuments from being removed, as divisive and generating animosity among legislators. The measure passed the House on Monday. Black lawmakers staunchly oppose the proposal and the governor took notice of the passion that this legislation brought out during the debate.
More
legislative session, John Bel Edwards, Confederate Monuments
---
Posted on 5/16/2017 11:02:00 AM.
Members of the Louisiana Legislative Black Caucus are livid after what they call an offensive vote to advance legislation aimed at protecting the state's confederate monuments. Chairman of the Black Caucus, New Orleans Representative Joseph Bouie says this bill is a Trojan horse designed to supersede the authority of local municipalities who have voted to remove such statues.
More
Joseph Bouie, Thomas Carmody, confederate monuments,
---
Posted on 5/15/2017 6:37:00 PM.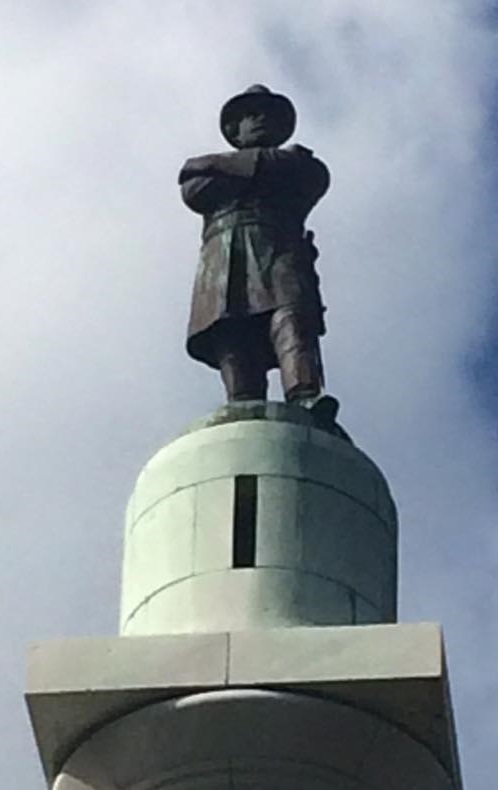 After two hours of passionate debate, the full House approves a measure that would protect Louisiana's military monuments. Black lawmakers vehemently opposed the measure, as it would prevent local municipalities from removing or altering any confederate monuments without a public vote. New Orleans Representative Gary Carter called that offensive.
More
Gary Carter, Thomas Carmody, confederate monuments
---
Posted on 5/15/2017 3:39:00 AM.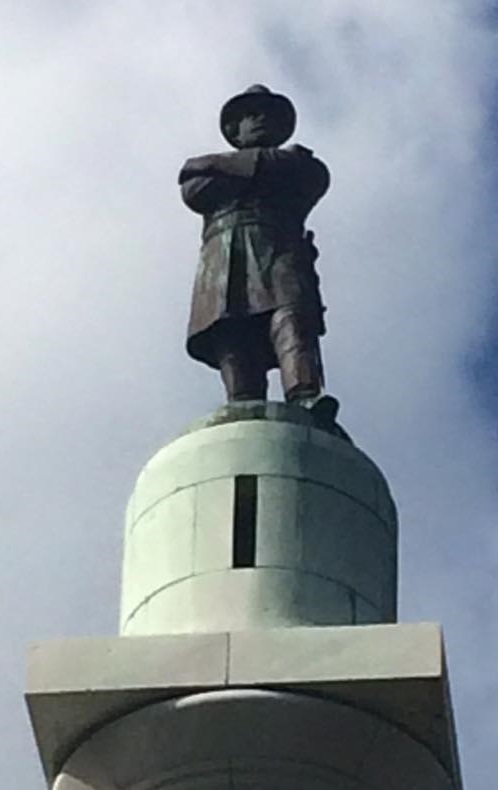 Today the state House takes up a controversial bill aimed at protecting Louisiana's confederate monuments. Debates quickly became heated in committee, where the measure narrowly passed on a 10-8 vote. US Air Force Col. Rob Maness spoke in support of the measure, saying these monuments are not about some long-lived racial issue, though they may have been in the past.
More
Rob Maness, Beth Mizell, Denise Marcelle, confederate monuments
---
Posted on 5/8/2017 12:59:00 PM.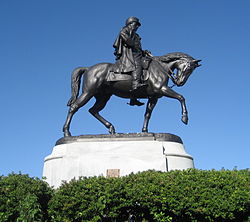 A Tulane University professor has filed a lawsuit to keep the city from removing a statue of Confederate General P.G.T Beauregard, which is at the main entrance of New Orleans City Park. Richard Marksbury argues that the City Park Improvement Association is the true owner of the monument and Mayor Mitch Landrieu would need their approval before taking it down.
More
Confederate monuments, Richard Markbury, Billy Nungesser
---
Posted on 5/3/2017 11:33:00 AM.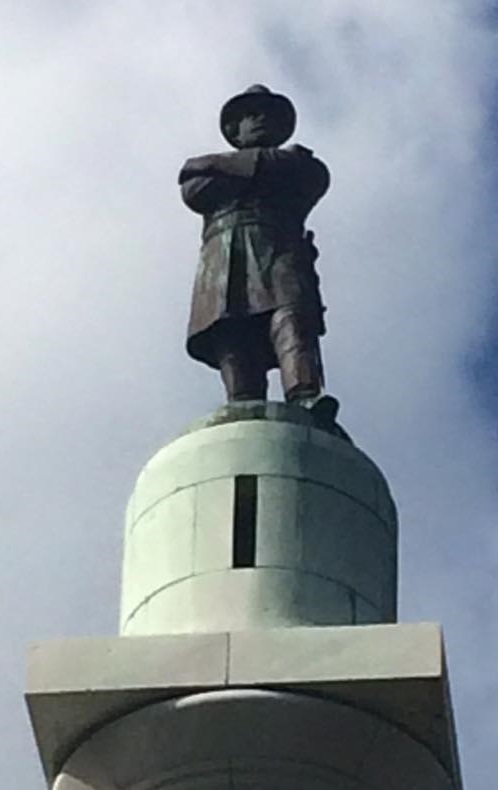 Four Confederate monuments in New Orleans are coming down, but the rest of the state's military monuments would be protected under a bill by Shreveport Representative Thomas Carmody. The measure would prohibit the removal of any military monument from any war, including the Civil War. Carmody says many of his family members fought for this country, and he is proud of their sacrifice.
More
legislative session, Confederate Monuments, New Orleans
---
Next Entry