Posted on 1/16/2018 3:46:00 PM.
Drew Brees's contract is a huge question mark for the Saints this offseason. The quarterback turned 39 on Monday, and is a free agent in March. Brees and the Saints front office have been coy so far about contract negotiations, but Brees says he hopes to have a deal before the free agent deadline. The quarterback says this young, talented group is a great incentive to stick around with his favorite team…
Saints, Drew Brees, contract
---
Posted on 9/7/2016 3:36:00 PM.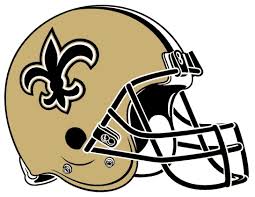 Quarterback Drew Brees will remain the Saints signal caller through at least the 2017 season, as a result of a contract extension that will pay him 44-million dollars over the next two years. The deal also gives the Saints 13-million dollars in salary cap relief this season to make other roster moves.
Drew Brees, Saints, contract,
---