Posted on 9/15/2017 1:11:00 AM.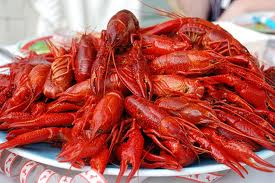 LSU AgCenter Researchers are studying the benefits of crawfish, as more than just a tailgating treat. Researcher and food processing and engineering professor Subramaniam Sathivel says currently, the tail meat from a crawfish is what is consumed. But he says they wanted to see what could be done with the undersized mud bugs, which have virtually no economic value.
More
LSU AgCenter, crawfish, Subramaniam Sathivel
---
Posted on 8/4/2017 3:51:00 AM.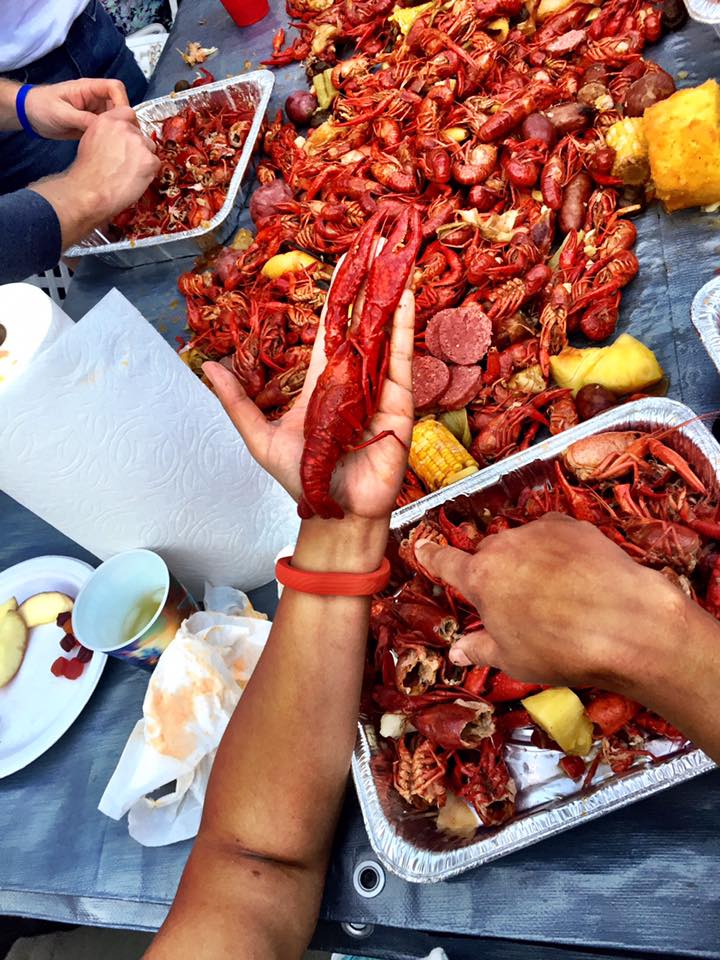 Crawfish have been found in Michigan and that state's Department of Natural Resources is not happy. They say the red swamp crayfish damage earthen structures and compete aggressively for food and habitat, disrupting the food chain for many species in the water. LSU AgCenter Aquaculture Specialist Greg Lutz says while crawfish are well adapted to our geography,
More
crawfish, LSU AgCenter, Greg Lutz, Michigan
---
Posted on 5/26/2017 12:04:00 PM.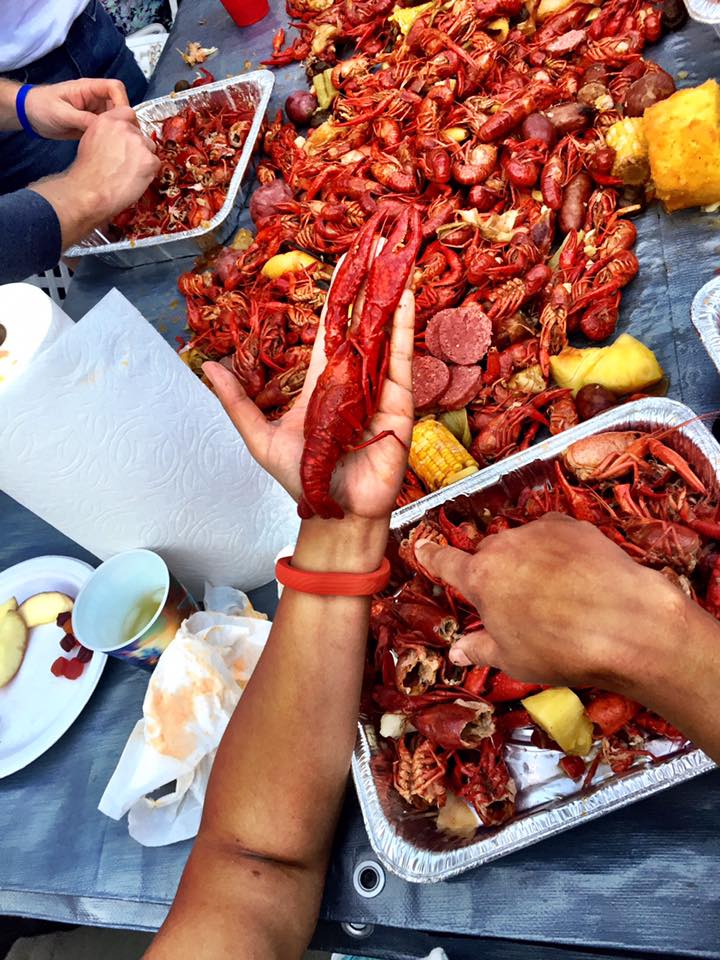 A deadly virus is threatening Louisiana crawfish. Aquaculture specialist Mark Shirley with the LSU AgCenter says the white spot syndrome virus showed up in Acadiana about a decade ago. He says the virus is showing up again in ponds across southwest Louisiana, and it's hurting the crawfish harvest.
More
Mark Shirley, crawfish, white spot syndrome, virus
---
Posted on 3/10/2017 12:19:00 PM.
As Louisianans prepare for crawfish boils this weekend, one lucky crawdad won't be in a sack. Lt. Governor Billy Nungesser teamed up with Zatarain's to pardon a mudbug. He says the crawfish was set free in Bayou Segnette State Park to live out his days safe from crawfishers' nets.
More
Billy Nungesser, crawfish, Zatarain's, Emile the Crawfish
---
Posted on 2/28/2017 5:07:00 AM.
Although the crawfish season got off to a relatively slow start, there is no shortage of mudbugs for the Mardi Gras holiday. That's according to Dr. Greg Lutz with the LSU Ag Center who says the mild winter Louisiana has helped crawfishermen catch up. But he says because supplies are up, everybody wants to get their hands on a sack.
More
crawfish, LSU AgCenter, Greg Lutz
---
Posted on 2/10/2017 1:05:00 PM.
Michelle Southern reporting.
It's a beautiful weekend to have a crawfish boil and the good news for restaurants, farmers and consumers is that the supply of mudbugs continues to be great for this time of year. LSU AgCenter aquaculture specialist Mark Shirley says the catch is only going to get better.
crawfish, mark shirley
---
Posted on 1/13/2017 3:02:00 AM.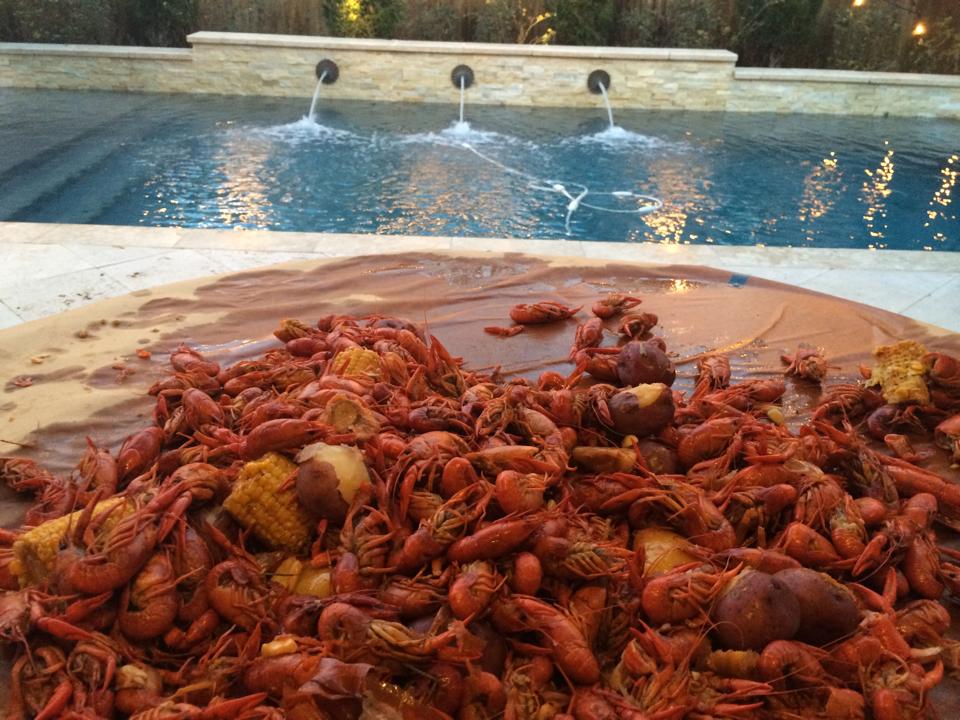 Even after a crazy year of weather in 2016, the crawfish crop seems to be doing just fine. LSU AgCenter Aquaculture Specialist Mark Shirley says the sizes of the mud bugs vary but the harvest is coming along fairly well. He says even though we aren't seeing as great of a crop as last year, we're still on par with the long term average.
More
crawfish, LSU AgCenter, Mark Shirley
---
Posted on 8/26/2016 4:56:00 AM.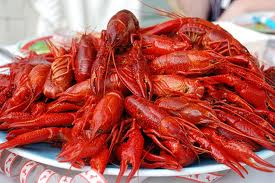 After the agriculture businesses took a $110 million hit from the flood, crawfish farmers will have to wait to see how much their harvest was affected. LSU AgCenter aquaculture specialist, Mark Shirley, says fields that were flooded for a day or two should be alright. But he says fields that had more water could see some losses.
More
Mark Shirley, crawfish, #laflood
---
Posted on 3/25/2016 4:47:00 AM.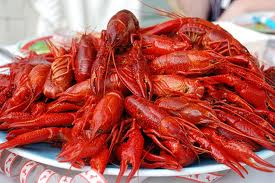 Crawfish-lovers can expect to find a good batch of mudbugs this Easter weekend. That's according to David Savoy, president of the Louisiana Crawfish Farmers Association, who says they should be able to meet the demand.
More
David Savoy, crawfish
---
Posted on 2/10/2016 5:11:00 AM.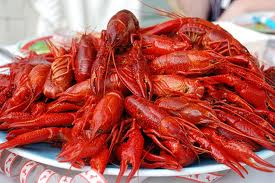 A member of the Seafood Promotion and Marketing Board says we could see one of the best years for crawfish out of the Atchafalaya basin in recent memory. Wild crawfish farmer Sherbin Collette of Henderson credits El Nino for providing warmer weather and high waters that will contribute to both the size and number of wild crawfish.
More
crawfish, Sherbin Collette, Atchafalaya basin
---
Next Entry