Posted on 11/12/2018 11:44:00 AM.
Police are on the hunt for the gunman who ambushed a man outside of a funeral in Crowley. The funeral was being held for a late October shooting victim, and his mother who passed away from health complications two days later. Crowley Police Chief Jimmy Broussard says the heartbreak continued Saturday…
More
crowley, funeral, shooting, crime, Louisiana, 2018
---
Posted on 11/7/2018 1:41:00 PM.
An Alabama fan who was allegedly assaulted at the Ponchatoula Pub after the Bama/LSU game is dead from injuries sustained in the incident. 46-year Robert Bowers was hospitalized Sunday, and 27-year-old Azia Crockett and 24-year-old Ryan Anthony are in jail. Police Chief Bry Layrisson says Crockett sucker punched Bowers.
More
Alabama, LSU, Ponchatoula, assault, Louisiana, crime, 2018
---
Posted on 10/31/2018 2:18:00 PM.
An elderly Denham Springs couple was found murdered at their pool company last night. 70-year-old Patricia Gurley and 72-year-old "Frank" Gurley, a retired Denham Springs teacher, were last seen alive around 4PM Monday. *UPDATE 5PM 10/31*Police Chief Shannon Womack says they're now seeking 5-year-old Michael Collins as a person-of-interest on a Burglary charge related to the crime.
More
Denham Springs, double murder, Gurley, Shannon Womack, crime, Louisiana, 2018
---
Posted on 10/31/2018 2:38:00 AM.
A DeRidder man allegedly rammed his car into his ex-wife's house and then tried to kill her and the other occupants by dousing the vehicle in gasoline before running off.

Deputy Chief Chris Rudy says the incident started Monday with a confrontation between 49-year-old Ricky Calloway got into a confrontation at the ex's house.
DeRidder, Ricky Calloway, Chris Rudy, Louisiana, Crime, 2018
---
Posted on 9/19/2018 4:03:00 AM.
Louisiana has the second highest rate of females killed by men in the United States according to a report from the Violence Policy Center. The Bayou State has seen its rate rise five consecutive years. VPC Legislative Director Kristen Rand says there's a number of factors that go into the state's high rate, but one in particular stands out.
More
murder, domestic violence, Louisiana, crime,
---
Posted on 9/11/2018 5:29:00 PM.
A man is under arrest for an alleged rape in Westwego Saturday that ended with a police standoff. The victim says 54-year-old John Patton invited her back to his home after the date. When they arrived she says Patton then covered her mouth and dragged her into the bedroom. Police Spokesman Lt. Eric Orlando says that's when Patton began to force himself on her.
More
rape, crime, sexual assault, Westwego, Louisiana, 2018, Eric Orlando, John Patton
---
Posted on 7/19/2018 4:56:00 PM.
A 66-year-old Shreveport man is under arrest after authorities arrived at his house and discovered his wife on the couch, unresponsive, severely malnourished, and suffering from crippling injuries sustained from allegedly not moving from the couch in months.
More
Caddo, neglect, Johnny Essary, Alice Essary, crime, Louisiana, 2018
---
Posted on 7/18/2018 10:20:00 AM.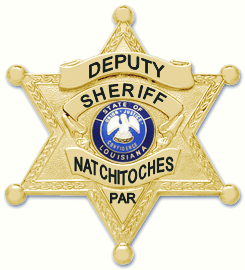 A six-month-old baby in Natchitoches is dead after a kidnapping that ended with authorities finding the child covered in severe burns. Last night Natchitoches Police responded to a call from a mother who said her child had been stolen after a home invasion at her residence in Mayberry Trailer Park. Captain Christopher Payne says the mother was blindsided.
More
Kidnapping, Baby, Natchitoches, Louisiana, Crime, 2018
---
Posted on 4/26/2018 1:12:00 PM.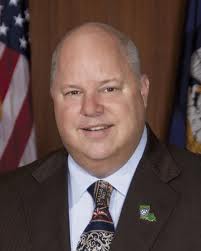 A woman is under arrest for allegedly stealing a horse, and selling it for $1,000 cash on the internet. 27-year-old Sarah Broussard of Scott was booked into the Lafayette Parish Jail on the charge of Theft of Property valued over $500. Ag Commissioner Mike Strain (pictured) says the buyer had no clue the horse was stolen.

"She used a false name to identify herself and advertise to sell a horse for sale on the internet," Strain said.
More
Mike Strain, cyber, crime, Lafayette, Agriculture Commissioner
---
Posted on 12/28/2017 12:42:00 PM.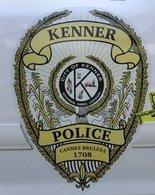 A Christmas eve shooting death initially ruled an accident, is now classified as a homicide. Kenner Police charged 29-year-old Dominque Wix with manslaughter in the shooting death of 25-year-old Akoya Skeith. Initially, Wix told officers that Skeith accidentally fired the weapon while holding it, but Lt Brian McGregor says the autopsy indicated the death was not accidental.
Kenner, Crime, Shooting, Christmas Eve, Dominique Wix, Akoya Skeith
---
Next Entry