Posted on 7/18/2018 10:20:00 AM.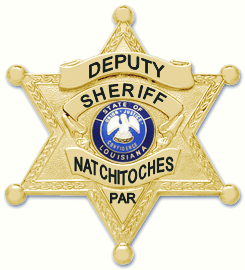 A six-month-old baby in Natchitoches is dead after a kidnapping that ended with authorities finding the child covered in severe burns. Last night Natchitoches Police responded to a call from a mother who said her child had been stolen after a home invasion at her residence in Mayberry Trailer Park. Captain Christopher Payne says the mother was blindsided.
More
Kidnapping, Baby, Natchitoches, Louisiana, Crime, 2018
---
Posted on 4/26/2018 1:12:00 PM.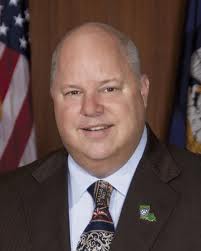 A woman is under arrest for allegedly stealing a horse, and selling it for $1,000 cash on the internet. 27-year-old Sarah Broussard of Scott was booked into the Lafayette Parish Jail on the charge of Theft of Property valued over $500. Ag Commissioner Mike Strain (pictured) says the buyer had no clue the horse was stolen.

"She used a false name to identify herself and advertise to sell a horse for sale on the internet," Strain said.
More
Mike Strain, cyber, crime, Lafayette, Agriculture Commissioner
---
Posted on 12/28/2017 12:42:00 PM.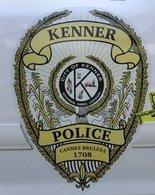 A Christmas eve shooting death initially ruled an accident, is now classified as a homicide. Kenner Police charged 29-year-old Dominque Wix with manslaughter in the shooting death of 25-year-old Akoya Skeith. Initially, Wix told officers that Skeith accidentally fired the weapon while holding it, but Lt Brian McGregor says the autopsy indicated the death was not accidental.
Kenner, Crime, Shooting, Christmas Eve, Dominique Wix, Akoya Skeith
---
Posted on 7/14/2017 11:45:00 AM.
US Senator John Kennedy thinks he's found the way to reduce crime in New Orleans, but the police chief has other ideas. Kennedy said in a news release this week that he secured a promise that the potential FBI director will help The Big Easy.
More
John Kennedy, Michael Harrison, crime, New Orleans
---
Posted on 1/25/2017 5:47:00 PM.
Walker Police are working to identify a female body that was found under an I-12 bridge. Captain John Sharp says employees of Gravity Draining District Five of Livingston Parish were working to clear debris under the bridge when they made the gruesome discovery.
More
Capt. John Sharp, I-12, Walker, crime
---
Posted on 1/24/2017 11:43:00 AM.
New Orleans officials have announced a plan to reduce crime in the French Quarter, but some are skeptical the $40 million proposal will be effective. Crime analyst and New Orleans native Jeff Asher is particularly uncertain of the new regulation that will require bars on Bourbon Street to close their doors at 3 a.m.
More
Jeff Asher, New Orleans, crime, Bourbon Street
---
Posted on 1/23/2017 6:07:00 PM.
New crime prevention measures will be put in place throughout the Crescent City and it calls for big changes on Bourbon Street. The announcement was made by New Orleans Mayor Mitch Landrieu, who says this $40 million plan will increase the flexibility of police manpower and improve crime deterrence.
More
Mitch Landrieu, Bourbon Street, New Orleans, crime
---
Posted on 12/22/2016 2:05:00 PM.
The Livingston Parish Sheriff's Office is taking part in a multi-agency investigation to bust criminals accused of robbing people after the August floods. They say, so far, a dozen suspects have been tied to multiple crimes including the case of a stolen trailer.
livingston parish, crime, flood victims, august floods
---
Posted on 11/28/2016 11:48:00 AM.
Officials in New Orleans are exploring ways they can make the streets safer following another deadly shooting on Bourbon Street over the weekend claimed the life of one person and injured 9 others. NOPD Chief Michael Harrison praised his officers for their response time, but admits more has to be done.
New Orleans Police, Michael Harrison, shooting, crime,
---
Posted on 2/2/2016 4:58:00 PM.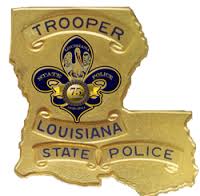 Governor John Bel Edwards announces they will continue to have "an elevated presence" of state troopers patroling New Orleans historic French Quarter. State Police Superintendent, Colonel Mike Edmonson, says a sales tax approved by French Quarter residents last October provides the funding to keep more troopers in the Big Easy
.
New Orleans, state police, Colonel Mike Edmonson, crime, Governor John Bel Edwards
---
Next Entry