Posted on 3/13/2017 5:23:00 AM.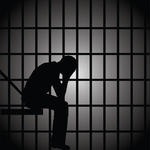 A Loyola law professor releases a report on ways Louisiana can reduce its highest-in-the-world incarceration rate. Professor Bill Quigley says the first step is admitting there's a problem. He says one way to solve the issue would be to let people out of jail while they're awaiting trial.
More
Bill Quigley, incarceration rate, prisons, criminal justice reform
---
Posted on 3/2/2017 3:41:00 AM.
Governor John Bel Edwards plans to present a criminal justice reform plan to lawmakers that looks at reducing minimum sentences for some nonviolent offenses. Edwards says the state is looking at proven strategies that have worked to reduce the prison population in other southern conservative states.
More
John Bel Edwards, criminal justice reform, regular session
---
Posted on 1/11/2017 9:40:00 PM.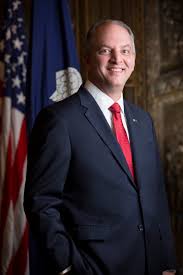 Stabilizing the budget, flood recovery, criminal justice reform and coastal restoration are among John Bel Edwards' goals as he begins his second year in the governor's office. Edwards says last year he tackled a historic budget deficit with $850 million in cuts and urging the legislature to raise taxes to protect higher education and health care. He says comprehensive tax reform is needed this year.
More
John Bel Edwards, budget, flood recovery, coastal restoration, criminal justice reform
---
Posted on 5/5/2016 3:45:00 AM.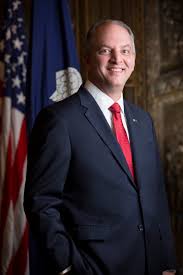 During the governor's short time in office, his main priority has been the state's massive budget deficit. But John Bel Edwards wants to address tackle other issues during his term. Edwards told the Baton Rouge Rotary Club he is committed to the creation of a high speed commuter train between Baton Rouge and New Orleans.
More
Governor John Bel Edwards, budget deficit, Rotary Club, online education, commuter rail, criminal justice reform
---