Posted on 1/5/2016 12:43:00 PM.
Jeff Palermo reporting
LSU's new defensive coordinator Dave Aranda says he's blessed and humbled to have the opportunity to coach for the Tigers. Aranda comes to Baton Rouge after guiding one of the top defenses in the country at Wisconsin. He describes his defense as smart, aggression.
Dave Aranda, LSU, defensive coordinator, Joe Alleva, Les Miles
---
Posted on 12/30/2015 5:58:00 PM.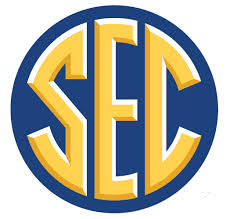 LSU has to find a new defensive coordinator. After guiding the Tigers defense for one season, Steele has left Baton Rouge to become the new defensive coordinator at Auburn. Football analyst Mike Detillier is shocked another SEC school would be interested in Steele after LSU's defense took a step back from what it was under previous defensive coordinator John Chavis.
Kevin Steele, LSU, defensive coordinator, Auburn, Ed Orgeron
---
Posted on 1/12/2015 5:29:00 PM.
An interesting candidate has emerged for LSU's vacant defensive coordinator position. Charles Hanagriff, of 104.5 ESPN Baton Rouge, reports LSU officials have spoken to Alabama defensive coordinator Kirby Smart and Smart could be seeking a change of scenery to help build his resume for a potential head coaching job down the road.
Kirby Smart, Charles Hanagriff, LSU, defensive coordinator
---
Posted on 1/8/2015 12:44:00 PM.
The search for a new LSU defensive coordinator doesn't appear to be going so well. Coach Les Miles has interviewed or spoke with several candidates, but a front-runner has yet to emerge.
LSU, defensive coordinator, Bob Shoop, Kevin Steele, Don Pellum
---
Posted on 1/2/2015 11:03:00 AM.
LSU fans are wondering who the Tigers will get to coach up the defense, now that John Chavis is in Texas as A-and-M's defensive coordinator. Football insider Mike Detillier says it shouldn't be hard to find a good replacement as many NFL and college football assistants will seek out the coaching vacancy at LSU
.
John Chavis, LSU, defensive coordinator, search
---
Posted on 12/31/2014 12:54:00 PM.
National media outlets are reporting LSU defensive coordinator John Chavis is leaving Baton Rouge for the same job at Texas A&M. Tiger Rag Assistant Editor James Moran says it's a big loss for a program that's won a lot of football games over the last several years, because of their defense.
John Chavis, James Moran, LSU, Texas A&M, Tiger Rag, defensive coordinator
---