Posted on 10/3/2018 5:38:00 AM.
DriversEd.com releases a survey showing 73% of drivers admit to reading text messages while driving, while 54% say they type on their phones while behind the wheel.
Safety and Education Analyst from the website, Laura Adams, says their nationwide poll also found 32% of drivers report they have driven after having one or more alcoholic drinks and 10% admit to driving in the last year after smoking or ingesting marijuana.
More
Distracted Driving, Texting, Alcohol, Marijuana
---
Posted on 5/3/2018 5:11:00 PM.
A bill barring drivers from touching their cell phones while on the road narrowly escaped the House and is on its way to the Senate. The anti-distracted driving legislation was inspired by the uptick in distracted driving road deaths in recent years. Bill sponsor Breaux Bridge Representative Mike Huval says the legislation is about protecting the next generation of drivers.
More
distracted driving, cell phone legislation, Mike Huval
---
Posted on 4/17/2018 7:57:00 PM.
A bill to ban drivers from using their phone with their hands while on the road failed to pass the House floor after an, at times, contentious debate. The legislation by Breaux Bridge Representative Mike Huval was inspired by the traffic deaths of a constituent's child. Huval says it's a bill designed to save lives.
More
driving, distracted driving, Barry Ivy, Barbara Norton, Mike Huval, regular session, Louisiana, legislation
---
Posted on 4/13/2017 10:41:00 AM.
Distracted driving is an epidemic in Louisiana. That's according to Executive Director of the Louisiana Highway Safety Commission, Dr. Katara Williams, who says last year alone we had over 2,500 crashes that were linked to this risky habit.
More
Katara Williams, Highway Safety Commission, distracted driving
---
Posted on 3/14/2017 5:55:00 AM.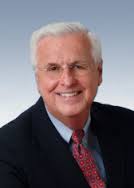 Louisiana car insurance rates are on the rise again and one big culprit could be the smartphone. The National Highway Safety Administration finds distracted driving is the cause for 20% of crashes in the state. State Insurance Commissioner Jim Donelon says drivers are having a hard time putting down the cell phone and focusing on the road.
More
Jim Donelon, car insurance, distracted driving
---
Posted on 3/26/2015 3:26:00 AM.
An American Automobile Association Foundation for Traffic Safety study shows that distraction in teen crashes is worse than previously thought. The study found that distraction was a factor in nearly 6 out of 10 moderate-to-severe teen crashes.
More
AAA, Don Redman, teen driving, distracted driving, teen crashes
---