Posted on 4/13/2017 10:41:00 AM.
Distracted driving is an epidemic in Louisiana. That's according to Executive Director of the Louisiana Highway Safety Commission, Dr. Katara Williams, who says last year alone we had over 2,500 crashes that were linked to this risky habit.
More
Katara Williams, Highway Safety Commission, distracted driving
---
Posted on 3/14/2017 5:55:00 AM.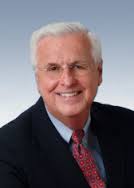 Louisiana car insurance rates are on the rise again and one big culprit could be the smartphone. The National Highway Safety Administration finds distracted driving is the cause for 20% of crashes in the state. State Insurance Commissioner Jim Donelon says drivers are having a hard time putting down the cell phone and focusing on the road.
More
Jim Donelon, car insurance, distracted driving
---
Posted on 3/26/2015 3:26:00 AM.
An American Automobile Association Foundation for Traffic Safety study shows that distraction in teen crashes is worse than previously thought. The study found that distraction was a factor in nearly 6 out of 10 moderate-to-severe teen crashes.
More
AAA, Don Redman, teen driving, distracted driving, teen crashes
---