Posted on 8/10/2018 4:31:00 AM.
Several new traffic laws went into effect as of August 1. Among those laws, were stiffer penalties for DWI convictions, new laws on driving in flooded areas, and the use of off-road vehicles on public roads.
Act 198 levies an additional $50 fine for the use of a breathalyzer if the traffic stop results in a DWI conviction. The increase raises the fine to $125.
More
driving, traffic laws, Louisiana, Mark Barron, 2018, DWI
---
Posted on 4/17/2018 7:57:00 PM.
A bill to ban drivers from using their phone with their hands while on the road failed to pass the House floor after an, at times, contentious debate. The legislation by Breaux Bridge Representative Mike Huval was inspired by the traffic deaths of a constituent's child. Huval says it's a bill designed to save lives.
More
driving, distracted driving, Barry Ivy, Barbara Norton, Mike Huval, regular session, Louisiana, legislation
---
Posted on 8/25/2017 2:55:00 AM.
Louisiana is home to the third worse drivers in the nation, according to a report by SmartAsset. Vice President of Financial Education AJ Smith says they looked at vehicle fatalities, insurance rates, and Google searches to determine the rankings. She says the Bayou State did not fare well in any of those categories.
More
AJ Smith, SmartAsset, driving, car insurance, DUI
---
Posted on 3/31/2017 2:39:00 AM.
Louisiana drivers are the second worst in the nation for cell phone usage while driving, according to a report from Life360. Co-founder Alex Haro says a feature in their family location app allows users to see how their family drives using the sensors on their phone. He says Louisianans use their phones an average of 2.4 times every time they get behind the wheel.
More
Alex Haro, Life360, texting and driving, driving,
---
Posted on 6/14/2016 10:46:00 AM.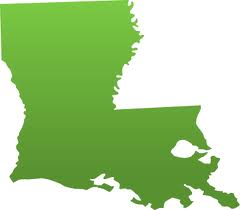 A new report shows Baton Rouge is the second most dangerous city to drive, ranking only behind Detroit. The analysis by the personal finance website NerdWallet examined risks for those who drive in nearly 200 of the nation's most populated regions.
nerdwallet, Capital Region Industry for Sustainable Infrastructure Solutions, Scott Kirkpatrick, driving,
---
Posted on 11/12/2013 5:50:00 AM.
A new study shows fewer teens are driving cars and paying for car insurance. The data, from the Highway Loss Data Institute shows a 12-percent decline in teens listed on auto collision policies between since 2006. Spokesman Russ Rader says the reason is largely connected to the lagging economy.
teenagers, driving, insurance data
---