Posted on 9/17/2018 11:15:00 AM.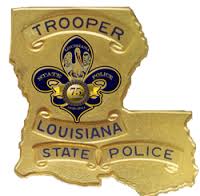 State Police say a 2-year-old is dead and other children sustained injuries after their father drunkenly flew through an intersection in Donaldsonville on Highway 70 and got t-boned. 27-year-old John Henderson of Baton Rouge, the driver, has been arrested as a result. State Police Spokesperson Sgt. Jared Sandifer says Henderson blew through the intersection.
More
DUI, Drunk Driving, Jarded Sandifer, Louisiana State Police, traffic, fatal crash
---
Posted on 7/3/2018 2:36:00 PM.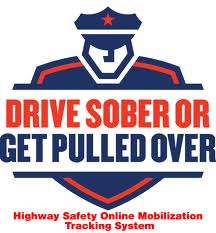 Drivers can expect to see more law enforcement presence with the holiday, as the state is looking to clear the roads of impaired drivers. Executive Director of the Louisiana Highway Safety Commission, Lisa Freeman says cops are working overtime to make sure there is high visibility to remind people to make responsible decisions.
"We want there to be a deterrent for impaired drivers to think before they actually get on the road."
More
Lisa Freeman, Louisiana Highway Safety Commission, Drunk Driving
---
Posted on 11/21/2017 4:38:00 AM.
State Police is reminding holiday travelers that buzzed driving is drunk driving. Sgt. James Anderson says 10 people died and over 700 injured in crashes in Louisiana during the Thanksgiving holiday weekend.
More
LSP, holiday weekend, buzzed driving, drunk driving, James Anderson
---
Posted on 2/28/2017 1:34:00 PM.
The accused drunk driver in the Endymion parade crash is facing more and more charges and the victim count rises. Neilson Rizzuto has been charged with an additional 22 counts of negligent vehicular injury. Loyola law professor Dane Ciolino says that number could still go up because the victim count is up to 32.
More
Dane Ciolino, Neilson Rizzuto, Endymion, drunk driving
---
Posted on 2/27/2017 12:09:00 PM.
The man accused of drunkenly plowing into parade goers at Endymion in New Orleans may not face much jail time. That's according to legal analyst Tim Meche, who says 25-year-old Neilson Rizzuto is only charged with negligent vehicular injury, a hit and run with serious injury, and reckless operation after police say he crashed his truck into a crowd and sent 21 people to area hospitals.
More
Tim Meche, Neilson Rizzuto, Endymion, drunk driving,
---
Posted on 11/7/2016 10:54:00 AM.
A Lake Charles woman, who was allegedly intoxicated with kids in the car, is behind bars following a fiery crash on Highway 165. State Trooper Scott Moreau says 29-year-old Kate Davis had four children in her vehicle when she veered off the road in Jefferson Davis parish just after midnight Sunday.
More
Scott Moreau, Kate Davis, LSP, drunk driving
---
Posted on 7/26/2016 12:19:00 PM.
The man responsible for last year's Mardi Gras crash in Lafayette that killed one woman and left three others injured has pled guilty to one count of vehicular homicide and three counts of vehicular injury. 25-year-old Bryce Chapman was driving drunk at over 100 miles per hour and struck Carol Richard's vehicle. First Assistant District Attorney Daniel Landry says Richard was just on her way home from the grocery store.
More
Mardi Gras, drunk driving, Lafayette, Bryce Chapman, Carol Richard, vehicular homicide, Daniel Landry
---
Posted on 12/18/2015 1:10:00 AM.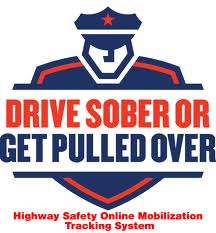 To keep alcohol related deaths down during the holiday season, police are increasing the number of officers on our roadways to stop drunk driving. State Police Sgt. Nick Manale says the Drive Sober or Get Pulled Over campaign begins today and runs through January 3rd. He says over the Thanksgiving holiday they saw a high number of traffic fatalities and want to prevent that from happening again.
More
Louisiana State Police, Nick Manale, Driver Sober or Get Pulled Over, drunk driving
---
Posted on 12/4/2015 3:05:00 AM.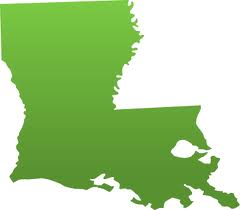 Louisiana ranks 5th for the worst drivers in the country. That's according to the website CarInsuranceComparison.com, who says Louisiana is the worst state when it comes to obeying traffic signals. State Police Trooper Melissa Matey says Louisiana also has a problem with drunk drivers, as 42% of fatal crashes are due to drinking and driving.
More
CarInsuranceComparison.com, Melissa Matey, drunk driving, seat belt, suspended driver's license, speeding
---
Posted on 4/6/2015 11:35:00 AM.
State police say one of their troopers was injured in a crash involving a drunk driver Sunday morning while investigating another DWI related accident in East Baton Rouge Parish. Trooper Dustin Dwight says the unidentified trooper had the first DWI suspect inside his vehicle parked on the side of I-12 and was finishing up the paperwork for that accident report.
louisiana state police, dustin dwight, magen hall, drunk driving
---
Next Entry