Posted on 11/27/2017 1:08:00 PM.
Michelle Southern reporting.
Authorities say a suspect linked to the fatal shootings of four people in Zachary and East Feliciana has been taken into custody in Alabama. East Feliciana Sheriff Jeff Travis says they responded to a call Sunday around 5pm and located three people deceased inside a home.
Ike Hamilton, Jeff Travis, David McDavid, East Feliciana Parish, Zachary, Gerald Tate, Gerald Parker, Laquan Whitfield
---
Posted on 10/23/2017 11:04:00 AM.
Over a foot of rain fell in Point Coupee Parish as a front moved through south Louisiana. The heavy rainfall caused flooding due to already over saturated waterways and levees. Sheriff Bud Torres says as waters continued to rise, about 50 people in the New Roads area were displaced – some for the second time in just over a year…
More
flooding, Point Coupee Parish, East Feliciana Parish
---
Posted on 10/9/2017 6:16:00 PM.
A well-known member of the Boy Scouts was killed Monday in a drive-by shooting in Clinton. East Feliciana Parish Sheriff Jeffery Travis says the victim has been identified as 48-year-old Brad DeFrancheschi. He says three other middle aged white men have been killed since July in a similar manner and they are receiving assistance from the East Baton Rouge Parish Sheriff's Office to solve these murders.
More
East Feliciana Parish, Jeffery Travis, Brad DeFrancheschi, Sid Gautreaux
---
Posted on 5/31/2016 8:38:00 AM.
Four people, including a one year old child, died in a fiery head-on Memorial Day crash in East Feliciana Parish. State Police Trooper Bryan Lee says two vehicles were involved in the incident which took place on Louisiana Highway 67, just north of Clinton.
Bryan Lee, fiery crash, east feliciana parish, hazel temple, brandon temple, holley thomas, jakyle hall
---
Posted on 12/8/2015 12:44:00 PM.
State Police say a 31-year-old man is under arrest in the deaths of two people found dead in a home in East Feliciana Parish. Trooper Bryan Lee says Eric Sanders of Norwood is charged with two counts of first degree murder.
Louisiana, State Police, murder, East Feliciana Parish, Eric Sanders, Kem Smith, Clifton Cowan, Bryan Lee
---
Posted on 10/2/2015 11:59:00 AM.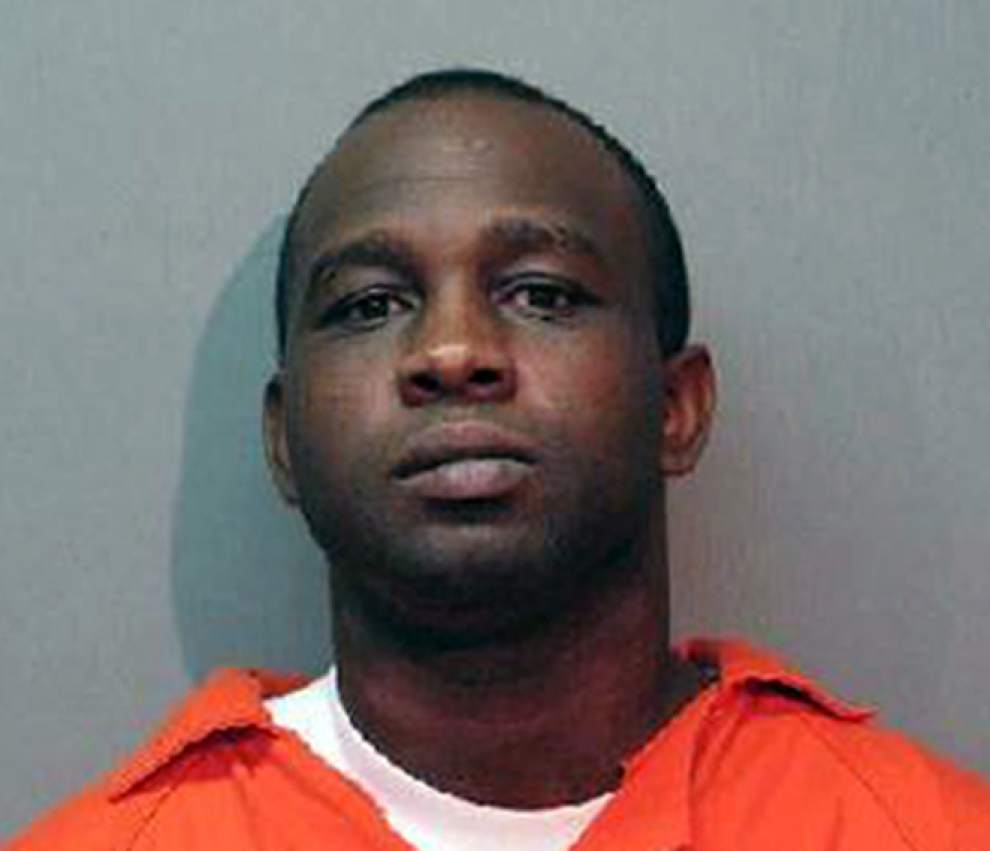 The convicted killer who was accidentally released from prison in East Feliciana Parish has been captured in Atlanta. Middle District of Louisiana US Marshal Kevin Harrison says they spoke with Marshals in Georgia after receiving a tip that 32-year-old Benjuiel Johnson was staying in an Atlanta Motel 6.
More
Benjuiel Johnson, US Marshal, Kevin Harrison, East Feliciana Parish, Atlanta, Iberville Parish
---
Posted on 8/11/2015 6:04:00 PM.
A 54-year-old man from East Feliciana Parish charged with a hate crime, now faces a felony cruelty charge for allegedly pulling at the pants of a 12-year-old boy and using a racial slur. The incident was caught on video inside a gas station last month. District Attorney Sam D'Aquilla says the victim was not physically injured, but…
More
East Feliciana Parish, Sam D'Aquilla, Ronnie Barnes
---
Posted on 9/10/2013 2:58:00 AM.
A hearing is
set for today in an East Feliciana parish courtroom regarding the tragic case of an eight-year-old boy who fatally shot his 87-year-old grandmother after playing a violent video game. Twentieth Judicial District Attorney Sam D'Aquilla says the boy has not and will not face criminal charges.
Sam D'Aquilla, East Feliciana Parish, Clinton, Louisiana
---