Posted on 11/15/2018 4:29:00 AM.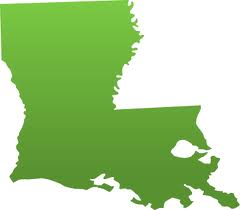 The Bureau of Economic Analysis has announced the Gross Domestic Product grew in Louisiana for the second quarter of 2018, making it the 12th fastest economic growth in the nation, and third among the 12 states of the southeastern region. LSU economist Loren Scott said the state's percentage rate of growth just barely outpaces the national average.
More
Loren Scott, GDP, Economy, LSU, Construction, Chemical
---
Posted on 11/11/2018 9:39:00 AM.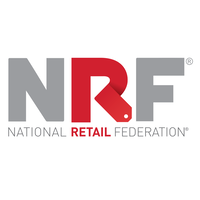 Yea, it's not yet Thanksgiving but consumers are already flooding stores for gifts and are projected to spend, on average, 1007 dollars this year for this holiday season, up 4 percent over last year's totals. National Retail Federation Spokesperson Ana Smith says we've never seen a November and December this big.
More
Holidays, Christmas, gifts, spending, NRF, Ana Smith, Louisiana, 2018, economy
---
Posted on 11/9/2018 4:14:00 AM.
Two Republican run states voted this week to increase their minimum wage. Arkansas' wage will go up to $11 an hour by 2021, and Missouri's minimum wage will rise to $12 by 2023. Efforts to raise the minimum wage in the Bayou State have failed, but New Orleans Senator Troy Carter believes what happened in Arkansas will help convince lawmakers in Louisiana that a minimum wage of $7.25 is to low.
More
minimum wage, John Bel Edwards, economy, pay, Troy Carter, Louisiana, 2018
---
Posted on 10/20/2018 4:11:00 AM.
The Louisiana Workforce Commission is celebrating 12 months of jobs gains, noting the Bayou State has added 19,900 non farm jobs since September of 2017.

Secretary Ava Dejoie says quite a few industries saw year-to-year gains.
labor, work, jobs, Workforce Commission, Ava Dejoie, Louisiana, economy, 2018
---
Posted on 9/26/2018 2:56:00 AM.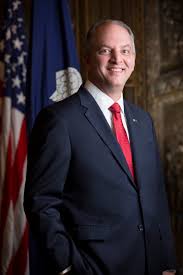 Governor John Bel Edwards says the state's surging income levels are a substantial part of the expected 300 million dollar surplus for the last budget year. A report showed Louisiana paced most of the nation in income growth at 5.9 percent in the 2nd quarter, good for second in country. Edwards says income gains are propelling the unexpected revenue.
More
income, wages, growth, John Bel Edwards, economy, Louisiana, 2018, Medicaid
---
Posted on 9/25/2018 11:54:00 AM.
At a 5.9 percent increase, Louisiana has seen a relatively strong growth in personal income in the second quarter of 2018, ranking second in the nation only to Texas at 6%. The construction sector was responsible for most of the growth. LSU economist Dr. Loren Scott says of the components of the increases, it's one of the two things really stick out.
More
Personal Income, Economy, Construction, Healthcare
---
Posted on 9/20/2018 11:41:00 AM.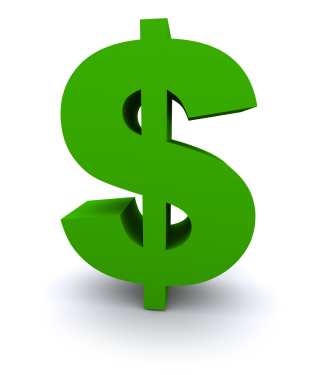 Governor John Bel Edwards says Louisiana finished the fiscal year that ended June 30th with a budget surplus of approximately 300-million dollars. Edwards says the state's economy is performing better than what the Revenue Estimating Conference predicted
.
"Corporate and personal income taxes appear to be higher than forecasted and we hope this is an indication of a continuing trend where we are going to see the economy improve," said Edwards.
John Bel Edwards, surplus, budget, economy
---
Posted on 7/25/2018 5:39:00 AM.
The Bureau of Economic Analysis says Louisiana showed the 14th fastest gross domestic product growth in the nation for the first quarter of 2018.
More
Louisiana, GDP, economy, growth, Q1, Don Pierson, 2018
---
Posted on 7/8/2018 5:40:00 AM.
Billions in Chinese tariffs went into effect Friday, and Louisiana industries are bracing for what could be a rocky ride. A recent Forbes report showed Louisiana as the most at risk state for negative effects from tariffs due to its export and shipping based economy.
More
tariffs, Louisiana, 2018, Don Pierson, economy, Trump, Robert Landry
---
Posted on 7/5/2018 9:10:00 AM.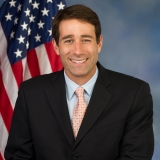 A Forbes report shows Louisiana is the state most at risk of being economically crippled by the escalating trade wars initiated by the Trump Administration. The study shows nearly 21 percent of the state's GDP comes from exports, with five percent coming from Mexico and China specifically. Louisiana US Congressman Garret Graves says he's watching the negotiations closely.
More
tariffs, Louisiana, 2018, Garret Graves, economy, Trump
---
Next Entry