Posted on 12/11/2017 8:00:00 AM.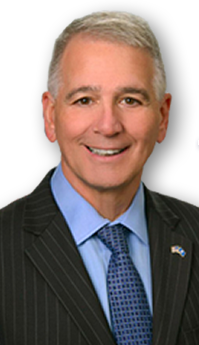 LaPolitics Weekly reports Congressman Ralph Abraham is considering a run for governor in 2019. Abraham says he hasn't made any decisions, but a number of people are asking him about it. ULM Political Science Professor Joshua Stockley says the Richland Parish physician will need to boost his name recognition.
More
Ralph Abraham, Governor's race 2019, election, governor, ULM, Joshua Stockley
---
Posted on 9/29/2017 3:47:00 AM.
Early voting begins tomorrow for the October 14th election, but Secretary of State Tom Schedler doesn't expect a big turnout. Three constitutional amendments, the state treasurer's race and a few big local elections are on the ballot. However, Schedler says there has not been much publicity.
More
Tom Schedler, Secretary of State, early voting, election
---
Posted on 8/6/2017 7:18:00 AM.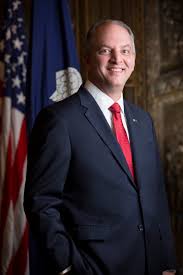 Two years from today, candidates will be qualifying for the governor's race. So who will challenge Governor John Bel Edwards? Political analyst Bernie Pinsonat says Republicans are waiting to see what US Senator John Kennedy will do.
More
Bernie Pinsonat, John Bel Edwards, John Kennedy, election
---
Posted on 7/19/2017 12:02:00 PM.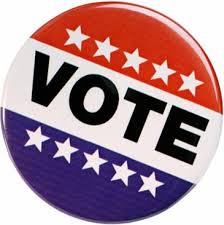 Three months ahead of the October 14 election, more than half of the races have already been settled. Candidates in 41 races had no opponents, while 16 saw no candidates at all. Secretary of State Tom Schedler says they saw a similar rate just over a year ago when 44 percent of the races were settled before reaching the ballot.
More
Tom Schedler, election, qualifying, public office
---
Posted on 7/12/2017 5:35:00 AM.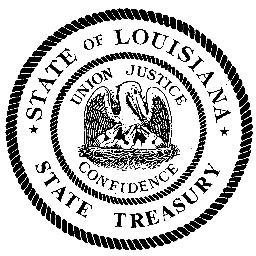 Qualifying begins today for the state treasurer race, after John Kennedy vacated the office to become a US Senator. UL-Lafayette political science professor Pearson Cross says this is the first time this post has been open since 2000, so it should be interesting. He says the fact that Kenner Representative Julie Stokes dropped out, could open it up to other contenders.
More
Pearson Cross, state treasurer, election, qualifying
---
Posted on 7/12/2017 3:02:00 AM.
Qualifying begins today for the October 14th statewide and municipal elections. One of the big races is for the seat being vacated by New Orleans Mayor Mitch Landrieu. Political Analyst Clancy Dubos says the biggest surprise with this election is the big names that have decided not to run.
More
qualifying, October 14th election, election, Clancy Dubos, New Orleans Mayoral
---
Posted on 7/4/2017 3:13:00 AM.
Louisiana voters' private information will not be released, no matter what the Trump Administration says. That's according to Secretary of State Tom Schedler, who says he denied the voter information request from the Presidential Advisory Commission on Election Integrity, which is looking for information that includes Social Security numbers, the maiden names of mothers and dates of birth.
More
Tom Schedler, Presidential Commission on Election Integrity, election, voters
---
Posted on 6/8/2017 4:27:00 AM.
Former-FBI Director James Comey is slated to testify before the Senate Intelligence Committee today on his role in the investigation into possible Russian hacking in the presidential election. US Senator John Kennedy says he's anxious to hear what Comey has to say. He says he was surprised the former FBI director agreed to testify at all.
More
John Kennedy, James Comey, Russia, hacking, election
---
Posted on 12/19/2016 4:01:00 AM.
Today, Louisiana's 8 electors will cast their votes for President-elect Donald Trump. Scott Wilfong is one of those electors. He says it's an honor to cast his vote for the people of Louisiana, as he has done once before for Mitt Romney in 2012.
More
Scott Wilfong, Donald Trump, election
---
Posted on 12/11/2016 3:07:00 AM.
Now that Republican State Treasurer John Kennedy has been elected as U.S. Senator, he plans to tackle some of Louisiana's problems in Washington D.C. Kennedy says it's time for a change and the first thing he will fight for is additional relief for our flood victims.
More
U.S. Senate, John Kennedy, election
---
Next Entry