Posted on 9/26/2017 7:01:00 PM.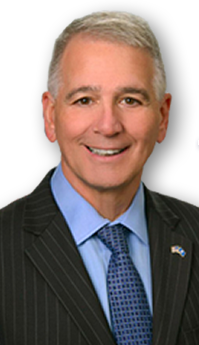 5th District Congressman Ralph Abraham will hold a listening session on Friday morning at Rayville High School to receive input from farmers and ag leaders on what they want included in the 2018 Farm Bill. Abraham wants to know what is working and what could be improved.
More
Ralph Abraham, Farm Bill, farmers, ag leaders
---
Posted on 7/13/2017 3:38:00 AM.
Three out of four farm recovery grant program meetings are scheduled for today for farmers and ranchers who suffered losses as a result of the March and August 2016 floods. Agriculture Commissioner Dr. Mike Strain says during these meetings, the guidelines and application process for receiving recovery grant money will be discussed.
More
The Great Flood 2016, Mike Strain, farmers, ranchers
---
Posted on 12/24/2016 4:09:00 AM.
2016 will go down as a difficult year for Louisiana's agriculture industry. LSU AgCenter economist Kurt Guidry says farmers were hurt by lower commodity prices and unfavorable weather.
farmers, crops, 2016, agriculture, kirk guidry
---
Posted on 8/5/2016 10:43:00 AM.
The 17th annual National Farmers Market Week kicks off Saturday in Alexandria at Inglewood Farms and runs until the 13th. USDA State Conservationist Kevin Norton says this is an opportunity to celebrate the connection that these markets bring for farmers and agriculture in urban settings.
More
National Farmers Market Week, USDA, produce, farmers, Kevin Norton
---