Posted on 10/29/2018 11:43:00 AM.
The November 6th ballot includes an amendment that allows voters to decide whether or not convicted felons should be allowed to run for office right out of prison. The number one amendment option would bar felons from elected or appointed office for five years after their sentence. Public Affairs Research Council Louisiana President Robert Scott says we've had that law in the past, but…
More
felons, amendment, Louisiana, 2018, midterm, election
---
Posted on 5/14/2018 2:10:00 PM.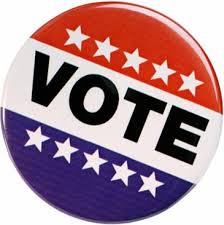 A House bill that allows some convicted felons while serving probation and parole to get their voting privileges back cleared the Senate and Governmental Affairs committee today. The bill restores voting rights five years after he or she is released from prison. Bruce Riley is the Deputy Director of "Voice of the Experienced," a pro voting rights organization.
More
voting rights, felons, Voice of the Expereinced, Jim Fannin
---