Posted on 4/1/2018 4:45:00 PM.
Former LSU football head coach Les Miles is dipping his toes into the film industry, looking to take his distinctive character to the silver screen. Patrick Mulhearn a Senior Director at Louisiana Economic Development says the transition from pigskin to productions should be smooth for the Mad Hatter.
Les Miles, LSU, film industry, Angry Men, Challenger Explosion
---
Posted on 5/22/2017 5:37:00 PM.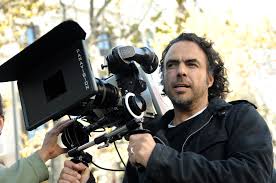 A bill to stabilize the state's film tax credit program heads to the House floor, with support from the tourism industry and small businesses. Jo Banner with River Parishes Tourist Commission says local businesses see a 30% hike in their bottom line when productions film in the area.
More
Jo Banner, Gabriel Markel, film tax credits, film industry
---
Posted on 5/18/2017 4:20:00 PM.
The Louisiana Film and Entertainment Association supports proposed changes to the state's film tax credit program. A Senate-approved measure would place a front-end cap on the program, as opposed to the back-end cap enacted in 2015. LFEA president Robert Vosbein says the bill also reserves 10% of the available credits for Louisiana filmmakers.
More
Robert Vosbein, Louisiana Film and Entertainment Association, film industry
---
Posted on 5/18/2017 5:33:00 AM.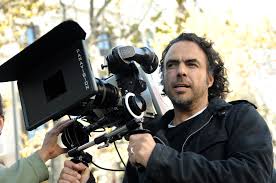 A Senate-approved bill seeks to revamp the state's film tax credit program. The proposal by New Orleans Senator JP Morell would place a $180 million front-end cap on the program for the next three years and then the cap goes down to $150 million. He says if the legislature chooses not to renew the program, it would go away.
More
JP Morrell, Conrad Appel, film industry, tax credits
---
Posted on 3/22/2017 4:43:00 AM.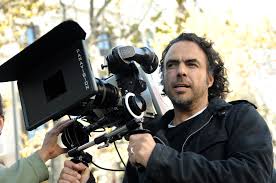 Louisiana's film tax credit program could be on its last reel, as Alexandria Senator Jay Luneau plans to file legislation to eliminate the incentives. Luneau says in tough budget times, lawmakers need to assess the return on investment of state funded programs.
He says a recent study by LSU economist Loren Scott shows the return isn't there when it comes to film tax credits.
More
Jay Luneau, Patrick Mulhearn, film industry, film tax credits
---
Posted on 2/22/2017 5:50:00 AM.
A movie is being filmed in Monroe that highlights the importance of mentorship and fatherhood. Executive Producer Rodney Ray says "Cowboy & Indiana" follows a troubled bull rider named Tulsa as he chases a million dollar bounty on a killer bull no one has been able to ride. He says Tulsa's life spins out of control as he struggles with an addition to pain pills and finds himself charged with a DUI.
(photo courtesy of R-Squared Productions Facebook)
More
Rodney Ray, "Cowboy & Indiana, " movie, film industry, Monroe
---
Posted on 10/17/2016 4:35:00 AM.

Lights, camera, action! Those words haven't been spoken at Celtic Studios in Baton Rouge in over a year, but that could change soon, as Louisiana's film industry is starting to show signs of life. Executive Director Patrick Mulhearn says calls are starting to come in from companies who want to film in Louisiana. He says it's encouraging to see a light at the end of the tunnel.
More
Patrick Mulhearn, Celtic Studios, film industry
---
Posted on 3/28/2016 12:37:00 PM.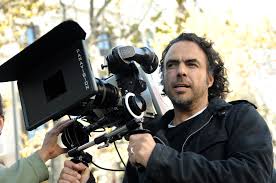 Michelle Southern reporting.
Hollywood South has taken a major hit over the past year since the legislature passed a measure that puts a cap on Louisiana's film tax incentives. That's according to Celtic Media Centre Executive Director Patrick Mulhearn. He says what's scaring films away is the manner in which lawmakers capped the movie credits, which he compares to retail mail in rebate coupons.
film industry, louisiana, patrick mulhearn, celtic studios, hollywood south, film tax credits
---
Posted on 2/4/2016 12:05:00 PM.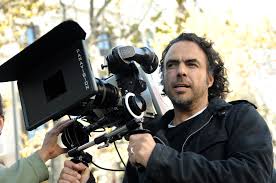 Three Louisiana cities are in the Top 10 of the best places to live and work as a moviemaker in 2016. New Orleans ranks number two, Baton Rouge comes in at number three and Shreveport-Bossier is ranked ninth.
More
New Orleans, Baton Rouge, Shreveport-Bossier, film industry, movies, Chris Stelly
---
Posted on 10/13/2015 2:54:00 AM.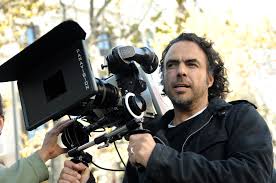 The four candidates running for Lt. Governor discussed how they would improve the film industry in the state at a forum hosted by the Baton Rouge Press Club. Republican Billy Nungesser says when many people see movies filmed in Louisiana, they're drawn to visit so we need to make changes to the current film tax credit incentive program to keep filmmakers coming to the state.
More
film industry, film tax credit, Lt. Governor, Billy Nungesser, John Young, Kip Holden, Elbert Guillory, Baton Rouge Press Club
---
Next Entry