Posted on 10/2/2018 3:22:00 AM.
Louisiana has the highest FAFSA submission rates in the nation according to a new report. That means more students than ever are applying to see what financial aid they qualify for when it comes to post-secondary education.
More
FAFSA, TOPS, financial aid, college, higher ed, debt, Stephanie Marcum, grants, scholarships
---
Posted on 9/14/2017 2:41:00 PM.
The president of the Louisiana Community and Technical College System wants the state to pursue a scholarship program for adults so they can attend two year schools. Monty Sullivan likes the idea of a TOPS for grown folks.
More
Monty Sullivan, LCTCS, TOPS, financial aid
---
Posted on 7/5/2016 4:58:00 AM.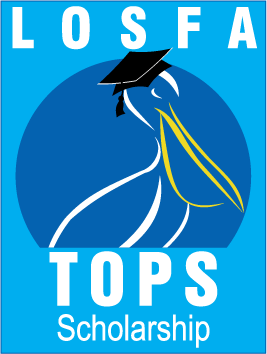 The budget for this fiscal year front-loads state spending on the TOPS scholarship program. This means students on TOPS will have their tuition funded for the fall semester, but only 42% covered in the spring. LSU student Ally Balthazar has been on the scholarship program for the last three years and her parents pay out of pocket for the expenses left over.
More
Governor John Bel Edwards, TOPS, front-loading, financial aid, Ally Balthazar
---
Posted on 2/11/2016 6:31:00 PM.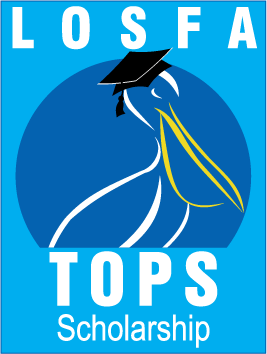 The Louisiana Office of Student Financial Assistance has notified colleges and universities that due to uncertainty over potential budget cuts they are holding off on making any TOPS payments. Political analyst Bernie Pinsonat says it would be a huge disaster for Louisiana if it's unable to pay a TOPS recipients full tuition for this semester.
More
Bernie Pinsonat, TOPS, financial aid, budget crisis
---
Posted on 12/8/2015 1:28:00 PM.
Starting with the senior class 2018, Louisiana high school students who attend public school will be required to apply for financial aid for college. State Superintendent of Education John White says students are leaving tens of millions of dollars on the table every year because they do not apply…
More
John White, financial aid, college, tuition
---
Posted on 12/11/2014 12:48:00 PM.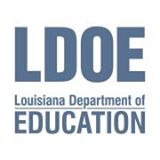 State education Superintendent John White is concerned only 44-percent of public high school seniors fill out the paperwork required to receive federal financial aid to attend college or a technical training school. White says Louisiana students are missing out on millions of dollars in federal assistance.
FAFSA, John White, high school seniors, financial aid
---