Posted on 6/9/2017 9:35:00 AM.
It's a free fishing weekend, as anyone can fish in fresh or salt public waters without a fishing license on Saturday and Sunday. State Wildlife and Fisheries Outreach Biologist Alayna McGarry hopes this will get more people involved in the sport of fishing.
More
Alayna McGarry, fishing, LDWF,
---
Posted on 4/20/2017 6:48:00 AM.
North Louisiana is known for its great locations for bass fishing, which is why the Lt. Governor's Office in partnership with the Office of Tourism and state parks has announced the launch of the Louisiana Bass Trail.
Billy Nungesser, Louisiana Bass Trail, fishing, Sportsman's Paradise
---
Posted on 6/21/2016 4:08:00 AM.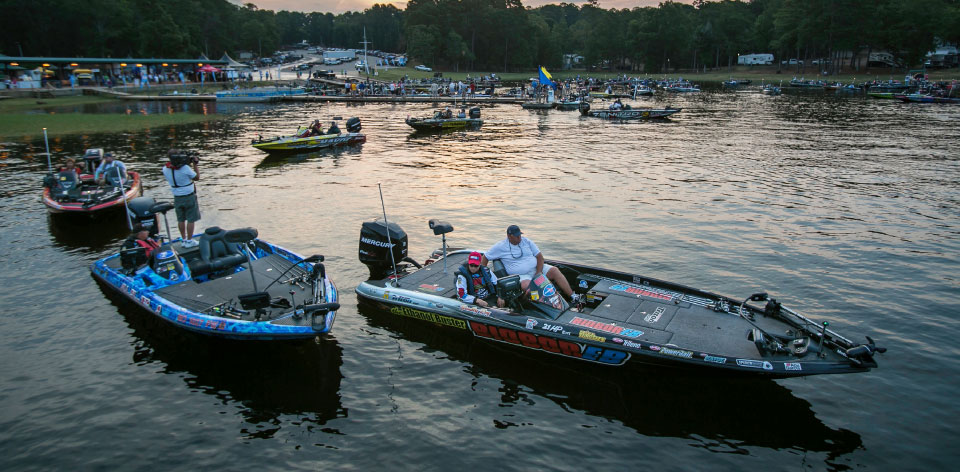 Louisiana anglers rejoice as Toledo Bend has been ranked the number one bass fishery in the country for the second straight year by Bassmaster. Magazine Editor James Hall says the 185-thousand acre reservoir in Sabine and DeSoto Parishes has better catch rates in quality and quantity than every other fishery in the country.
More
Toledo Bend, bass fishing, Bassmaster, James Hall, fishing
---
Posted on 6/10/2016 10:17:00 AM.
The Louisiana Department of Wildlife and Fisheries is holding free recreational fishing days on Saturday and Sunday. This means both Louisiana residents and non-residents can fish without a license in public waters. LDWF biologist Meghan Macmenamin says the goal is to get new anglers out on the water.
More
Louisiana Department of Wildlife and Fisheries, Meghan Macmenamin, fishing
---
Posted on 7/24/2014 4:20:00 PM.
The annual International Grand Isle Tarpon Rodeo is underway and thousands of people are expected descend on coastal town to enjoy the festivities. Anglers from across the area will compete to see who can catch the biggest fish in a number of categories.
Grand Isle, Tarpon Rodeo, Bonnie Pizani, fishing
---