Posted on 7/1/2017 4:52:00 AM.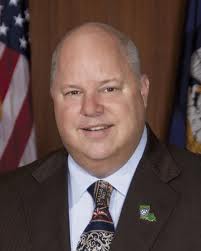 Farmers and ranchers who were impacted by last year's floods could be eligible for recovery grants. Ag Commissioner Mike Strain says the state has $10 million to help affected farmers. He says it is part of the $1.6 billion Congress appropriated for flood recovery.

"In order to qualify you have to be in one of the 51 parishes that was declared a disaster as a result of the flooding," Strain said.
More
Mike Strain, flood, flood recovery, grants, farming,
---
Posted on 4/13/2017 1:48:00 PM.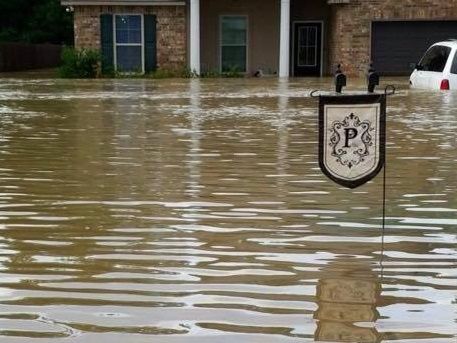 Michelle Southern reporting.
The state has selected the same contractor it had originally denied to handle the federal flood aid program.

The details still need to be hammered out, according to the governor's Deputy Chief of Staff, Julie Baxter Payer, but it looks like IEM will be the lead on helping homeowners rebuild.
julie baxter payer, IEM, flood, contractor
---
Posted on 1/27/2017 4:44:00 AM.
A report from U-Haul finds that Louisiana's population might have grown during 2016. The Bayou State came in at number eight U-Haul's growth report, based on more truck rentals coming into the state than leaving.
More
Warren Iles, U-Haul, flood, population growth
---
Posted on 1/6/2017 1:05:00 AM.
The Restore Louisiana Task Force meets today to discuss plans to spend federal flood relief dollars. In the weeks after the August flood, the state secured 438-million and then another 1.2 billion was appropriated in December.
Pat Forbes, executive director of the State Office of Community Development, says today they'll hear the final changes to the plan for the $438 million and it will go to the state's most vulnerable population.
restore louisiana task force, pat forbes, flood
---
Posted on 11/24/2016 1:58:00 AM.
Thanksgiving is different this year for flood victims still displaced after the August flooding. Denham Springs Mayor Gerard Landry says 80% of the homes and businesses in their town had flood damage. He says it's a struggle for homeowners to find qualified workers to fix up their homes and repairs are expensive.
More
The Great Flood 2016, Denham Springs, Gerard Landry, flood, Thanksgiving
---
Posted on 9/29/2016 11:56:00 AM.
Congress has approved $400 million for flood recovery efforts in Louisiana, but when that money will be available to flood victims is still up in the air. Lafayette City-Parish president Joel Robideaux says people are looking for answers, and that's something local officials can't give them right now.
More
Joel Robideaux, Lafayette, flood
---
Posted on 9/28/2016 11:34:00 AM.
Governor John Bel Edwards tells the Restore Louisiana Task Force they have the important job of helping flood victims get back on their feet. The task force, which was appointed by the governor, is in charge of determining how federal flood recovery dollars will be spent. The state could receive billions of dollars and Edwards says it must be used appropriately.
More
John Bel Edwards, Restore Louisiana Task Force, flood
---
Posted on 9/27/2016 5:25:00 PM.
The continuing resolution that contains money for flood relief efforts in Louisiana is tied up in politics, and the clock is ticking before Congress' fall recess. US Senator Bill Cassidy says they're going back and forth because Senate Democrats want funding for the water crisis in Flint, Michigan, in the spending bill as well.
More
Bill Cassidy, continuing resolution, flood
---
Posted on 9/27/2016 5:33:00 AM.
As thousands of residents in south Louisiana continue to put the pieces of their life back together, it feels to many like this nightmare will never end. But former Governor Kathleen Blanco says one of her biggest takeaways from Hurricane Katrina is that people in Louisiana are fighters, and they don't give up.
More
Kathleen Blanco, flood, rebuilding
---
Posted on 9/19/2016 6:36:00 PM.
The City of Walker is moving forward with its lawsuit against the state Department of Transportation for construction on I-12 that city officials believe worsened the flooding there. Mayor Rick Ramsey says he feels good about their chances of winning the case because the City of Amite won a suit against DOTD in 2002.
More
Rick Ramsey, Walker, DOTD, flood
---
Next Entry