Posted on 8/22/2018 12:48:00 PM.
A Katrina Museum is open to the public today after a morning ceremony christened the exhibit showcasing the extensive damage many homes suffered after the levees broke in New Orleans. For the first two weeks, a room will be furnished to look like a normal living room, but after that, Levees.org Founder Sandy Rosenthal says it'll be put through he ringer to get that authentic post Katrina look and feel.
More
Flooded House Museum, Katrina, 2005, 2018, flood, Hurricane, New Orleans, Sandy Rosenthal. Levees.org
---
Posted on 9/1/2017 6:14:00 PM.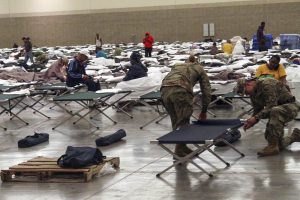 Michelle Southern reporting.
The Department of Children and Family Services says they've decided to open a second mega-shelter in the state for Texas flood victims, this time in Shreveport. DCFS Secretary Marketa Garner Walters says they're also taking care of nearly 2000 Lone Star State residents in Alexandria.
Department of Children and Family Services, shelter, Marketa Garner Walters, #Harvey, Texas, flood
---
Posted on 8/31/2017 11:12:00 AM.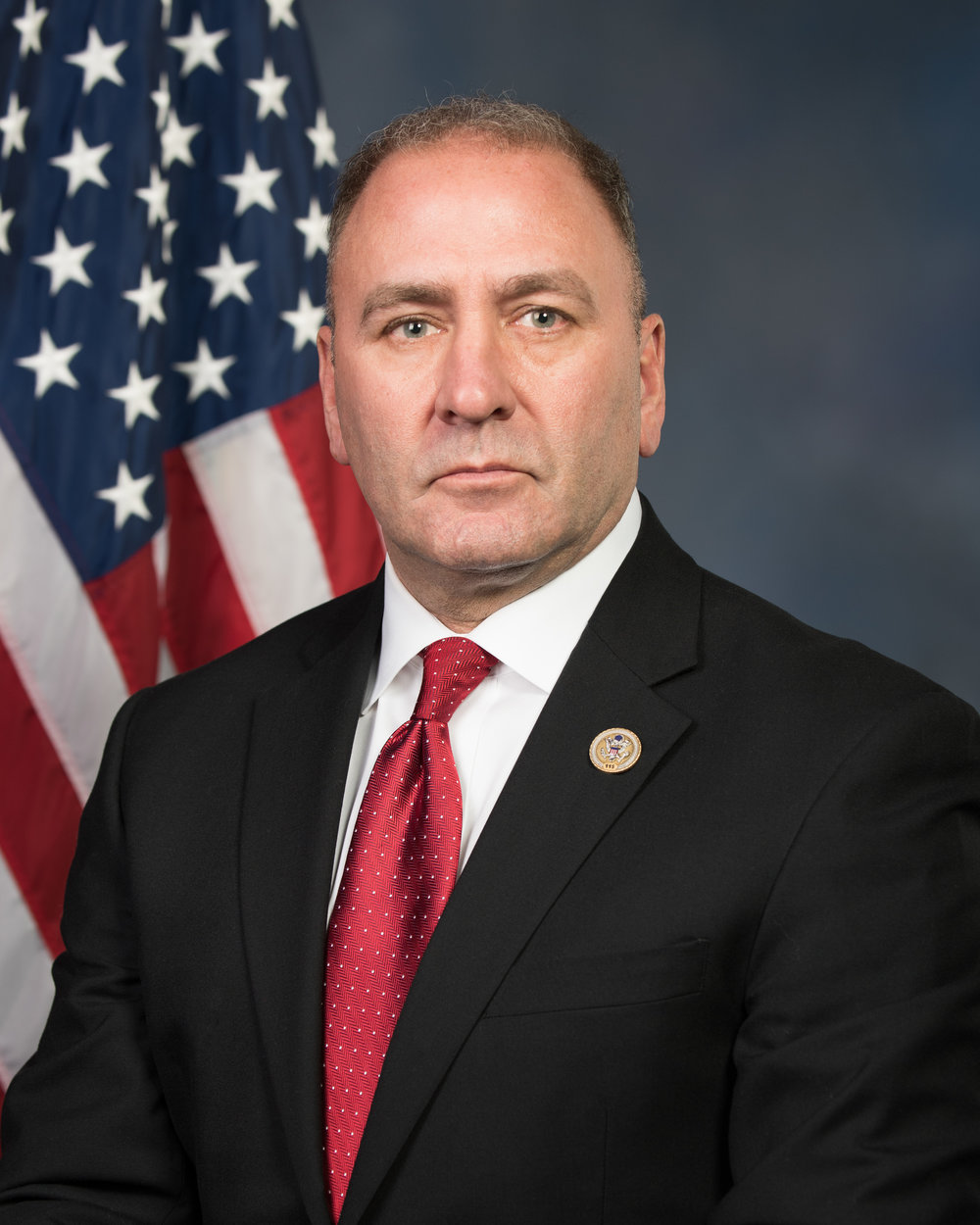 Congressman Clay Higgins of Louisiana's 3rd District says his constituents continue to feel the impacts of Harvey, as residents are taking part in rescue and shelter operations. Although much of Acadiana was spared the destruction seen in Texas, Higgins says it's all hands on deck in south Louisiana.
More
Clay Higgins, Harvey, Cajun Navy, shelters, flood,
---
Posted on 8/31/2017 2:50:00 AM.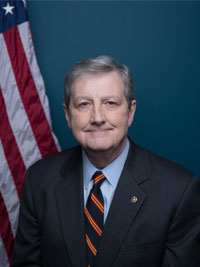 Congress will be tasked with reauthorizing the National Flood Insurance Program once lawmakers reconvene in September. This has become an even bigger priority as hundreds of thousands of homeowners cope with the flood waters left by Harvey.
More
John Kennedy, NFIP, flood, insurance,
---
Posted on 8/29/2017 10:37:00 AM.
Flood waters in Lake Charles are rising and rescues have already been conducted. Dick Gremillion with the Calcasieu Parish Office of Homeland Security and Emergency Preparedness says a rain band that came in at around 5 p.m. yesterday caused immediate flooding.
More
Harvey, Tropical Storm Harvey, Calcasieu Parish, flood
---
Posted on 8/28/2017 10:32:00 AM.
Louisiana Wildlife and Fisheries agents are on hand to aid our Texas neighbors as they deal with epic flooding in the Houston area. Adam Einck with LDWF says the agents will assist the Texas authorities with search and rescue efforts.
More
Adam Einck, LDWF, Tropical Storm Harvey, Texas, flood
---
Posted on 8/22/2017 3:35:00 AM.
Today Governor John Bel Edwards is slated to meet with new FEMA Administrator Brock Long. The governor's communications director Richard Carbo says Edwards would like to discuss how local, state, and federal authorities can partner to prepare the city of New Orleans for another devastating flood.
More
Richard Carbo, John Bel Edwards, Brock Long, FEMA, flood
---
Posted on 8/11/2017 2:56:00 AM.
One year ago today, torrential rains began pouring down on south Louisiana. By the time the rain stopped ten days later, 20 parishes had been declared federal disaster areas, and 13 people lost their lives. Livingston Parish was one of the most devastated, with 75 percent of the homes deemed a total loss. Parish President Layton Ricks says the parish is making a good comeback.
More
Layton Ricks, Ken Ritter, flood, flood recovery,
---
Posted on 8/9/2017 3:36:00 AM.
Livingston Parish students and teachers are looking forward to a year of normalcy as they begin classes today just days ahead of the one year anniversary of the August flood. School superintendent Rick Wentzel says crews worked extensively on 8 flood damaged campuses throughout the summer.
More
Rick Wentzel, Livingston Parish Schools, flood, education
---
Posted on 8/7/2017 12:02:00 PM.
City officials say the roughly 10 inches of rain that fell on New Orleans Saturday was too much for the city's 24 pump stations to handle. Executive Director of the Sewerage and Water Board Cedric Grant says the pumps were running at full capacity, despite inches of water pouring into homes and businesses throughout the city.
More
Cedric Grant, New Orleans, flood, Sewerage and Water Board
---
Next Entry