Posted on 12/13/2016 3:43:00 AM.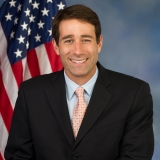 Congressman Garret Graves spoke before the Baton Rouge Press Club to express his frustration with the flood recovery and what he hopes to accomplish with President- elect Trump. Graves says the fact that some families will not be placed in a FEMA trailer until after Christmas is ridiculous.
More
Baton Rouge Press Club, Garret Graves, flood relief
---
Posted on 10/26/2016 5:37:00 AM.

The Greater New Orleans Fair Housing Action Center is making donations to community groups assisting with flood relief efforts in south Louisiana. Executive Director Cashauna Hill says $200,000 dollars from their Baton Rouge Revitalization Fund will be distributed among faith-based and nonprofit organizations.
More
Cashauna Hill, GNOFHAC, flood relief
---