Posted on 12/26/2017 3:31:00 AM.

The state Office of Community Development says they are now encouraging flood victims who have already filled out the Restore Louisiana survey to complete a formal application for aid. OCD Executive Director Pat Forbes says they've received about 46,300 surveys.
Restore Louisiana, Pat Forbes, flood victims, homeowner assistance
---
Posted on 12/20/2017 12:23:00 PM.
U.S. Senator Bill Cassidy says the Tax Cuts and Jobs Act approved by Congress does more than just cut taxes for working families. Cassidy says the legislation also allows victims of last year's floods in North and South Louisiana to deduct all of their personal casualty losses from their taxable income, which could means thousands of dollars.
More
Bill Cassidy, tax reform, flood victims, Historical Tax Credit, coastal erosion
---
Posted on 6/13/2017 4:52:00 AM.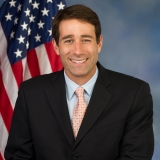 Baton Rouge Congressman Garret Graves files legislation aimed at providing financial relief to 2016 flood victims. Graves says even after Congress appropriated billions of dollars for flood recovery, there are thousands and thousands of flood victims who are far from whole following the floods.
More
Garret Graves, flood victims, flood recovery, taxes
---
Posted on 4/18/2017 11:48:00 AM.
Columbia Senator Neil Riser sponsors a bill that would exempt flood victims from state income tax for the 2017 year.
Under Riser's proposal, the first $100,000 of income that a family earns this year would be exempt from the state income tax if the family sustained $10,000 or more of losses during 2016 flooding. $50,000 if filing single.
income taxes, neil riser, flood victims
---
Posted on 4/1/2017 6:19:00 AM.
The online donation campaign CrowdRelief is working to replace items families lost in the floods. Founder Rob Gaudet says all the household items that were piled up on the side of the road after the flood need to be replaced.
More
Rob Gaudet, CrowdRelief, flood victims, flood recovery, donations
---
Posted on 3/18/2017 5:58:00 AM.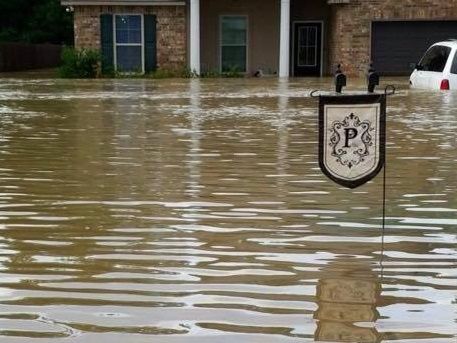 The Office of Community Development is seeking new offers from firms that can oversee the homeowner assistance program for flood victims. The Governor's Deputy Chief of Staff, Julie Baxter Payer, says this will not delay financial assistance for those who need it. She says they're reopening the bidding process, because they weren't pleased with the initial offers.
More
Julie Baxter Payer, Garret Graves, homeowner assistance program, flood victims
---
Posted on 3/15/2017 9:00:00 AM.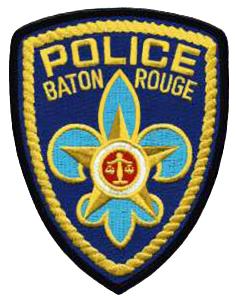 A Denham Springs contractor has been arrested after allegedly defrauding two Baton Rouge flood victims. BRPD Sgt. Don Coppola says 48-year-old Andrew Darian contacted two female victims, one of whom was 70-years-old, about doing work on their homes.
More
Don Coppola, Andrew Darian, fraud, flood victims
---
Posted on 3/8/2017 8:31:00 AM.
One year ago today, heavy rains began pouring down along I-20, causing widespread flooding. The flood prompted a federal disaster declaration for 37 parishes. Congressman Ralph Abraham says he's frustrated federal money has yet to make it to flood victims who are rebuilding their homes.More
Ralph Abraham, March flood, flood victims, #laflood
---
Posted on 2/21/2017 11:55:00 AM.
A Baton Rouge contractor is now facing a slew of charges in multiple parishes after allegedly scamming dozens of August flood victims. Baton Rouge Police say the owner of Complete Construction, Matthew Morris, was arrested this morning for home improvement fraud, felony theft, theft of assets of an aged person, and exploitation of the infirmed. Legal analyst Tim Meche says there's a chance Morris won't serve any jail time.
More
Tim Meche, Matthew Morris, flood victims, fraud, Complete Construction
---
Posted on 2/9/2017 1:30:00 PM.
Michelle Southern reporting.
A contractor in Ascension Parish has been arrested amid allegations he defrauded more than dozen homeowners who flooded in August. That's according to Sheriff Jeff Wiley who says the suspect, 39-year-old Matthew Morris, is the owner of Complete Construction Contractors. He says they would complicate agreements to rack up thousands in claims.
matthew morris, ascension parish, jeff wiley, flood victims
---
Next Entry