Posted on 3/5/2018 3:09:00 PM.
The Corps of Engineers is recommending opening the Bonnet Carre Spillway just outside of New Orleans this Thursday as Mississippi River levels are expected to steadily rise after several weeks of intense rains in the Midwest. Colonel Michael Clancy says if the spillway is not opened, New Orleans could get swamped.
More
Bonnet Carre Spillway, flooding, Mississippi River, Army Corps of Engineers
---
Posted on 12/1/2017 3:00:00 AM.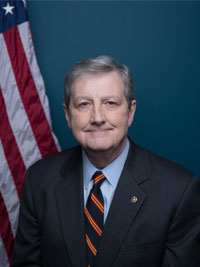 Members of Congress are debating on the future of the National Flood Insurance Program. It expires on December 8th. Most expect the deadline to come and go without a long term plan in place. U.S. Senator John Kennedy says Congress needs to make sure they don't price the premiums so high that it becomes unaffordable
.
National Flood Insurance Program, Senator John Kennedy, Hurricanes, flooding
---
Posted on 10/23/2017 11:04:00 AM.
Over a foot of rain fell in Point Coupee Parish as a front moved through south Louisiana. The heavy rainfall caused flooding due to already over saturated waterways and levees. Sheriff Bud Torres says as waters continued to rise, about 50 people in the New Roads area were displaced – some for the second time in just over a year…
More
flooding, Point Coupee Parish, East Feliciana Parish
---
Posted on 8/30/2017 10:26:00 AM.
Calcasieu Parish officials say they dodged a bullet when Tropical Storm Harvey made a second landfall on the western Louisiana coast. Sheriff Tony Mancuso says while the western side of the parish did get a lot of rain overnight, it wasn't enough to cause major widespread flooding.
More
Tony Mancuso, Tropical Storm Harvey, Calcasieu Parish, flooding
---
Posted on 8/28/2017 2:17:00 PM.
Governor John Bel Edwards says the worst is yet to come in Louisiana with Tropical Storm Harvey. He says in southwest Louisiana, forecasters say 10-15 inches of additional rain could fall on already saturated grounds through Friday.
More
Governor John Bel Edwards, Harvey, flooding
---
Posted on 8/27/2017 5:43:00 PM.
Governor John Bel Edwards says Louisiana is not out of the woods yet when it comes to Tropical Storm Harvey. Edwards is asking residents to remain vigilant and pay attention to local news reports. State Climatologist Barry Keim says it's expected Harvey will eventually move towards Louisiana
.
Harvey, Louisiana, National Hurricane Center, flooding
---
Posted on 8/10/2017 12:42:00 PM.
Michelle Southern reporting.
Governor John Bel Edwards joined New Orleans Mayor Mitch Landrieu today to discuss the possibility of more flooding in the city, as a turbine caught fire overnight forcing a pumping station to move to last resort power.
Governor John Bel Edwards, New Orleans Mayor Mitch Landrieu, New Orleans, flooding, state of emergency, pumping station, fire
---
Posted on 8/8/2017 3:54:00 AM.
As Louisiana is approaching the one year anniversary of the historic flooding, Congressman Garret Graves is concerned with the slow pace of funding getting into the hands of flood victims. Graves says only 1% of the two billion additional dollars allocated by the federal government has been dispersed to flooded homeowners. He says it's very difficult to quantify the remaining unmet needs when so much money is in the bank.
More
The Great Flood 2016, Garret Graves, flooding, Press Club
---
Posted on 5/1/2017 10:58:00 AM.
Rising waters are a concern today in Evangeline Parish, as flooding from that weekend storm system hit at least two towns hard. Director of the Evangeline Office of Emergency Preparedness, Liz Hill says the city of Mamou sustained extensive damage.
More
Liz Hill, Evangeline Office of Emergency Preparedness, flooding
---
Posted on 9/13/2016 11:54:00 AM.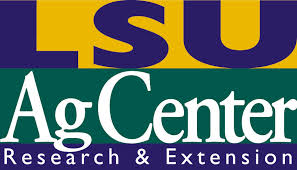 An updated analysis from the LSU AgCenter finds agriculture losses from the August flooding totaled nearly $277-million. The original estimate was $110-million in damage. AgCenter Economist Kurt Guidry says rice and soybeans were the two hardest hit crops.
More
The Great Flood 2016, LSU AgCenter, flooding, losses, Kurt Guidry, commodities
---
Next Entry