Posted on 6/26/2017 9:20:00 PM.
A three-run 4th inning by Florida proved to be to much for LSU as the Gators held on for a 4-3 victory to take Game 1 of the best three series. Florida is now one win away from its first national championship.
LSU, Florida, Brady Singer, Antoine Duplantis
---
Posted on 6/25/2017 1:31:00 PM.
Michelle Southern reporting.
It'll be an SEC showdown in the College World Series Finals as LSU takes on conference rival Florida in a best-of-three beginning Monday night. The Tigers and Gators have already met in a series this season, with Florida taking two of three in Gainesville.
college world series, lsu, florida, omaha, finals
---
Posted on 11/19/2016 2:42:00 PM.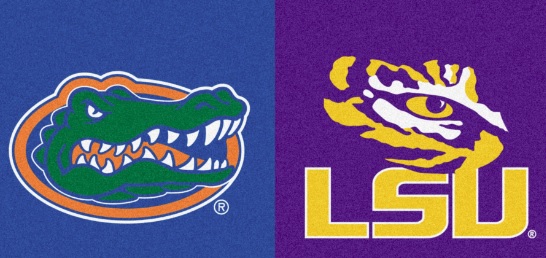 Florida a two touchdown underdog comes into Tiger Stadium and shocks the LSU Tigers 16-10 to win the SEC East. The loss for the Tigers most likely keeps them from playing in the Sugar Bowl and makes it less certain that Ed Orgeron remains the head coach.
LSU, Florida
---
Posted on 11/18/2016 8:42:00 AM.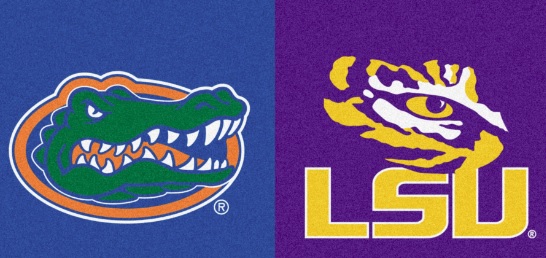 LSU
a
nd Florida
will meet for the 63rd time on Saturday at noon. This contest was originally scheduled to be played in October, but it was moved to this weekend because of Hurricane Matthew.
More
LSU, Florida, Gators, Arden Key, Leonard Fournette
---
Posted on 10/28/2016 9:37:00 AM.
The Republican Party in Louisiana is so sure Donald Trump has locked up the votes here, they are sending its volunteers to Florida -- a battleground which accounts for 29 electoral votes. Party chair Roger Villere says it's part of a nationwide effort among GOP members to go door to door in the Sunshine State.
Louisiana GOP, roger villere, florida, presidential race
---
Posted on 10/13/2016 4:11:00 PM.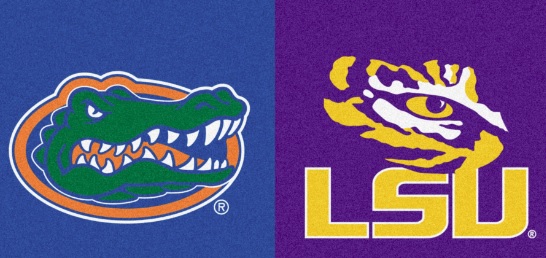 The LSU-Florida game has been rescheduled and the two SEC schools will play each other in Tiger Stadium on November 19th. As part of the agreement to make-up the game, LSU will visit Florida next season and in 2018.
LSU, Florida, rescheduled, November 19th
---
Posted on 10/10/2016 1:40:00 PM.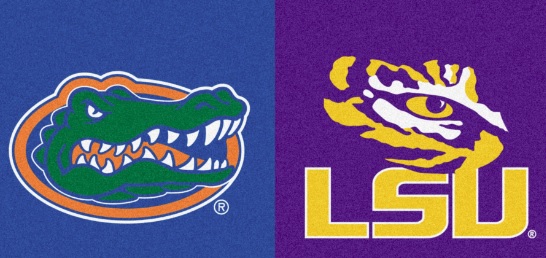 Michelle Southern reporting.
It's not looking good for the LSU/Florida game to be rescheduled. An of option that has been mentioned was for The Tigers and Gators to play on November 19th. Athletic Director Joe Alleva says that will not happen.
LSU, Florida, Joe Alleva, November 19th
---
Posted on 10/7/2016 12:08:00 PM.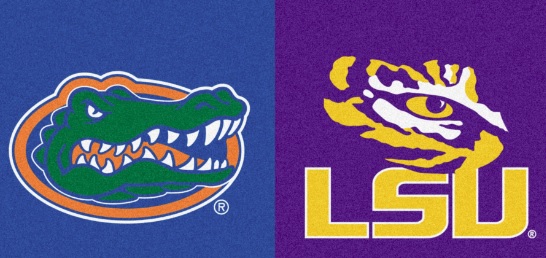 Michelle Southern reporting.
A lot of LSU fans believe the SEC completely dropped the ball for allowing the LSU/Florida game not to happen this weekend, as other games in the Sunshine State were easily moved while Hurricane Matthew approached.
florida, lsu, sec, stewart mandel, postponed game
---
Posted on 10/6/2016 12:44:00 PM.
There are concerns the potential damage Florida could receive from Hurricane Matthew would interfere with the federal disaster aid coming to Louisiana. But U.S. Senator Bill Cassidy doesn't think so.
More
Hurricane Matthew, Florida, Bill Cassidy, The Great Flood 2016, federal disaster aid
---
Posted on 5/28/2016 7:55:00 PM.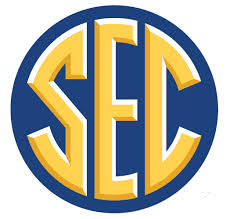 The rally possum must have taken the Memorial Day weekend off. He was no where to be found on Saturday in Hoover, Alabama, as four Florida pitchers struck out 11 LSU hitters in a 1-0 blanking of the Tigers.
LSU, Florida, Caleb Gilbert, Kramer Robertson, SEC Tournament
---
Next Entry