Posted on 6/27/2017 4:50:00 PM.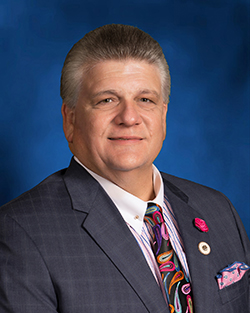 Governor John Bel Edwards vetoes a bill to provide freedom of expression on college campuses. In his veto message, Edwards said the legislation by Alexandria Representative Lance Harris was a solution in search of a problem. But Harris says freedom of speech is under siege on many college campuses around the country.
More
Lance Harris, John Bel Edwards, freedom of speech, colleges
---
Posted on 10/8/2014 12:52:00 PM.
Governor Bobby Jindal issues an executive order to protect a teachers' right to freedom of speech after hearing a teacher in Rapides Parish was "written up" by school administrators, because she criticized Common Core on her facebook page. Louisiana Federation of Teachers spokesperson Les Landon supports Jindal's action.
More
Bobby Jindal, freedom of speech, Rapides Parish, Common Core
---