Posted on 12/5/2018 2:17:00 AM.
Today is a national day of mourning in honor of the passing of George HW Bush, the 41st President who served from 1989-1993.

LSU Political Science Professor Robert Hogan says it's interesting to note federal offices are closed and the U.S. Postal office is not delivering mail today.
George HW Bush, obituary, funeral, Louisiana, Robert Hogan, 2018
---
Posted on 12/5/2018 2:06:00 AM.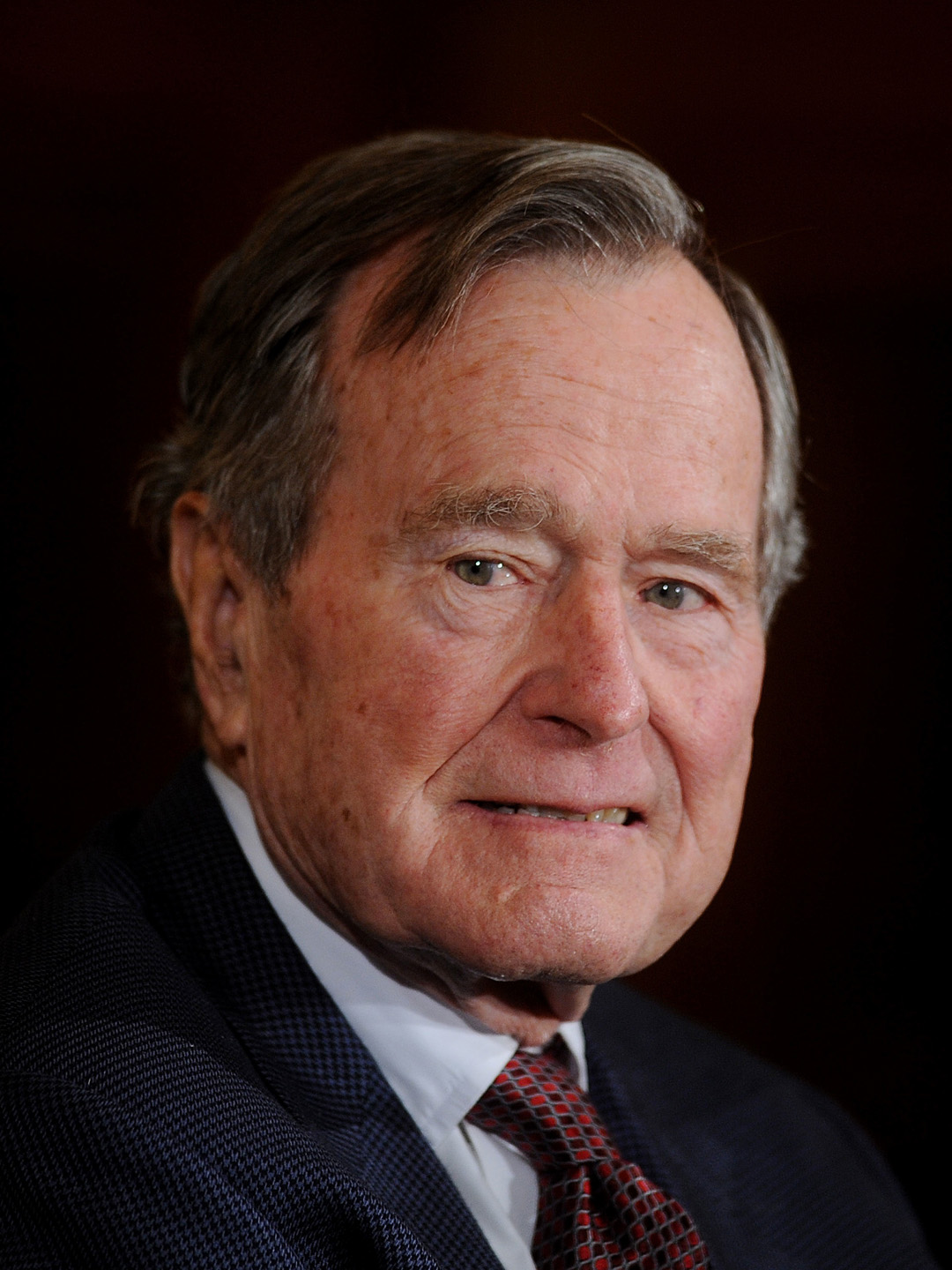 George H.W. Bush's funeral is today, with leaders from across the world paying homage to the 41st President of the United States. The former Commander in Chief gave his eventful "Read my lips, no new taxes" speech at the GOP convention in New Orleans in 1988, and his former Deputy Chief of Staff, Henson Moore, says Bush held one of the last rallies of his career in Baton Rouge.
More
George HW Bush, obituary, funeral, Louisiana, Henson Moore, 2018
---
Posted on 11/12/2018 11:44:00 AM.
Police are on the hunt for the gunman who ambushed a man outside of a funeral in Crowley. The funeral was being held for a late October shooting victim, and his mother who passed away from health complications two days later. Crowley Police Chief Jimmy Broussard says the heartbreak continued Saturday…
More
crowley, funeral, shooting, crime, Louisiana, 2018
---
Posted on 5/21/2018 4:16:00 AM.
Today is the funeral service for former First Lady Elaine Edwards, the onetime US Senator, actress, seamstress, and wife of Edwin Edwards. Elaine married Edwin in 1949, remaining married for 40 years, and three terms of her husband's governorship. Biographer Leo Honeycutt says a life in politics wasn't exactly what she had in mind.More
Elaine Edwards, funeral, Leo Honeycutt, First Lady, Edwin Edwards
---
Posted on 3/23/2018 2:35:00 PM.
Funeral services for Saints and Pelicans owner Tom Benson, who died last week at the age of 90, occurred Friday at St. Louis Cathedral in New Orleans. Archbishop Gregory Aymond officiated the Mass and said Benson grew up poor, but worked hard to become a successful businessman.
Tom Benson, funeral, Gregory Aymond, Saints, Pelicans
---
Posted on 4/15/2016 1:54:00 AM.
The funeral for WWL Saints Color Analyst and former LSU and Saints player Hokie Gajan, who passed away at 56 from cancer, is today in Madisonville. Sportswriter and Gajan's former LSU teammate John Ed Bradley say he remembers first meeting Hokie in 1974 when they played each other in a high school football game. He says Gajan was a terror on the field and an overall great guy.
More
Hokie Gajan, LSU, Saints, John Ed Bradley, funeral, football
---
Posted on 4/27/2015 1:38:00 AM.
Michelle Southern reporting.
Caddo Parish District Attorney Charles Scott will be laid to rest today after his sudden death last week in a Baton Rouge hotel while on business at the Capitol. Preliminary findings reveal the 67-year-old died of previously diagnosed heart disease.
charles scott, funeral, caddo parish DA, distract attorney, pete adams
---
Posted on 3/26/2015 1:55:00 PM.
One of the four Louisiana National Guard soldiers, who was killed in a helicopter crash on March 10th near Pensacola, Florida, is laid to rest today in Alexandria. Chief Warrant Officer 4, David Strother, leaves behind a wife, a son, a stepdaugther and mother.
David Strother, Louisiana National Guard, helicopter crash, funeral
---
Posted on 12/19/2013 2:49:00 AM.
Funeral Services will be held today for Cajun artist George Rodrigue, creator of the Blue Dog, who died from cancer last Saturday at the age of 69. A mass will be held this morning in New Orleans' St. Louis Cathedral. Gordon Brooks is the Dean of the College of Arts at the University of Louisiana at Lafayette.

More
george rodrigue, blue dog, funeral, george brooks
---