Posted on 5/16/2018 9:43:00 AM.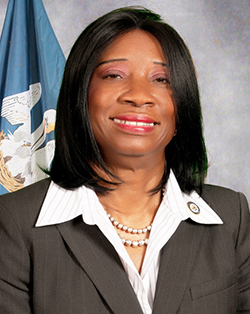 A bill that would allow riverboat casinos to come up out of the water passed is heading to the governor's desk. The legislation would "modernize" riverboat casino regulations, allowing them to expand onto land near where they are berthed, and it changes the rules on gambling space. Shreveport Representative Barbara Norton and Lake Charles Representative Stephen Dwight discussed just how much gaming contributes to the state.
More
river boat casino, gaming, casino, gambling, regular session, Louisiana
---
Posted on 3/21/2018 3:05:00 AM.

Senate Judiciary B passed a bill to give Tangipahoa residents an opportunity to vote on allowing a casino along the Tangipahoa River near the I12 Robert exit. If adopted, the Diamond Jack Casino in Bossier could be relocated, maintaining the state's current number of riverboat casino licenses at 15.
More
Tangipahoa Parish, riverboats, gaming, gambling, regular session
---
Posted on 1/19/2018 3:22:00 AM.
A legislative task force is recommending Louisiana loosen its restrictions on where gambling can take place. The task force put forward two recommendations to make bayou gaming more nationally competitive. Lake Charles Senator Ronnie Johns says one of those proposals involves allowing riverboat casinos some inland real estate.
riverboats, gaming, gambling, Ronnie Johns, Louisiana
---
Posted on 6/8/2017 11:09:00 AM.
Governor John Bel Edwards signed into law a measure to allow video poker machines to accept 100 dollar bills, up from the current law of only $20. Video Poker Lobbyist Alton Ashy says the main reason for the legislation is the convenience factor for patrons and businesses.
More
legislative session, Chad Brown, Alton Ashy, video poker, gaming
---
Posted on 6/12/2013 5:30:00 AM.
Bossier City's newest casino resort is growing closer to opening its doors. Margaritaville spokesperson Christy Wood says State Police Gaming division officers are visiting this week, to test casino systems, gaming machines, staff training and compliance with state laws.

gaming, casino resort, Margaritaville
---