Posted on 2/21/2017 1:38:00 PM.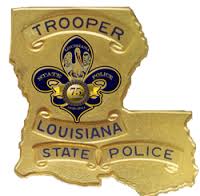 Michelle Southern reporting.
Governor John Bel Edwards orders a full investigation into trips made by State Police officers, amid a report 4 troopers took side excursions to Las Vegas and the Grand Canyon during a business trip on the taxpayer's dime. The Division of Administration's auditor will conduct the probe.
state police, governor's office, Louisiana, mike edmonson, clancy dubos
---
Posted on 7/20/2016 1:03:00 PM.
The Governor's office hosts a blood drive today in honor of the three law enforcement officers who lost their lives in the ambush in Baton Rouge on Sunday.

Deputy Chief of Staff in the Governor's Office of Programs and Planning Johnny Anderson says they wanted to show support and come together during this difficult time in our state. He says they wanted to provide a gift to the community.
Governor John Bel Edwards, Governor's Office, Blood drive, LifeShare, police shooting, ambush
---