Posted on 12/21/2015 5:07:00 PM.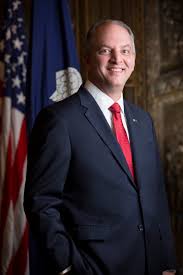 Governor-elect John Bel Edwards is taking steps so low-income adults do not lose their food stamp benefits in January. The Jindal administration took action to block able bodied adults, who are unemployed and have no dependents from receiving food stamps. But Julie Baxter Payer, spokesperson for Governor-elect Edwards, says he will seek to remove the work requirement, so an estimated 31-thousand adults can still access food stamps.
John Bel Edwards, Julie Baxter Payer, food stamps, Governor Jindal, Mike Reed
---
Posted on 8/4/2014 1:14:00 PM.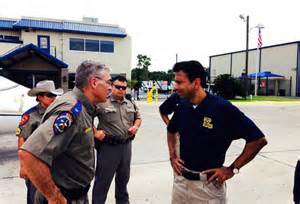 Michelle Southern reporting.
Governor Bobby Jindal will be among those who are headed to the Mexican Border today for a security briefing and tour by the Texas Department of Public Safety. State Police Col Mike Edmonson says they have no information about the undocumented immigrants coming to Louisiana and they need some answers.
state police, governor jindal, mexico, texas
---
Posted on 6/10/2014 4:33:00 PM.
Governor Jindal is expected to sign a $53 million dollar fee hike on uninsured drivers. The measure, by Baton Rouge Representative Barry Ivey, increases fees for the reinstatement of driving privileges for those caught driving uninsured.
uninsured motorists, Barry Ivey, higher fees, Governor Jindal
---
Posted on 5/22/2014 4:13:00 AM.
The Louisiana State Police is set to swear in 46 new Troopers today in Baton Rouge. This is their first graduating cadet class in five years.
Governor Jindal, new troopers, Louisiana, State Police
---
Posted on 8/2/2013 2:23:00 PM.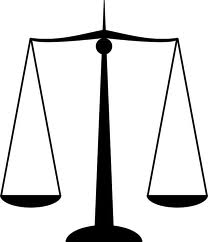 Governor Bobby Jindal's office has announced they've filed a lawsuit against Texas Brine over the massive sinkhole in Assumption, which has grown to over 20 acres in size and threatens to swallow homes nearby.
The sinkhole is due to the collapse of Texas Brine's underground salt cavern beneath Bayou Corne.
Texas Brine, Governor Jindal, Bayou Corne sinkhole
---