Posted on 9/25/2017 5:40:00 PM.
By Jeff Palermo
Once again Louisiana ranks in the top five for the rate of women who are murdered by men. The Violence Policy Center looked at the latest data available, which is 2015, and found the rate in Louisiana is double the national average and the Bayou State has the third highest rating in the country.
Louisiana Coalition Against Domestic violence, violence policy center, Mariah Wineski, shelters, gun
---
Posted on 5/10/2017 9:59:00 AM.
A 12-year-old is dead after accidentally shooting himself in the head. Eunice Police Chief Randy Fontenot says Monday night the boy was handling a semi-automatic handgun that he believed was unloaded.
More
Randy Fontenot, Eunice, gun, accidental shooting
---
Posted on 5/3/2016 11:55:00 AM.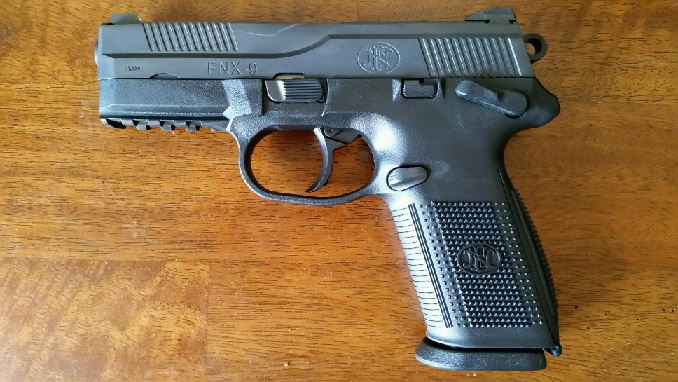 A bill to allow victims of domestic violence who have been issued a protective order to carry a concealed handgun with an expedited and temporary permit passed out of the House Criminal Justice committee.
More
domestic violence, Valerie Hodges, concealed carry permit, FBI, gun, Wade Duty
---
Posted on 4/12/2016 6:14:00 PM.
A recent discovery could change the whole dynamic of the Will Smith murder case. Police say a loaded 9mm gun was found in the former-Saints defensive end's vehicle. Legal analyst Chick Foret says this could help alleged shooter Cardell Hayes' defense that he was not the aggressor.
More
Chick Foret, Will Smith, Cardell Hayes, gun
---
Posted on 1/20/2016 12:53:00 PM.
A New Orleans woman has been arrested in connection with the deadly shooting of her 3-year-old grandson, according to New Orleans Police. 43-year-old Deonca Kennedy first reported that the gun was under her pillow and went off hitting the child in the chest --- then refused to cooperate with police or give a statement. Legal Analyst Tim Meche says the police should've done more testing before deciding to charge this traumatized woman.
More
New Orleans Police, Deonca Kennedy, shooting, Tim Meche, gun
---
Posted on 9/30/2014 1:24:00 PM.
Michelle Southern reporting.
A restaurant in Port Allen is getting national attention for a sign hanging up informing customers packing heat they get a 10 percent discount. The owner of Bergeron's Restaurant, Kevin Cox, says he originally had a sign posted offering law enforcement officers a discount for eating there.
bergeron's restaurant, kevin cox, gun
---
Posted on 4/9/2014 6:38:00 PM.
Michelle Southern reporting.
A bill that would allow concealed carry permit holders to bring their gun into certain places that sell alcohol, like AppleBees, passed Wednesday afternoon on the House Floor. The legislation is by Metairie Representative Joe Lopinto.

More
joe lopinto, restaurant, gun, norton, landry
---
Posted on 6/20/2013 1:15:00 PM.
State Police are investigating an incident yesterday at the State Capitol in Baton Rouge, involving a man pointing a gun at the building. LSP Sgt. J.B. Slaton says it was during a thunderstorm, the man scaled the Capitol steps holding a rifle.
More
gun, State Capitol, State Police
---