Posted on 2/28/2018 3:10:00 PM.
LSU's new hazing policy calls for expulsions from campus for those who haze another student. Division of Student Affairs Kurt Keppler says System President F. King Alexander did not want to leave a gray area where hazing is concerned and students found guilty of doing so will be banned from campus.
"If there's somebody who clearly violates the hazing policy, we can't tolerate such a thing," Keppler said.
More
LSU, student hazing, hazing policy, F. King Alexander, Kurt Keppler
---
Posted on 9/22/2017 2:18:00 PM.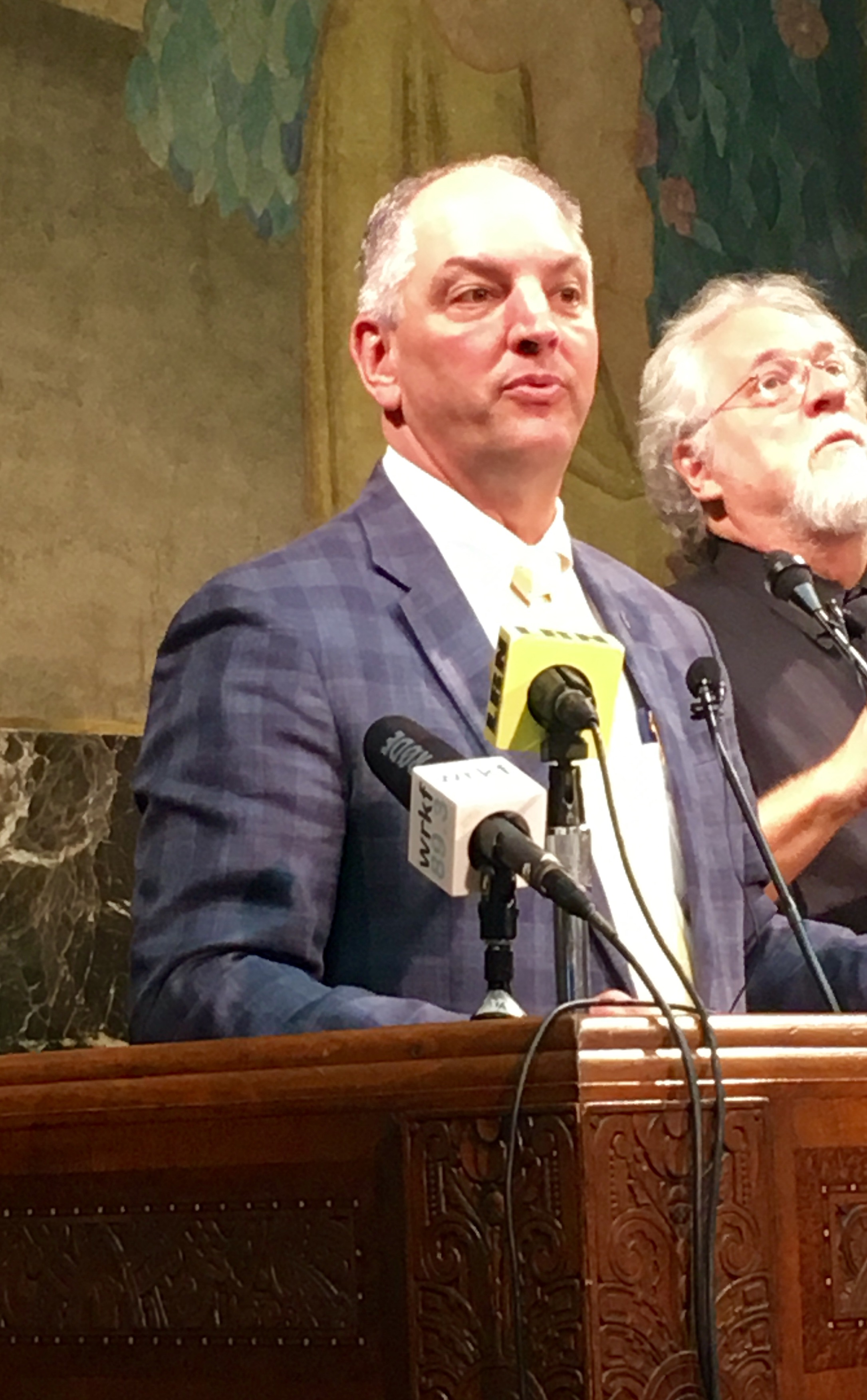 In response to last week's death of 18-year-old Maxwell Gruver, the LSU fraternity pledge, who died in a suspected hazing incident involving alcohol, Governor John Bel Edwards is requesting universities review their hazing policies. Edwards does not want to see another student die as a result of hazing.
"Louisiana has moved a long way over the last number of years in instituting policies and practices to guard against this, but it did happen, so we have to redouble our efforts," Edwards said.
John Bel Edwards, hazing policy, universities, Maxwell Gruver
---