Posted on 4/23/2017 3:34:00 AM.

U.S. Representative Mike Johnson believes members of the House are moving closer to agreeing on a bill that would overhaul healthcare in the country. Johnson says many Congressmen were frustrated with the previous legislation that was pulled at the last minute but he's hopeful new amendments will secure passage through the House and Senate.
More
healthcare, Mike Johnson, Congress
---
Posted on 4/6/2017 5:34:00 AM.
U.S. Senator Bill Cassidy is behind legislation that seeks to address the growing obesity rate in America. Cassidy says the Treat and Reduce Obesity Act would make weight loss treatment more accessible to those on Medicare. He says the bill allows Medicare to cover the cost of new prescription drugs for chronic weigh management.
More
Bill Cassidy, obesity, Medicare, healthcare
---
Posted on 3/27/2017 10:34:00 AM.

Seeing a doctor could become more difficult in years to come, as a nationwide shortage of doctors is expected to impact Louisiana. The Association of American Medical Colleges predicts we could see 88,000 fewer doctors by 2025.
More
Dr. Steve Nelson, LSU Health New Orleans, doctors, healthcare
---
Posted on 3/17/2017 12:12:00 PM.
US Senator John Kennedy says there are problems with the House Republican's plan to overhaul the nation's health care law, but he's confident it will be improved as it moves through the legislative process. Kennedy likes that the House bill is not as generous with tax credits as Obamacare, but it's not ungenerous either.
More
John Kennedy, Affordable Care Act, healthcare, Congress
---
Posted on 3/15/2017 5:37:00 AM.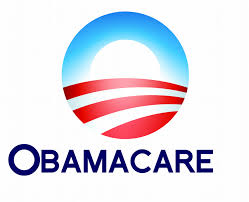 Healthcare is the big issue in Washington. Republican Congressman Ralph Abraham of Richland Parish says federal lawmakers are heading in the right direction of repealing and replacing the Affordable Care Act. He says they can't leave Obamacare as it is because it's driving up premiums and people are losing coverage.
More
Ralph Abraham, Garret Graves, Affordable Care Act, healthcare
---
Posted on 3/8/2017 6:22:00 AM.
US House Republicans have presented their plan for replacing the Affordable Care Act. The new plan scraps fines imposed on taxpayers who do not purchase insurance and instead offers tax credits to those who purchase coverage in the open market. Chief Healthcare Economist for Blue Cross Blue Shield Louisiana Mike Bertaut says that has huge implications for the marketplace.
More
Mike Bertaut, Blue Cross Blue Shield, Obamacare, healthcare
---
Posted on 2/28/2017 10:51:00 AM.
Tonight President Donald Trump will address a joint session of Congress, and even political experts don't know what to expect. LSU political science professor Robert Hogan says this address will be unlike any we've seen in a while, as a Republican president will go before a GOP dominated Congress. But he says that doesn't mean either chamber will fully support the President's proposals.
More
Robert Hogan, Donald Trump, Congress, healthcare,
---
Posted on 11/18/2016 5:29:00 AM.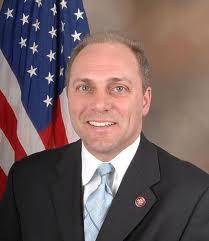 Republicans in Congress are looking forward to working with President-elect Donald Trump. House Majority Whip Steve Scalise of Jefferson Parish says one of their top priorities will be to replace the Affordable Care Act. He says GOP leaders in Congress have a bill that takes out provisions from Obamacare that are raising costs and hurting healthcare.
More
Steve Scalise, Donald Trump, healthcare, immigration
---
Posted on 4/12/2016 10:52:00 AM.
Governor John Bel Edwards presented his proposed budget for the next fiscal year to lawmakers today. The proposal contains $792 million in cuts to state spending. Under the proposed spending plan, health care and the TOPS scholarship program would see big reductions in state funding. Edwards says this is not the budget he wanted to present to lawmakers and it's why another special session is needed.
More
John Bel Edwards, budget proposal, higher ed, healthcare
---
Posted on 1/26/2016 6:30:00 PM.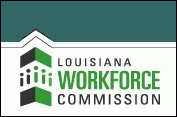 The Bureau of Labor Statistics released data showing Louisiana's unemployment rate fell to 6.1 percent in December. Executive Director for the Louisiana Workforce Commission Ava Dejoie says despite a decline in oil prices and a loss of jobs in that industry, the state experienced increased employment in education and health services.
More
Bureau of Labor Statistics, Louisiana Workforce Commission, Ava Dejoie, oil prices, education, healthcare
---