Posted on 9/21/2016 1:36:00 AM.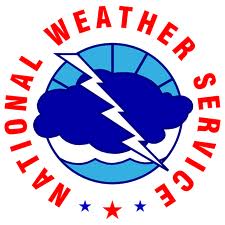 Today is the final day of what was a hot and wet summer. Alek Krautmann with the National Weather Service in Slidell says it goes down as one of the warmest summers on record for several Louisiana cities and in New Orleans it was the warmest summer on record since 1947. He says a very warm Gulf of Mexico is to blame.
More
National Weather Service, summer, rain, heat, Alek Krautmann, The Great Flood 2016
---
Posted on 9/21/2015 12:33:00 PM.
After a weekend of sweltering temperatures across Louisiana, State Climatologist Barry Keim says some relief is on the way. Keim says, in fact, a cold front has already moved across the state.
heat, weather, Barry Keim
---
Posted on 8/25/2015 3:38:00 AM.
Most of Louisiana gets a bit of relief from the oppressive heat that has been plaguing the state over the past few weeks. State Climatologist Barry Keim says a cold front began moving across the state Monday night.
weather, cold front, Barry Keim, heat
---
Posted on 8/10/2015 3:20:00 AM.
Today marks the first official day of football practice for Louisiana High School Athletic Association schools and temperatures continue to rise. Director of the Louisiana High School Coaches Association Terrence Williams says when possible, practice times are adjusted to avoid peak heat hours.
More
LHSAA, heat, Louisiana School Coaches Association, Terrence Williams
---
Posted on 8/7/2015 12:14:00 PM.
Sweltering temperatures are expected across the state this weekend. State Climatologist Barry Keim says dangerous heat levels are expected into the first part of next week.
Barry Keim, Louisiana, heat, extreme heat
---
Posted on 7/30/2015 11:50:00 AM.
Sweltering heat continues to impact Louisiana. Much of the state is under a Heat Advisory today, with an Extreme Heat Warning in effect for northeast Louisiana.
Louisiana, summer, heat, Danielle Manning
---
Posted on 7/21/2015 11:41:00 AM.
A group of parents in Tangipahoa Parish are asking district leaders to delay the August start of school because of the extreme heat. The change.org petition says buses don't have air conditioners and the kids are riding home during peak hours of heat.
More
Tangipahoa Parish, Mark Kolwe, Erin Hunt, heat, Labor Day
---
Posted on 8/22/2014 11:35:00 AM.
Michelle Southern reporting.
Get ready for the hottest weekend of the year. State Climatologist Barry Keim says there is a large ridge of high pressure setting up across the central United States which is limiting thunderstorm activity, and driving up the temperatures.
weather, hot, heat, heat index, barry keim
---
Posted on 2/17/2014 5:10:00 PM.
The state department of corrections has provided a plan to a federal judge on how to keep Death Row at Angola from exceeding 88-degrees in the summer time.
More
Angola Death Row, heat
---