Posted on 12/8/2017 12:46:00 AM.
The National Retail Federation predicts holiday shoppers will spend about $967 a person on gifts this year, up 3.4% from in 2016. Mark Rosa, Professor with the UNO School of Business, says everybody gets excited during the season and wants to be generous but we have to resist the urge to overspend. He says it's easy to put purchases on credit cards.
More
Mark Rosa, holiday shopping, UNO, National Retail Federation
---
Posted on 11/21/2017 3:00:00 PM.
Holiday shopping is expected to increase in Louisiana. That's the view of LSU Marketing Professor Dan Rice who says households have largely recovered from the 2016 floods and the state's unemployment rate is the lowest it's been since 2008
.
holiday shopping, black friday, Ana Searfin Smith
---
Posted on 11/21/2016 10:58:00 AM.
A report released by the consulting firm Deloitte finds the internet has taken the number one spot when it comes to how consumers will do their holiday shopping. Executive Director of the Louisiana Retailers Association Dawn Johnson says there is a big convenience factor when it comes to purchasing gifts online.
More
Louisiana Retailers Association, Dawn Johnson, holiday shopping, Deloitte
---
Posted on 12/11/2015 3:39:00 AM.
There are two more weeks until Christmas day and there are many that still have not done anything when it comes to Christmas shopping. Dr. Michelle Moore, LSU Health New Orleans Clinical Psychologist, says people have different personality types and procrastinators usually wait until the last minute to do everything in life, not just to holiday shop.
More
Michelle Moore, LSU Health New Orleans, holiday shopping, procrastinating
---
Posted on 11/28/2014 4:47:00 AM.
The Louisiana Attorney General's Office reminds shoppers to stay safe and shop smart this holiday season. Director of the Public Protection Division, Sam Pleasant, says you should be on the lookout for holiday shopping scams.
Louisiana, Attorney General, holiday shopping, Sam Pleasant
---
Posted on 11/28/2014 3:56:00 AM.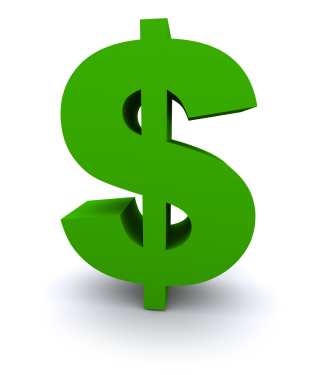 Black Friday is here and shoppers are crowding stores looking to find that great deal for their holiday shopping. Louisiana Tech Marketing Professor Berry Babin says you can expect blockbuster specials in stores this morning.
More
Black Friday, holiday shopping, Berry Babin
---
Posted on 12/20/2013 6:00:00 AM.
Time is rapidly running out to finish your holiday gift buying. Tomorrow is known in retail circles as "Super Saturday"; the last big weekend shopping day before Christmas. Retail analyst Marshal Cohen says if you're out shopping, you'll be among a lot of fellow "Last-Minute Charlies".
holiday shopping, Marshal Cohen, retail analyst
---
Posted on 11/25/2013 5:55:00 AM.
Retail stores are beginning their big push for Holiday spending this week, and some are not waiting until the traditional Black Friday. Many store chains are opening on Thanksgiving evening, and staying open overnight. LSU marketing professor Dan Rice says there are even some merchants who've already begun their Holiday shopping specials.
Thanksgiving, holiday shopping, Dan Rice
---