Posted on 7/29/2016 6:01:00 AM.
Louisiana's film industry has taken a hit since lawmakers put a cap on the state's film tax incentive program last year, but business agent for a New Orleans film workers union, Cory Parker, says things are looking up. He says some smaller productions are coming to the Bayou State again, likely seeking the qualified film professionals here.
More
Cory Parker, Hollywood South, film tax credits
---
Posted on 7/7/2016 6:01:00 AM.
Officials with Louisiana's movie industry are excited Governor Edwards has called on Louisiana Economic Development to conduct an extensive review of the state's film tax credit program. Executive Director of the Louisiana Film Entertainment Association, Robert Vosbein, says the governor wants to make the program work for both the state and Hollywood producers.
More
Louisiana Film Entertainment Association, Hollywood South, Robert Vosbein
---
Posted on 6/24/2016 1:40:00 AM.
The Louisiana filmed movie, Free State of Jones, starring Matthew McConaughey comes out in theaters today. Executive Director of Celtic Studios Patrick Mulhearn says the movie revolves around a Mississippi farmer who tries to secede from the Confederacy. He says the movie is set during the Civil War and was filmed in 10 different Louisiana parishes.
More
movies, Hollywood South, Celtic Studios, Free State of Jones, Bad Moms, When the Bough Breaks, Magnificent 7, Deepwater Horizon, Patrick Mulhearn
---
Posted on 3/28/2016 12:37:00 PM.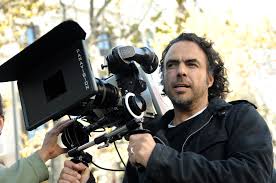 Michelle Southern reporting.
Hollywood South has taken a major hit over the past year since the legislature passed a measure that puts a cap on Louisiana's film tax incentives. That's according to Celtic Media Centre Executive Director Patrick Mulhearn. He says what's scaring films away is the manner in which lawmakers capped the movie credits, which he compares to retail mail in rebate coupons.
film industry, louisiana, patrick mulhearn, celtic studios, hollywood south, film tax credits
---
Posted on 6/20/2015 5:54:00 AM.

Despite objections from Hollywood South and several lawmakers in New Orleans, Governor Bobby Jindal signs into law legislation that caps the film tax credit program at 180-million dollars. Mae Chapman owns a casting company in Lafayette and fears the cap will decrease movie production in this state, which means less opportunity to work for those in the industry.
Bobby Jindal, Hollywood South, Mae Chapman, film tax credit program
---
Posted on 5/15/2015 12:07:00 PM.
This summer might the biggest ever for Hollywood South at the Box Office.
Starting this weekend with the opening of the Baton Rouge filmed Pitch Perfect 2, if you hit up the theater this summer there's a good chance you'll see a movie that was filmed in Louisiana.
hollywood south, chris stelly
---
Posted on 4/3/2015 3:12:00 AM.

Legislation that seeks to reform the state's film tax credit program has been filed for the upcoming session.
The program has made Louisiana a major player in the motion picture industry, but the department of economic development says it costs $4.48 for every dollar of state revenue it creates.
More
JP Morrell, film tax credit reform, New Orleans, Louisiana, legislative session, Hollywood South, reform
---
Posted on 6/4/2014 11:22:00 AM.
Michelle Southern reporting.
Several large budget films are being shot in Louisiana this summer such as Fantastic Four, Terminator 5, Pitch Perfect 2 and a new Jurassic Park movie as Hollywood South continues to boom.
More
hollywood south, chris stelly, louisiana entertainment
---