Posted on 11/30/2017 2:54:00 AM.
The Governor's Office is hosting a series of human trafficking summits and one of them is today in Alexandria. The goal is to highlight information regarding existing services, protocols and community response to human trafficking victims. Director of the Governor's Children's Cabinet Dr. Dana Hunter says they want to make sure different local and state agencies have the resources to tackle this problem.
More
Governor's Children's Cabinet, Dana Hunter, human trafficking
---
Posted on 4/19/2017 11:19:00 AM.
Six people have been arrested in Bossier City for human trafficking as a result of an undercover prostitution operation. Bossier Sheriff's Office Spokesperson Lt. Bill Davis says nine people, including four females, traveled in from Little Rock in the back of a U-Haul. Davis says a local man allowed his apartment to be rented out for prostitution.
Bill Davis, Human Trafficking, Little Rock, Bossier City
---
Posted on 1/31/2017 12:12:00 PM.
Michelle Southern reporting.
Case data has recently been released on the number of human trafficking reports received in Louisiana in 2016 and it shows a significant increase. According to the National Human Trafficking Hotline, 104 cases of human trafficking were called in last year, compared to 75 in 2015.
human trafficking, national human trafficking hotline, mike edmonson, state police
---
Posted on 1/19/2017 4:15:00 AM.
During his trip to Italy, Governor John Bel Edwards met with Pope Francis, who blessed the state's project to support human trafficking victims. Edwards told Vatican Radio that Louisiana is a hotbed for sex trafficking along I-10. He says a big component of the project is retraining police not to treat sex trafficking victims like prostitutes.
More
John Bel Edwards, Pope Francis, human trafficking
---
Posted on 1/13/2017 12:13:00 PM.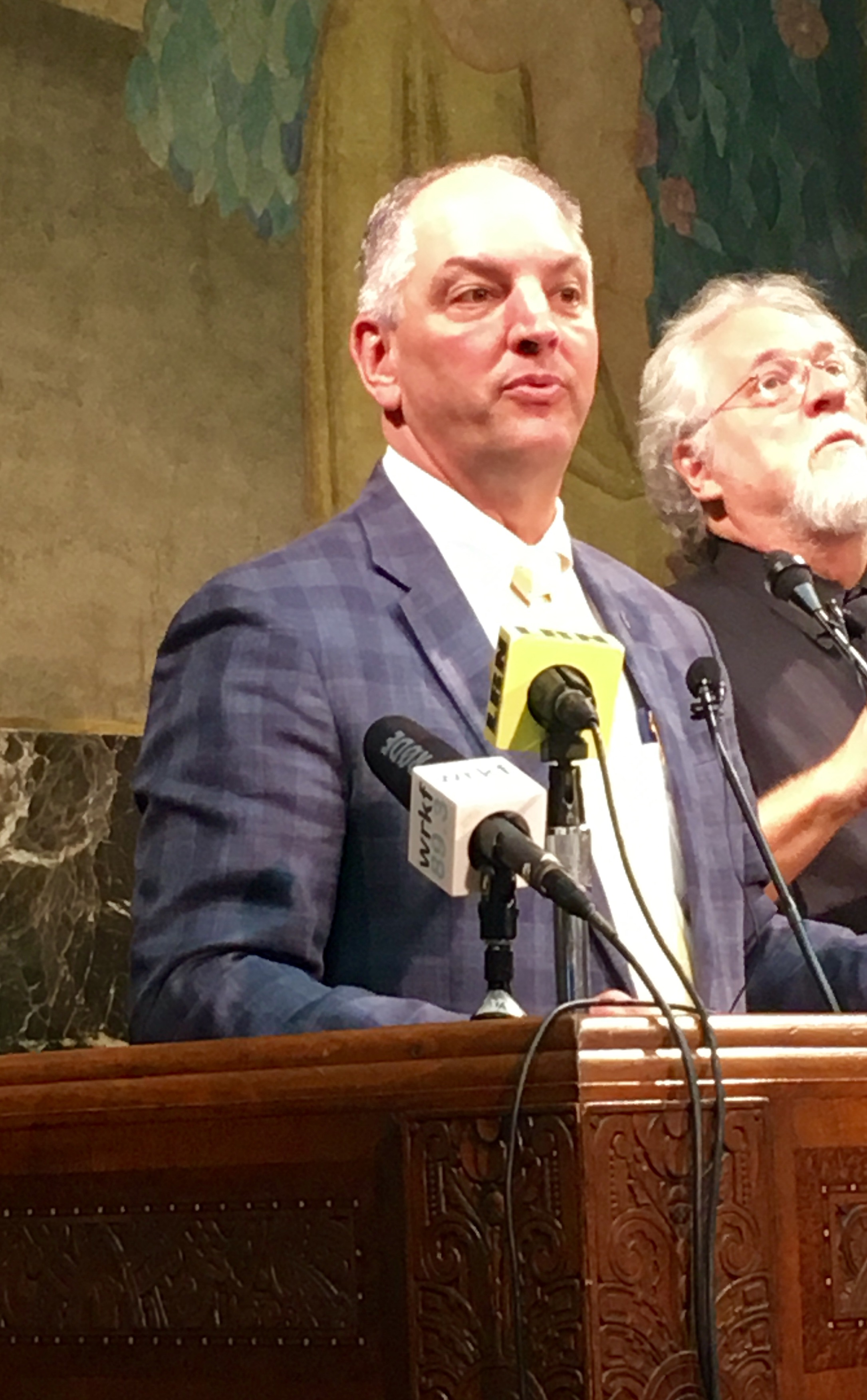 Governor John Bel Edwards will be in Rome, Italy for the next few days to discuss ways to fight human trafficking with the Hospitaler Sisters of Mercy. Edwards says the Houston to New Orleans corridor has one of the worst trafficking problems in the country and we must put an end to this. He says the sisters plan to open the Metanoia House, a Louisiana shelter for young victims of sex trade.
More
human trafficking, Governor John Bel Edwards, Hospitaler Sisters of Mercy
---
Posted on 11/29/2016 5:02:00 AM.
Louisiana ranks number one in the nation for the best anti-trafficking laws, according to the nonprofit organization Shared Hope International. Franklinton Senator Beth Mizell, who serves on the state's Human Trafficking Study Commission, says while this is a step in the right direction, more needs to be done to help the victims.
More
Beth Mizell, human trafficking, Shared Hope International
---
Posted on 5/24/2016 6:01:00 AM.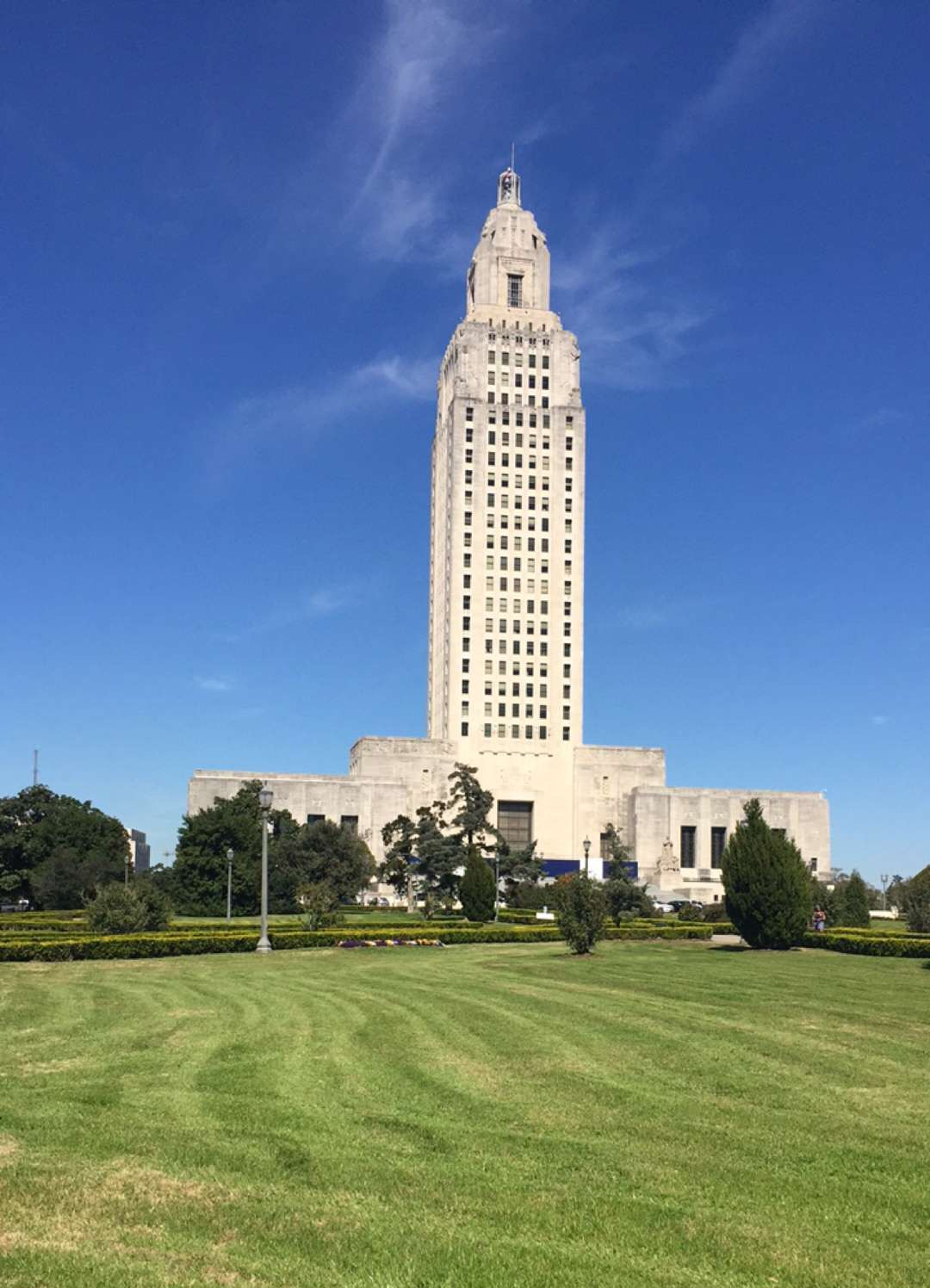 The bill that increases the minimum age for strippers to 21-years-old heads to Governor John Bel Edwards' desk to be signed into law after the Senate gave final approval. Lake Charles Sen. Ronnie Johns, says he's authored the bill as a way to combat human trafficking and he's been working with the Department of Children and Family Services on this issue.
More
strippers, Kenny Havard, Ronnie Johns, human trafficking, Nancy Landry
---
Posted on 5/19/2016 12:49:00 PM.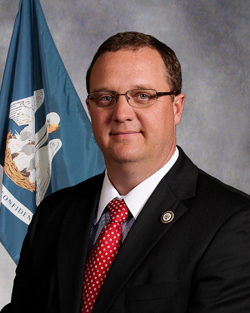 Michelle Southern reporting.
More lawmakers and even the governor are still talking about the stripper age/weight requirement "joke" amendment. The proposed change was added on the House floor to a human trafficking bill stating strippers should be no younger than 21, but Jackson Representative Kenny Havard ending up withdrawing.
kenny havard, john bel edwards, strippers, karen peterson, human trafficking
---
Posted on 9/10/2015 12:20:00 PM.
The Rapides Parish Sheriff's Office has arrested a 55-year-old man in Alexandria on human trafficking charges after receiving a complaint in reference to alleged child abuse. Spokesperson Lt. Tommy Carnline says officers continued their investigation and discovered additional allegations.
More
human trafficking, Rapides Parish Sheriff's Office, Tommy Carnline, Bobby Augustine
---
Posted on 7/21/2015 2:45:00 AM.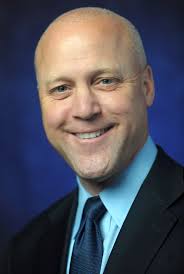 New Orleans Mayor Mitch Landrieu travels to the Vatican with other mayors, governors, and UN Representatives to meet with Pope Francis to discuss global issues. Topics will range from climate change, human trafficking, and sustainable development. Political Analyst Clancy Dubos says this is part of the Pope's effort to engage and motivate political and community leaders around the world.
More
Mitch Landrieu, Vatican, Clancy Dubos, Pope Francis, climate change, human trafficking, sustainable development
---
Next Entry