Posted on 12/1/2017 3:00:00 AM.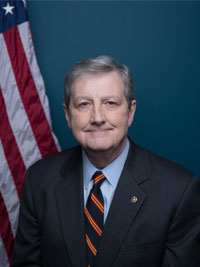 Members of Congress are debating on the future of the National Flood Insurance Program. It expires on December 8th. Most expect the deadline to come and go without a long term plan in place. U.S. Senator John Kennedy says Congress needs to make sure they don't price the premiums so high that it becomes unaffordable
.
National Flood Insurance Program, Senator John Kennedy, Hurricanes, flooding
---
Posted on 8/9/2017 12:25:00 PM.
NOAA has increased its projected total of named storms for this hurricane season. In May, government forecasters predicted 11 to 17 named storms, now they believe we'll see anywhere from 14 to 19 storms. NOAA lead hurricane season forecaster Gerry Bell.
NOAA, hurricanes, storms, Gerry Bell, Louisiana, forecast
---
Posted on 4/6/2017 1:04:00 PM.

The hurricane forecast team at Colorado State is calling for a slightly below-average 2017 Hurricane Season. They are predicting 11 named storms, four hurricanes, two of those major. Lead Researcher Dr. Phil Klotzbach says the primary reasons are the predicted development of an El Nino in the Pacific Ocean, which typically breaks up storms in the Atlantic.
Colorado State University, Phil Klotzbach, hurricanes, atlantic hurricane season
---
Posted on 12/29/2014 3:27:00 AM.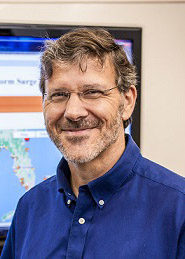 Michelle Southern reporting.
The 2014 year in weather will go down as the year of the polar vortex. State Climatologist Barry Keim says this large pocket of very cold air has been around for a while but it was really brought to life this year in Louisiana. He says this polar vortex produced four rounds of mixed precipitation here.
barry keim, state climatologist, weather, hurricanes, polar vortex
---