Posted on 2/18/2018 5:27:00 AM.
Many Americans are swimming in debt and getting in deeper than ever. One report suggests total household debt has risen to 13-trillion-dollars for 2017. Louisiana appears to be America's capital of past due debt, with almost half of residents of the Bayou State have debt that has gone into collections.
More
credit card debt, Dr. Jose Bautista, insurance
---
Posted on 12/1/2017 6:07:00 AM.
If you were affected by the August 2016 floods and feel you should've received more flood insurance money or uncovered additional damages, you have until December 31st to submit a proof of loss. State Insurance Commissioner Jim Donelon says the deadline was recently extended again to give victims a chance to get more.
More
NFIP, Jim Donelon, Insurance, Great Flood 2016
---
Posted on 8/31/2017 2:50:00 AM.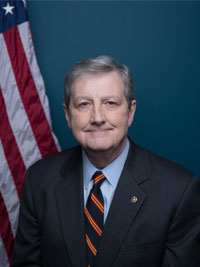 Congress will be tasked with reauthorizing the National Flood Insurance Program once lawmakers reconvene in September. This has become an even bigger priority as hundreds of thousands of homeowners cope with the flood waters left by Harvey.
More
John Kennedy, NFIP, flood, insurance,
---
Posted on 6/27/2017 9:38:00 AM.
The Republican Senate healthcare bill has the Edwards administration very concerned about the future of healthcare in Louisiana. State Health Secretary Dr. Rebekah Gee says if passed as is, the bill would result in up to 500,000 Louisianans losing their insurance.
More
Rebekah Gee, Gene Mills, healthcare, Obamacare, insurance
---
Posted on 4/12/2017 5:41:00 AM.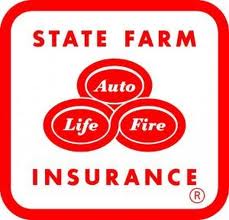 State Farm reports dog bite claims have increased 15 percent nationwide over the last year. Company spokesperson Kip Diggs says State Farm paid more than $121 million in dog bite claims last year. He says the cost of those claims is on the rise.
More
Kip Diggs, State Farm, dog bites, insurance
---
Posted on 10/11/2016 12:28:00 PM.
One in four Americans report having a medical condition worsen because of delaying emergency medical attention for fear of insurance gaps. That's according to a poll of more than 2,000 registered voters paid for by the American College of Emergency Physicians.
More
Dr. Jay Kaplan, ACEP, insurance
---
Posted on 1/29/2016 10:21:00 AM.
The deadline to enroll for health insurance through the Affordable Care Act is this Sunday. Healthcare-dot-gov CEO Kevin Counihan says over 200,000 Louisianians have already signed up for coverage through the federal insurance marketplace.
Affordable Care Act, insurance, open enrollment, Kevin Counihan
---
Posted on 12/10/2015 3:35:00 AM.
The first deadline for Louisiana residents to purchase health insurance for 2016 through the Affordable Care Act is approaching. Acting Administrator for the Centers for Medicare and Medicaid Services, Andy Slavitt, says time is running out if you want insurance that begins with the new year through the Health Insurance Marketplace.
Affordable Care Act, insurance, deadline, Andy Slavitt, Kevin Counihan
---
Posted on 8/12/2015 11:00:00 AM.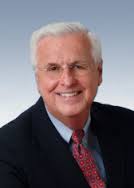 State Insurance Commissioner Jim Donelon says Louisiana's insurance market is much stronger and more competitive today than it was before Hurricanes Katrina and Rita. He says this resurgence is the result of many people working together to rebuild a market devastated ten years ago.
Louisiana, Insurance, Jim Donelon, Katrina, Rita
---
Posted on 6/24/2015 3:29:00 AM.
According to the consumer website nerdwallet, Louisianians pay the highest percentage of their annual salary for insurance in the country. Nerdwallet found that a Louisianian pays 7,300 dollars a year for homeowners, health, life and auto insurance. Researcher Jeffery Chu says that's about 18 percent of our median yearly earnings because of a couple of different aspects.
More
Nerdwallet, insurance, Jeffery Chu, auto insurance, homeowners insurance
---
Next Entry