Posted on 4/16/2018 12:35:00 PM.
A bill that would require 18-wheelers to be in the right lane while traveling on interstates through Baton Rouge from 4 to 7 PM on weekdays passed the House Transportation Committee. Baton Rouge Representative Steve Carter says he's trying to do something about the daily back-ups that happen in the capital city.
More
Baton Rouge, Interstate 10, Interstate 12, traffic, Steve Carter
---
Posted on 1/11/2018 11:32:00 AM.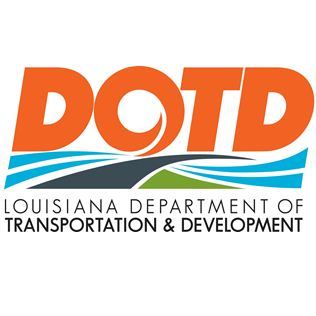 A major road construction project on I-10 will affect travelers between Baton Rouge and New Orleans. Groundbreaking ceremonies are this afternoon for the project which will expand an over six mile stretch from four to six lanes from south of Baton Rouge to Highway LA-73 near Prairieville. DOTD Secretary Shawn Wilson says this project won't be completed until sometime in 2020.
More
Interstate 10, New Orleans, Baton Rouge, Shawn Wilson
---
Posted on 3/17/2016 11:54:00 AM.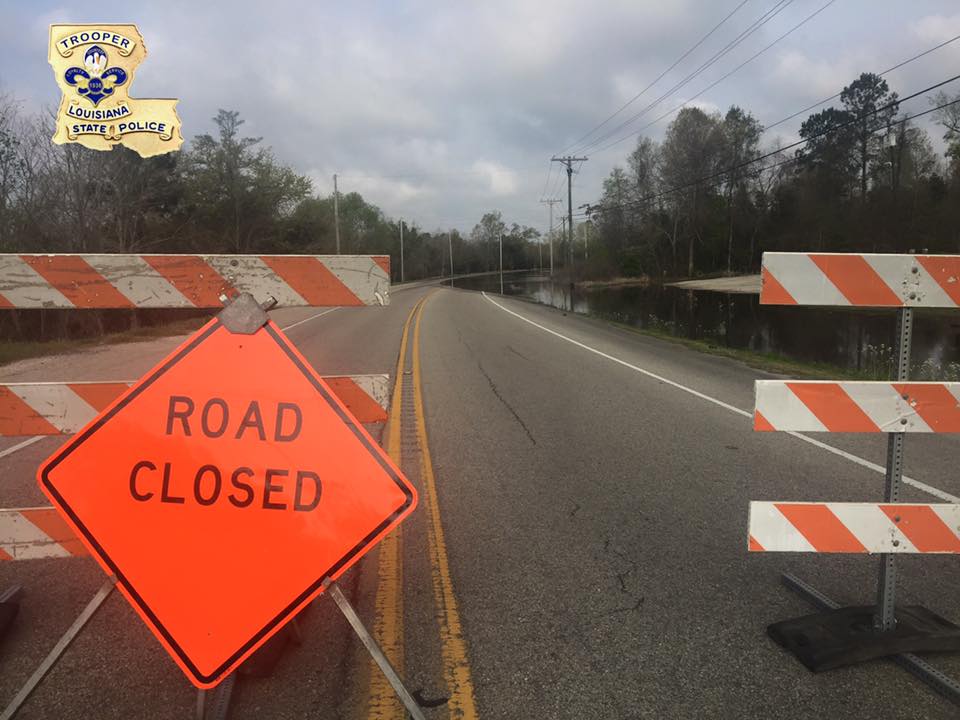 Due to flooding from the Sabine River, I-10 at the Louisiana/Texas state line is expected to remain closed for at least a of couple days. Sgt. James Anderson with State Police encourages motorists to plan an alternate route if headed to The Lone Star State.
(photo from State Police)
interstate 10, state police, james anderson, US 190, Texas, sabine river
---
Posted on 7/20/2015 3:31:00 AM.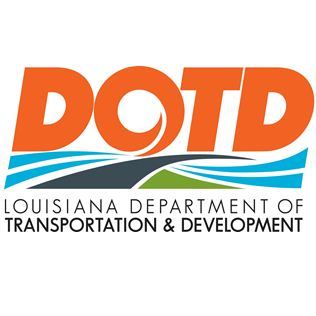 Starting today motorists traveling through the Baton Rouge area will have the opportunity to travel faster on I-10 and I-12. State Department of Transportation spokesperson Rodney Mallett says they're increasing the speed limit from 60 to 65 on I-10 from Essen to Siegen and on I-12 from Sherwood to Range.
Interstate 10, Interstate 12, DOTD, Baton Rouge, Geaux Wider Program, Rodney Mallett
---
Posted on 10/31/2013 5:51:00 PM.
The Department of Transportation warns motorists it will close eastbound lanes of I-10 in Jefferson Davis Parish for four days - starting early Saturday morning. DOTD spokeswoman Diedra Druilhet says all eastbound traffic will be forced off at Exit 44 at Kinder, while workers repair a section of the overpass roadway.
DOTD, Interstate 10, road work
---
Posted on 8/28/2013 3:36:00 PM.
State Police and local lawmen will team up for beefed up patrols along Interstate 10 thorugh the Labor Day Weekend, in an effort to decrease accidents, injuries and fatalities. LSP Colonel Mike Edmonson says Operation Safe Corridor is a cooperative effort of eight states along I-10.
State Police, Mike Edmonson, Interstate 10, public safety
---
Posted on 6/18/2013 1:18:00 PM.
After four years of work, the Interstate 10 widening project between Siegen Lane and Highland Road in Baton Rouge is now complete. The $60-million dollar project adds an additional lane in each direction on the heavily traveled corridor.

Interstate 10, Widening, Baton Rouge, DOTD, Construction
---