Posted on 6/22/2017 1:03:00 PM.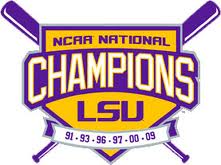 LSU advances in the College World Series following the win against Florida State last night, and now the Tigers must beat No. 1 Oregon State twice in Omaha to make the finals. LSU fell to The Beavers in embarrassing fashion on Monday, but Tiger Rag Associate Editor James Moran says Friday's contest will be a whole new ballgame with ace Alex Lange on the mound.
lsu baseball, oregon state, tiger rag, james moran.
---