Posted on 9/22/2017 2:18:00 PM.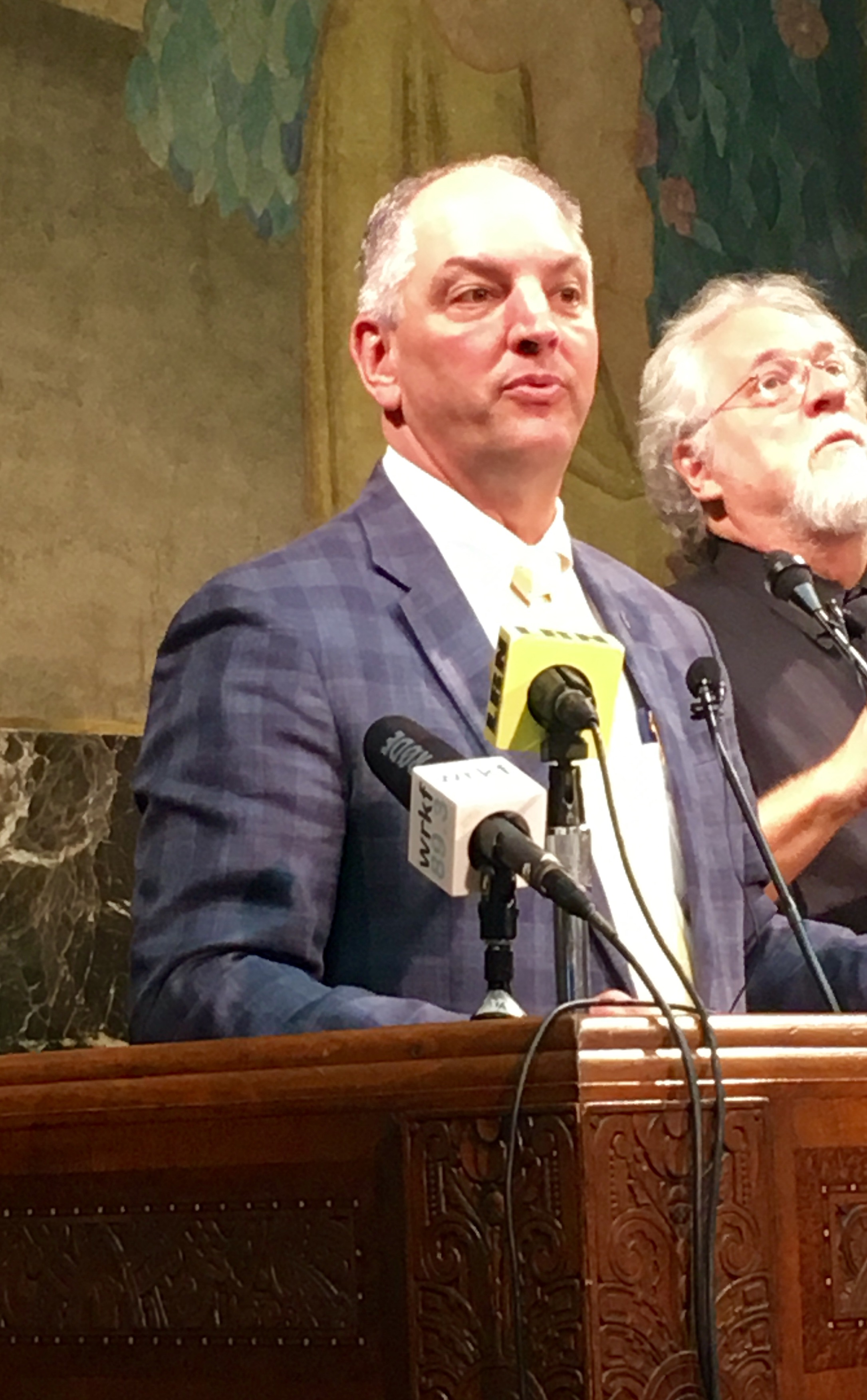 In response to last week's death of 18-year-old Maxwell Gruver, the LSU fraternity pledge, who died in a suspected hazing incident involving alcohol, Governor John Bel Edwards is requesting universities review their hazing policies. Edwards does not want to see another student die as a result of hazing.
"Louisiana has moved a long way over the last number of years in instituting policies and practices to guard against this, but it did happen, so we have to redouble our efforts," Edwards said.
John Bel Edwards, hazing policy, universities, Maxwell Gruver
---
Posted on 9/22/2017 3:20:00 AM.
By Jeff Palerm
o
Governor John Bel Edwards and First Lady Donna Edwards encourages schools to participate in the school breakfast challenge to help reduce childhood hunger. Donna Edwards says schools that take action and make sure kids eat breakfast can win up to one-thousand dollars in cash and other great prizes.
John Bel Edwards, school breakfast challenge, Donna Edwards
---
Posted on 9/21/2017 9:27:00 AM.
Good budget news for the state has been hard to find, but we finally found some. Governor John Bel Edwards says the state ended up with a 143-million dollar surplus for the fiscal year that ended June 30th. Edwards says it's a sign Louisiana's economy is improving.
"We've been disciplined, we've worked extremely hard, and so the revenue is finally exceeding slightly the revenue forecasts," Edwards said.
John Bel Edwards, surplus, revenue, Louisiana economy
---
Posted on 9/20/2017 4:12:00 AM.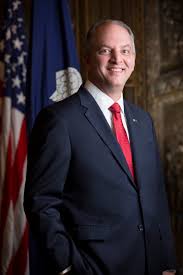 Governor John Bel Edwards released an email poll asking if Louisiana residents support raising the minimum wage. ULM Political Science Professor Dr. Joshua Stockley says this survey is more about fundraising, as many of his supporters already want to increase the state's minimum wage, which is $7.25.
More
John Bel Edwards, minimum wage, Joshua Stockley
---
Posted on 9/15/2017 11:34:00 AM.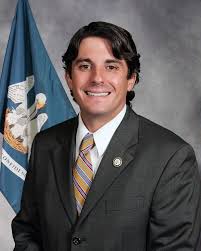 House Appropriations Chairman Cameron Henry says get ready to hear scare tactics coming from the governor's office. In a video posted to his Facebook page, the Republican from Metairie says he expects Governor Edwards to start threatening cuts to important programs like TOPS.
More
Cameron Henry, John Bel Edwards, budget, scare tactics
---
Posted on 9/6/2017 12:30:00 PM.

In the wake of devastating storms with more on the way, Governor John Bel Edwards hopes to change the way disaster grants are awarded to impacted homeowners. Richard Carbo with the governor's office says SBA loans are the only funding available immediately after a disaster, but they may not be the best option.
More
Richard Carbo, John Bel Edwards, FEMA, Restore Louisiana
---
Posted on 8/31/2017 2:50:00 PM.
Michelle Southern reporting.
Governor John Bel Edwards said today that 1,120 people sheltered in Louisiana last night due to displacement from Harvey, and 876 were Texans. He says currently there are a thousand Louisiana national guardsmen who are assisting in search and rescue operations.
john bel edwards, harvey, texas, irma
---
Posted on 8/30/2017 2:58:00 AM.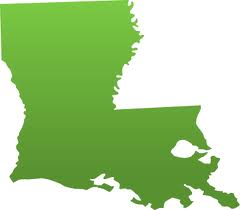 Cameron Parish is bracing for impact as Tropical Storm Harvey makes a second landfall and treks north through the state. Office of Emergency Preparedness Director Danny Lavergne says the biggest threat from the storm will be the water, as the parish received about 30 inches of rain in just the last two days.
More
Danny Lavergne, John Bel Edwards, Harvey, tropical storm
---
Posted on 8/29/2017 2:09:00 PM.
Hundreds of Louisiana volunteers, who make up the Cajun Navy, are assisting first responders conduct search and rescue efforts in Texas. Governor John Bel Edwards says the state is working with the Cajun Navy to coordinate efforts. He says they are not regulating the volunteer citizens, but want to ensure rescuers are organized with Texas authorities.
More
Cajun Navy, John Bel Edwards, Harvey, rescue
---
Posted on 8/22/2017 3:35:00 AM.
Today Governor John Bel Edwards is slated to meet with new FEMA Administrator Brock Long. The governor's communications director Richard Carbo says Edwards would like to discuss how local, state, and federal authorities can partner to prepare the city of New Orleans for another devastating flood.
More
Richard Carbo, John Bel Edwards, Brock Long, FEMA, flood
---
Next Entry