Posted on 7/26/2017 1:42:00 PM.
Two Shreveport juveniles have been charged in back to back store burglaries. Cpl. Marcus Hines with Shreveport Police says the first robbery occurred on Tuesday at a Boost Mobile store. He says officers responded to the call after 10 p.m.
More
Marcus Hines, Shreveport Police, burglary, juveniles
---
Posted on 6/8/2017 4:39:00 PM.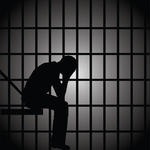 Murderers convicted as juveniles will be eligible for parole after 25 years, as a bill by Baton Rouge Senator Dan Claitor wins final passage. Albany Representative Sherman Mack chairs the Criminal Justice Committee and pushed for 30 years instead of 25 because he says that's what the families of the victims want.
More
Dan Claitor, Sherman Mack, Gary Carter, John Stefanski, juveniles, parole
---
Posted on 4/27/2017 10:50:00 AM.
A bill to provide parole eligibility for juveniles convicted of murder has been approved by the state Senate. Baton Rouge Senator Dan Claitor says his proposal would bring Louisiana in line with a 2012 Supreme Court decision that prohibits juvenile offenders from receiving life sentences without parole. The measure would provide parole eligibility after 25 years for juveniles who received life sentences after June 25, 2012.
More
Dan Claitor, Danny Martiny, parole eligibility, juveniles, Supreme Court
---
Posted on 4/6/2016 3:11:00 AM.
A rally in support of legislation to have 17-year-olds charged as juveniles rather than adults takes place on the State Capitol steps today. Meg Garvey with the Youth Justice Coalition says Louisiana is one of only 9 states that routinely prosecutes 17-year-olds as adults… with a law like this.
More
juveniles, Meg Garvey, Youth Justice Coalition, teenagers
---