Posted on 10/29/2018 2:00:00 AM.
Parents of a Benton Elementary School nine-year-old student who say their child was abused by alleged serial predator and teacher "Perry" Norcross have filed a lawsuit against the Bossier Parish School System alleging negligence. Legal Analyst Tim Meche says if evidence surfaces that the school was warned about Norcross, they could be in trouble.
More
Benton Elementary, Aubrey Perry Norcross, Bossier Parish, Louisiana, 2018, child predator, sexual assault, lawsuit, Tim Meche
---
Posted on 2/9/2018 3:28:00 PM.
Attorney General Jeff Landry filed a lawsuit against the Corps of Engineers alleging that the Corps expanded the Intracoastal Waterway in Vermillion Parish beyond the borders set in a 1920s agreement. Landry says the Corps has increased the size of the waterway far past what the state imagined, which the AG says has contributed to the decline of Louisiana's coastline.
Louisiana Attorney General, Jeff Landry, lawsuit, Army Corps of Engineers
---
Posted on 6/27/2017 12:07:00 PM.
Lawyers representing Alton Sterling's children have filed a wrongful death lawsuit against Baton Rouge, it's police department and police chief and the two white police officers who were involved in last summer's fatal shooting of the black man. Attorney Chris Stewart says a culture of racial bias among Baton Rouge cops fueled the shooting.
Alton Sterling, lawsuit, racist behavior, Baton Rouge Police Department, Chris Stewart, Michael Adams
---
Posted on 4/11/2017 3:08:00 PM.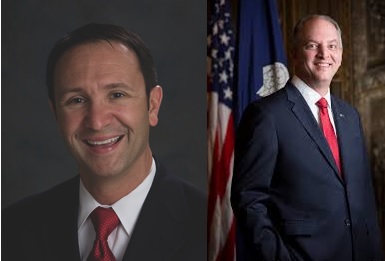 The feud continues between the governor and the attorney general as Jeff Landry has once again filed suit against John Bel Edwards. The lawsuit states the governor's office doesn't have the right to withhold $4 million in operational funds from his agency.
More
John Bel Edwards, Jeff Landry, lawsuit
---
Posted on 2/6/2017 1:12:00 PM.
A class action lawsuit has been filed in Baton Rouge against Governor John Bel Edwards and the public defenders board accusing the state for failing to adequately fund the Louisiana's public defender system.
Lisa Graybill, Mark Cunningham, John Bel Edwards, lawsuit
---
Posted on 9/30/2016 2:37:00 PM.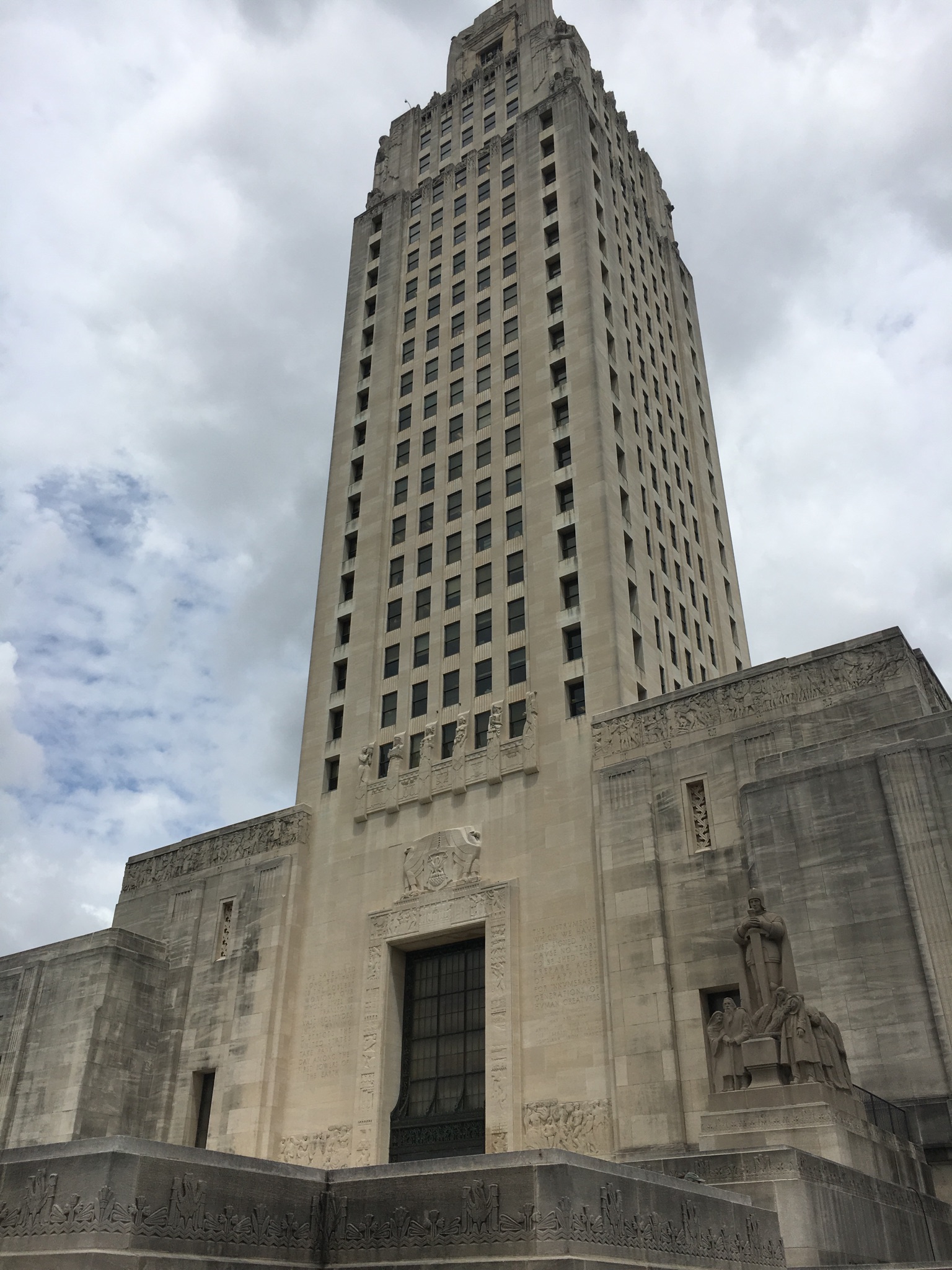 Democratic Governor John Bel Edwards files a lawsuit against Republican Attorney General Jeff Landry for blocking state contracts that contains clauses preventing LGBT discrimination. Edwards says Landry is over stepping his constitutional powers.
"It is not his place in the framework of our government to replace my priorities with his own," Edwards said.
John Bel Edwards, lawsuit, non-discrimination clause, LGBT, Jeff landry, contracts
---
Posted on 9/27/2016 11:14:00 AM.
Three strippers are suing the state over the new law that requires dancers in clubs to be at least 21-years-old. Legal analyst Tim Meche doesn't think the suit will be successful because challenges to the federal drinking age requirement were struck down.
More
Tim Meche, strippers, lawsuit
---
Posted on 3/28/2016 12:05:00 PM.
Republican presidential front-runner Donald Trump has tweeted out that a lawsuit is coming over the possibility he could receive fewer delegates from Louisiana than Senator Ted Cruz, even though Trump won the Louisiana Presidential Primary. State republican party executive director Jason Dore says they've followed the rules when it comes to allocating the delegates.
Donald Trump, lawsuit, delegates, Jason Dore, Louisiana Republican Party
---
Posted on 1/21/2016 11:48:00 AM.
The LSU Professor who was fired for allegedly creating a hostile learning environment held a press conference today to announce she's suing the university. Teresa Buchanan says she was wrongfully fired for expressing academic freedom. She says it's a professor's job to stimulate students thinking and to get them to question assumptions.
More
LSU, lawsuit, Teresa Buchanan, sexual harassment, Ernie Ballard
---
Posted on 1/14/2016 12:37:00 PM.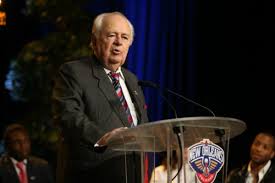 New Orleans Saints and Pelicans owner Tom Benson has been ordered by a Texas judge to give a deposition in the court battle over the family trust. Thus far, Benson has refused to personally participate in any of the proceedings.
Tom Benson, lawsuit, Tim Meche, New Orleans Saints, New Orleans Pelicans, family trust
---
Next Entry