Posted on 5/22/2018 2:24:00 PM.
The sixth special session since Governor John Bel Edwards took office is underway. Edwards opened the session on the University of Louisiana at Lafayette campus, as public colleges are at risk of budget cuts unless legislators approve 648-million dollars in taxes. Edwards hopes the legislature can come together on a plan.
Governor John Bel Edwards, budget crisis, UL Lafayette, special session, legislation
---
Posted on 5/20/2018 4:52:00 AM.
The latest school shooting, this time at Santa Fe High School, has reignited the conversation around gun regulations. In response to the Parkland massacre, several bills were introduced in Louisiana that targeted firearms, but all were struck down. New Orleans Senator Troy Carter, who introduced several gun bills this year, says he hopes the legislature will come around on gun control.
More
Louisiana, gun control, legislation, Troy Carter
---
Posted on 5/17/2018 1:34:00 PM.
The House has sent a 28-billion dollar budget to Governor John Bel Edwards, that fully funds healthcare, but slashes higher ed, funding for state agencies, and cuts TOPS by 30%. But it's likely the governor will not sign the spending plan of the cuts just mentioned.
House Appropriations Chairman Cameron Henry says the budget they approved identifies what programs need to be funded with revenue raised in a special session.
Budget, Governor John Bel Edwards, legislation, Robert Johnson, Cameron Henry
---
Posted on 5/17/2018 1:18:00 PM.
Three anti-hazing bills are on their way to the governor's desk following last fall's death of LSU freshman Max Gruver. The house voted 88 to 1 in favor of final passage of house bill 78 otherwise known as the Max Gruver Act. East Baton Rouge Parish District Attorney Hillar Moore testified in favor of the measure to give the current laws more teeth.
Max Gruver, hazing, legislation, Hillar Moore
---
Posted on 5/17/2018 10:27:00 AM.
Riverboat casinos were thrown a lifeline this week as legislation was passed that would allow the water based facilities to expand onto land. That has Boyd Gaming CEO Keith Smith, who owns Treasure Chest, Sam's Town, and Amelia Belle, pretty excited. He says this could lead more investment in Louisiana facilities.
Riverboat casino, legislation, Keith Smith
---
Posted on 5/3/2018 5:05:00 AM.
Two bills that would expand access to medical marijuana are close to being put into law after moving through the full House, and now being passed by a Senate committee. One bill would allow some children with autism, if prescribed, access to the treatment. The bill's sponsor, Harvey Representative Rodney Lyons, says he was moved by an appeal from his constituents.
More
medical marijuana, legislation, autism, PTSD, Rodney Lyons
---
Posted on 5/3/2018 4:20:00 AM.
A bill that would allow students to wear bulletproof backpacks in public schools is set for final passage after clearing the House Education Committee. The legislation, inspired by the Parkland, Florida Shooting, received unanimous support. West Monroe Republican Mike Walsworth says something needs to be done about the lack of safety for school children.
More
Mike Walsworth, bulletproof, backpack, legislation
---
Posted on 5/2/2018 12:41:00 PM.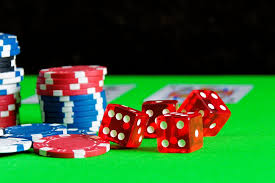 A bill allowing riverboat casinos to build on land from current water bound facilities cleared a House committee 10-4, one of the few gaming related bills to gain traction this session. The bill came under fire from gambling critics for being a de facto expansion of casino services, but bill sponsor Lake Charles Senator Ronnie Johns says that's not the case.
More
riverboat casino, legislation, Ronnie Johns, Gene Mills
---
Posted on 4/27/2018 6:40:00 AM.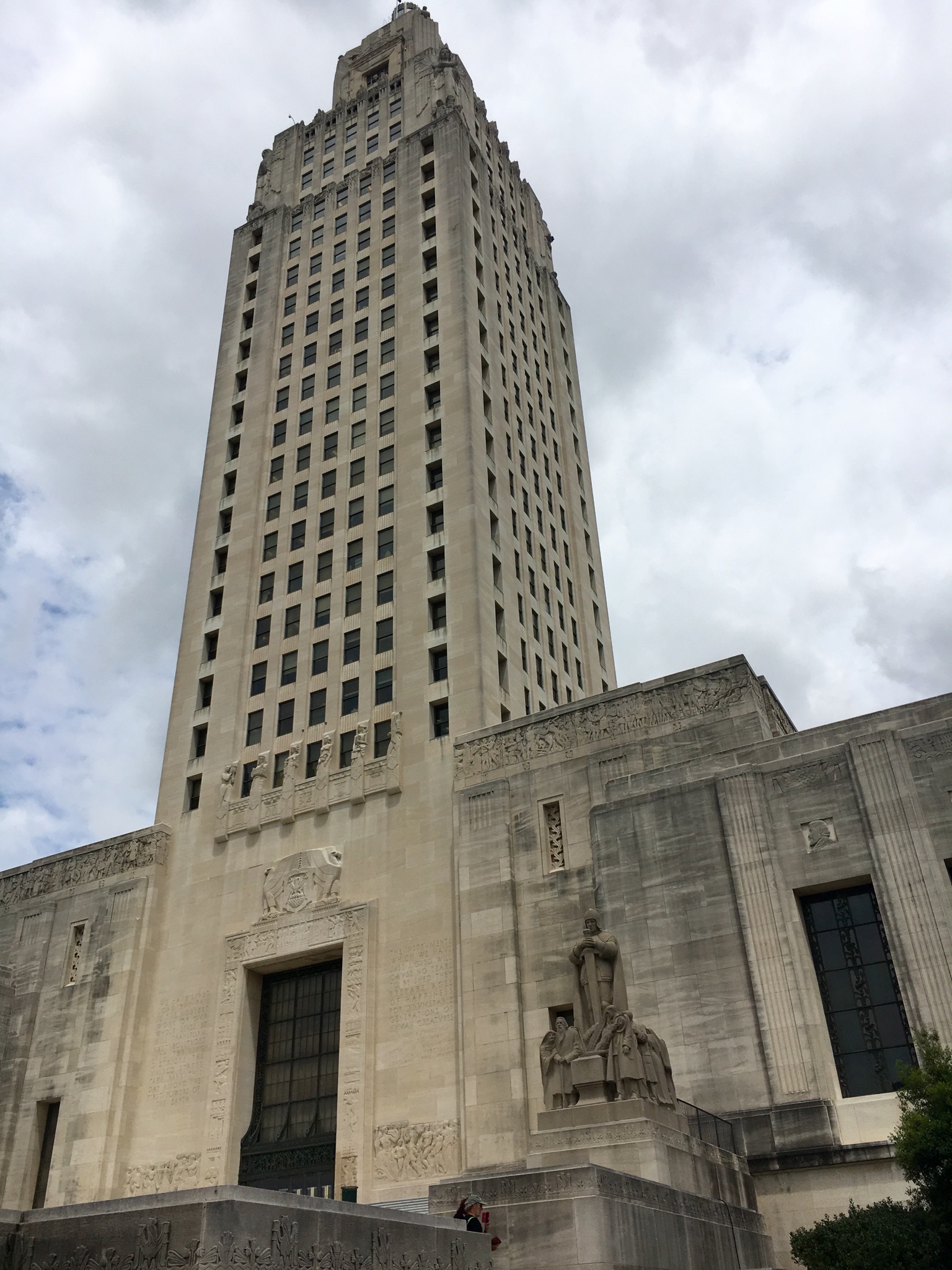 A bill to allow foster kids to stay in the system until they turn 21, or graduate high school, which ever happens first, cleared a House committee. Currently, foster kids are forced out of the foster care program when they turn 18, regardless of their high school degree progress. Louisiana Budget Project Coordinator Dylan Waguespack says hundreds of kids are effected every year.
More
foster care, legislation, Ryan Gatti, Dylan Waguespack
---
Posted on 4/27/2018 5:35:00 AM.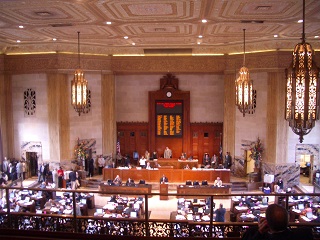 Concealed carry permit holders could bring a gun into a school or university building under legislation heading to the House floor. The controversial measure cleared the House Criminal Justice Committee on a narrow 9-8 vote. Erath Representative Blake Miguez says his legislation doesn't arm teachers, just visitors who have a concealed handgun permit.
Concealed carry permit, guns in schools, legislation, Blake Miguez
---
Next Entry