Posted on 2/13/2018 9:28:00 PM.
Three men are in custody after the body of 19-year-old Emily Rodgers was found in a wooded area of Catfish Landing Road in Maurepas. Sheriff Jason Ard says his detectives believe 35-year-old John Cowart murdered Rodgers.
Emily Rodgers, Justin Scivique, Derek Williford, Maurepas, Jason Ard, Livingston
---
Posted on 2/13/2017 7:03:00 AM.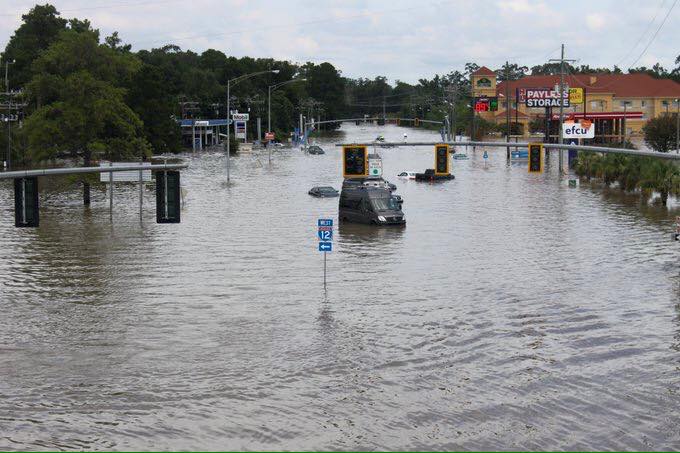 Michelle Southern reporting.
6 months ago, the worst disaster to strike the United States in over 4 years hit Louisiana; "The Great Flood of 2016." So where do things stand now? In Livingston Parish, approximately 80% of residential and commercial structures were damaged by flooding.
the great flood, layton ricks, david alexander, ken ritter, livingston, ascension, st. amant, youngsville, acadiana
---
Posted on 8/15/2016 11:21:00 AM.
Four parishes have been declared a federal disaster area as a result of the historic flooding. The four parishes are Tangipahoa, St. Helena, East Baton Rouge and Livingston. The declaration allows for storm victims to receive federal assistance. Gerard Stoler with FEMA says they plan to set up recovery centers in these parishes to help individuals get federal aid.
More
FEMA, federal disaster, Tangipahoa, St. Helena, East Baton Rouge, Livingston
---
Posted on 4/8/2016 1:14:00 AM.
The Ponchatoula Strawberry Festival begins today but it wasn't a great year for strawberries, because of the massive flooding in Tangipahoa and Livingston Parishes last month. Strawberry farmer Eric Morrow says 90% of his crop was damaged and he won't have much to show for this year's harvest.
More
strawberry, Ponchatoula Strawberry Festival, Tangipahoa, Livingston, flooding, rain, Eric Morrow
---
Posted on 7/15/2015 2:13:00 AM.
Livingston Sen. Dale Erdey is asking the Department of Transportation to check the feasibility of turning the inside shoulder of I-12 into a travel lane between Baton Rouge and Walker. The proposal would make the 15 mile corridor grow from six to eight lanes between the I-10/12 split and Walker. Erdey believes this would be a huge help.
dale erdey, department of transportation, livingston, walker, baton rouge, I-12, I-10
---
Posted on 7/24/2013 7:47:00 AM.
Police in the Livingston Parish town of Walker are investigating a horrible Tuesday night accident that killed one woman and left her husband fighting for his life. Captain John Sharp says around 11pm, a pickup truck towing a disabled vehicle pulled onto I-12 westbound from the shoulder into the path of an 18 wheeler forcing it to swerve.
More
livingston, walker police department, barr
---