Posted on 9/4/2018 1:21:00 PM.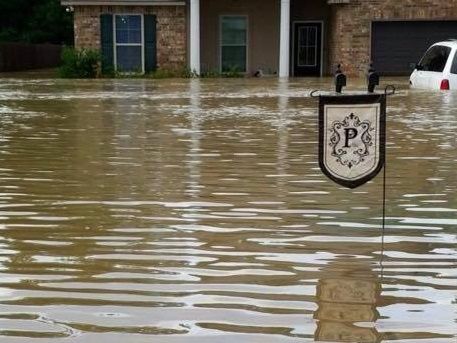 A contractor accused of ripping off customers across five parishes after the 2016 flood receives a four-year prison sentence and is forced to repay 84-thousand dollars to 11 Livingston Parish victims. 41-year-old Matthew Morris was indicted on 51 counts, but ended up pleading guilty to only one.
More
2016 floods, fraud, contractor, Matthew Morris, Tim Meche, Louisiana, Livingston Parish, 2018
---
Posted on 7/24/2018 2:52:00 PM.
Eight people are under arrest in relation to a dismembered male body discovered in the woods outside of Walker. Authorities have identified the remains as 26-year-old Michael Neufeld of Donaldsonville. He was last seen by family members on July 2nd. Sheriff Jason Ard says they are still trying to establish an exact motive.
More
Sheriff Jason Ard, Livingston Parish
---
Posted on 5/9/2018 11:28:00 AM.
Livingston Parish Sheriff Jason Ard is re-opening the case in the disappearance of Barbara Blount. The then 58 year old went missing in the middle of the day on Friday May 2nd, 2008 and has never been seen again. Back then a dozen or so volunteers combed the woods surrounding her house in Holden, Ard says it's time to stir the pot again.
More
Sheriff Jason Ard, Livingston Parish, Barbara Blount, missing person, cold case
---
Posted on 3/29/2018 6:00:00 PM.
A Walker High Senior who says he's being threatened with expulsion over the length of his hair has taken to social media to fight back against the school. Jeremy McLain is nearing his goal of 17,000 signatures on a petition to overturn the Livingston Parish School Board regulation on hair length. McLain says Assistant Principal Tim Rodgers threatened to have him thrown out of school for not following the policy.
More
Walker, Livingston Parish, schools, hair, Jeremy McLain
---
Posted on 3/6/2018 2:11:00 PM.
A strange case in Livingston Parish has resulted in the arrest of 27-year-old Denham man Chad Horsley. Horsley is accused of targeting a Muslim owned convenience store while impersonating an East Baton Rouge Officer, and causing thousands of dollars of damage. Sherriff Jason Ard says before trashing the Best Stop, he accused the owner of engaging in illegal activities.
More
Livingston Parish, hate crime, Jason Ard, Chad Horsley
---
Posted on 2/1/2018 12:37:00 PM.
A Denham Springs woman, who is the sister of CNN anchor Don Lemon, drowned in a pond. 58-year-old L'tanya Grimes died Wednesday night in the Livingston Trace subdivision. Livingston Parish Sheriff Jason Ard says someone saw her fishing one minute and then she was gone
.
Livingston Parish, Don Lemon, Sheriff Jason Ard
---
Posted on 8/14/2017 12:43:00 PM.
Michelle Southern reporting.
US Department of Housing and Urban Development Secretary Ben Carson is touring Denham Springs today, one year after the majority of the city was under water in the August 2016 floods. He is slated to be with Mayor Gerard Landry who said on Talk Louisiana memories of the devastating event are something no resident in the Livingston Parish city will ever forget.
Denham Springs, Great Flood of 2017, Ben Carson, Gerard Landry, Livingston Parish
---
Posted on 2/7/2017 1:58:00 PM.
Officials in Livingston Parish say at least two tornadoes touched down in Killian today, damaging homes and injuring two people. Mark Harrell, director of the Livingston Parish Office of Homeland Security and Emergency Preparedness, says they know of several residences impacted.
(pictured: overturned car in the Watson area, from the Livingston Parish Sheriff's Office)
tornadoes, southeast louisiana, mayor mitch landrieu, new orleans east, livingston parish
---
Posted on 12/22/2016 2:05:00 PM.
The Livingston Parish Sheriff's Office is taking part in a multi-agency investigation to bust criminals accused of robbing people after the August floods. They say, so far, a dozen suspects have been tied to multiple crimes including the case of a stolen trailer.
livingston parish, crime, flood victims, august floods
---
Posted on 9/16/2016 10:24:00 AM.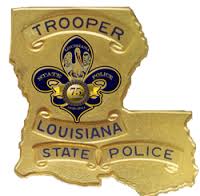 A Denham Springs man has died after hitting a horse in the road. State Trooper Bryan Lee says one of their troopers came upon the accident around 1 am.
More
Bryan Lee, LSP, Livingston Parish
---
Next Entry