Posted on 3/20/2018 11:02:00 AM.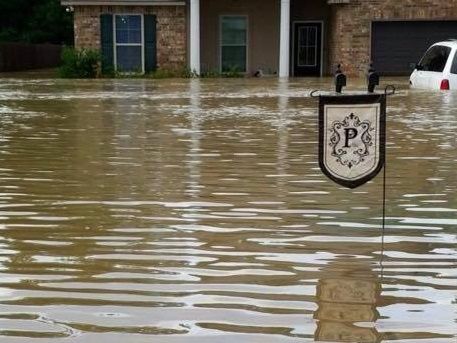 Recent flood victims can qualify for flood rebate dollars by re-filing your 2016 tax returns. Basically, if you lost more than $500 that wasn't covered by insurance or government grants you can now deduct the difference from your 2016 income tax return.

Brandon Lagarde is the tax director at Postlethwaite and Netterville in Baton Rouge.
Flood relief, tax returns, 2016, Louisiana, Brandon Lagarde
---
Posted on 3/19/2018 12:58:00 PM.

That new car in the neighbor's driveway probably has you thinking that their tax return came in, but if you've filed and are getting worried about where your money is, the Department of Revenue wants to remind you not to worry, it's on its way.
More
taxes, tax returns, Department of Revenue, Louisiana, Byron Henderson, money
---
Posted on 3/5/2018 7:01:00 PM.
Leaders from both sides are pointing fingers after the special session crashed and burned after 15 days of failed negotiations, leaving the state with no certain path to solving the one billion dollar fiscal cliff. GOP state representative Cameron Henry says Democratic Governor John Bel Edwards was unable to rally his side.
More
special session, Louisiana, budget, fiscal cliff, Cameron Henry, John Bel Edwards
---
Posted on 3/5/2018 6:07:00 PM.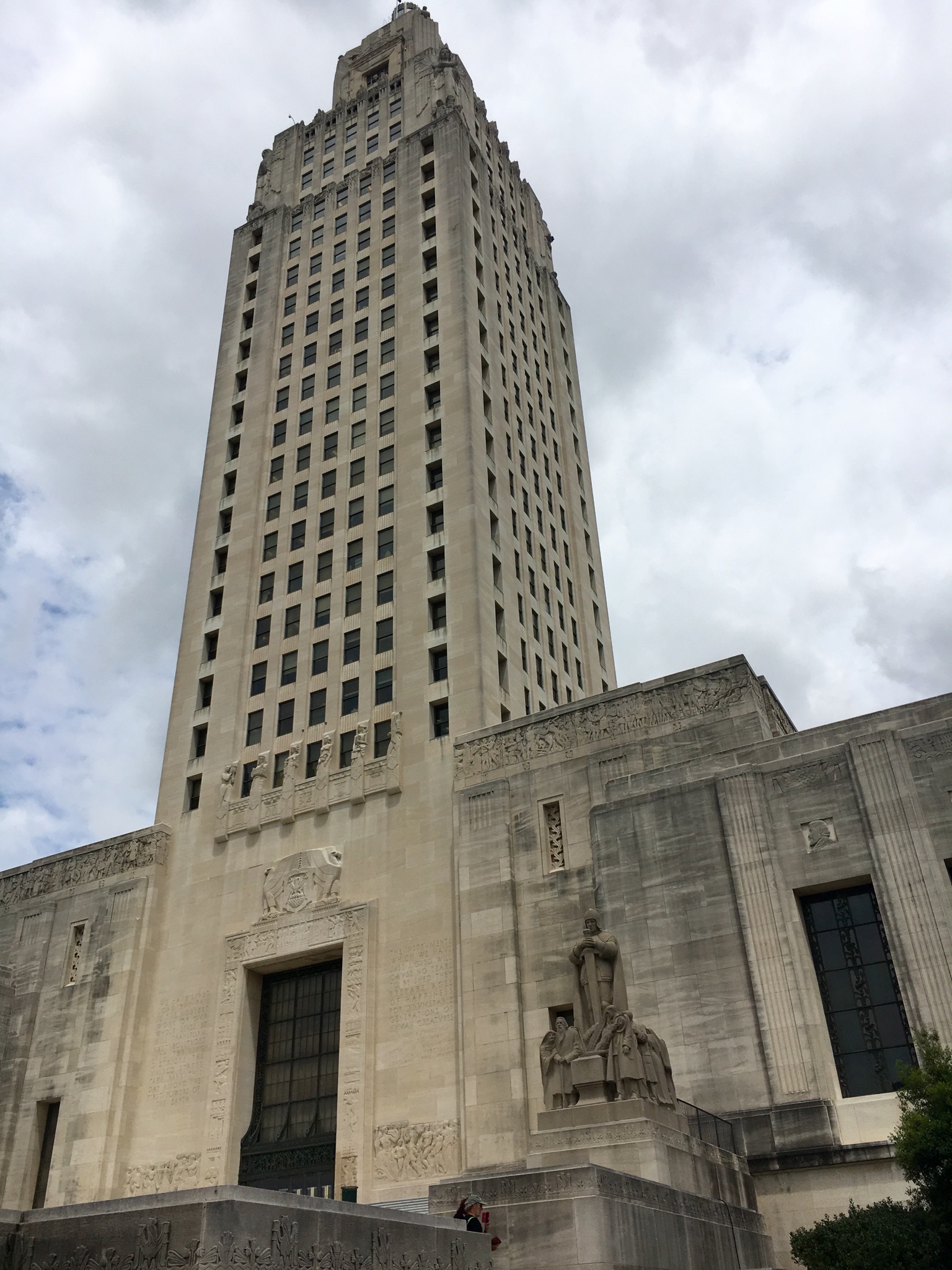 The state legislature went home after spending 15 days in a special session and failing to find an agreement on solving the one-billion dollar fiscal cliff. Political analyst Clancy Dubos says legislators spent a lot of taxpayer money for very little return.

"It costs the taxpayers between 750 and 900-thousand dollars for them to go up there and accomplish nothing."
special session, Louisiana, budget, fiscal cliff, Clancy DuBos
---
Posted on 3/5/2018 1:16:00 PM.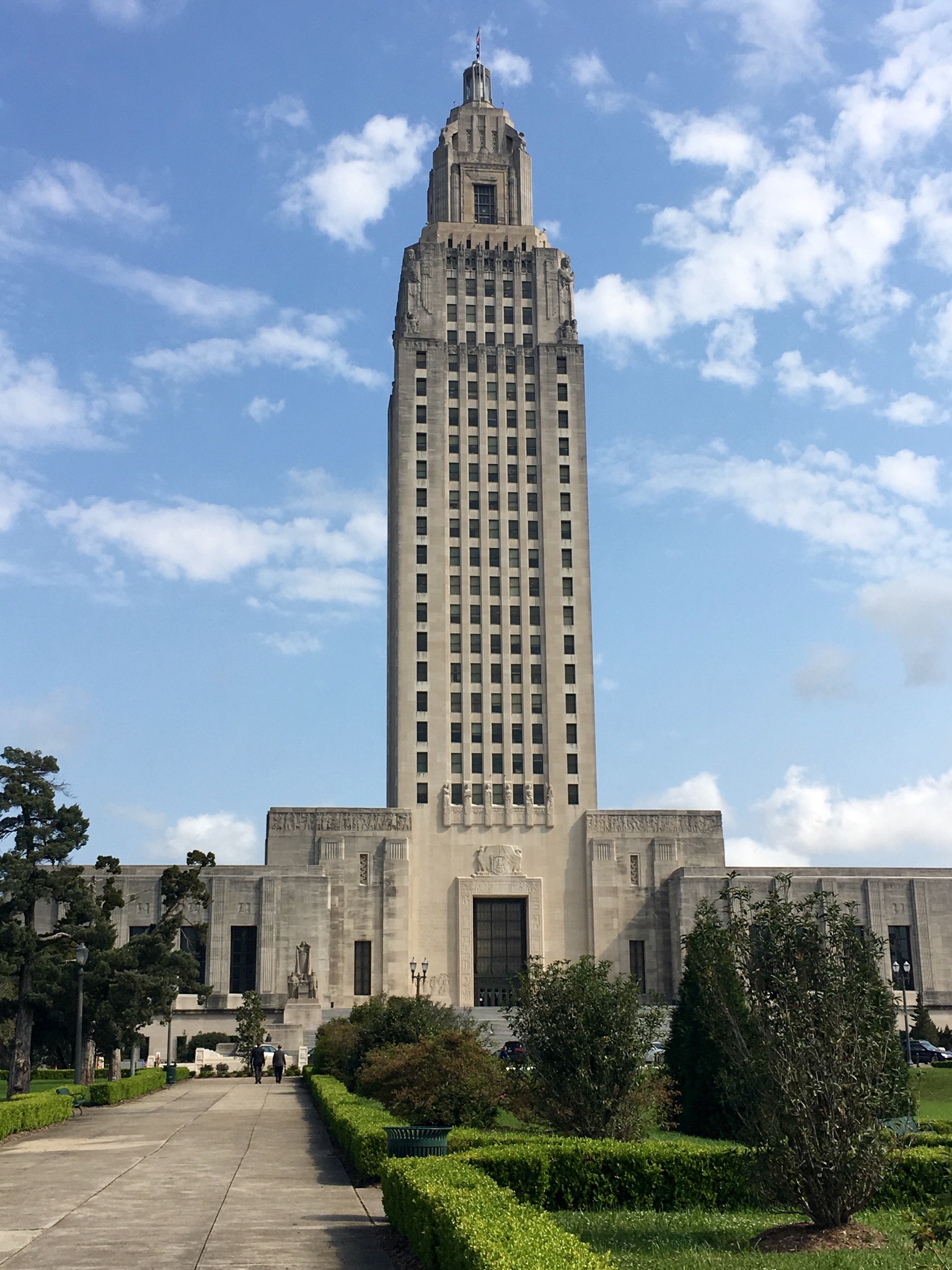 The special session is all but over as far as lawmakers are concerned. Time limitations have eaten up any real possibility of banging out a deal to plug the nearly billion dollar budget hole that opens up July 1st. Republican Jack McFarland of Jonesboro...
More
special session, Louisiana, budget, fiscal cliff, Jack McFarland, Gene Renolds,
---
Posted on 3/4/2018 7:41:00 PM.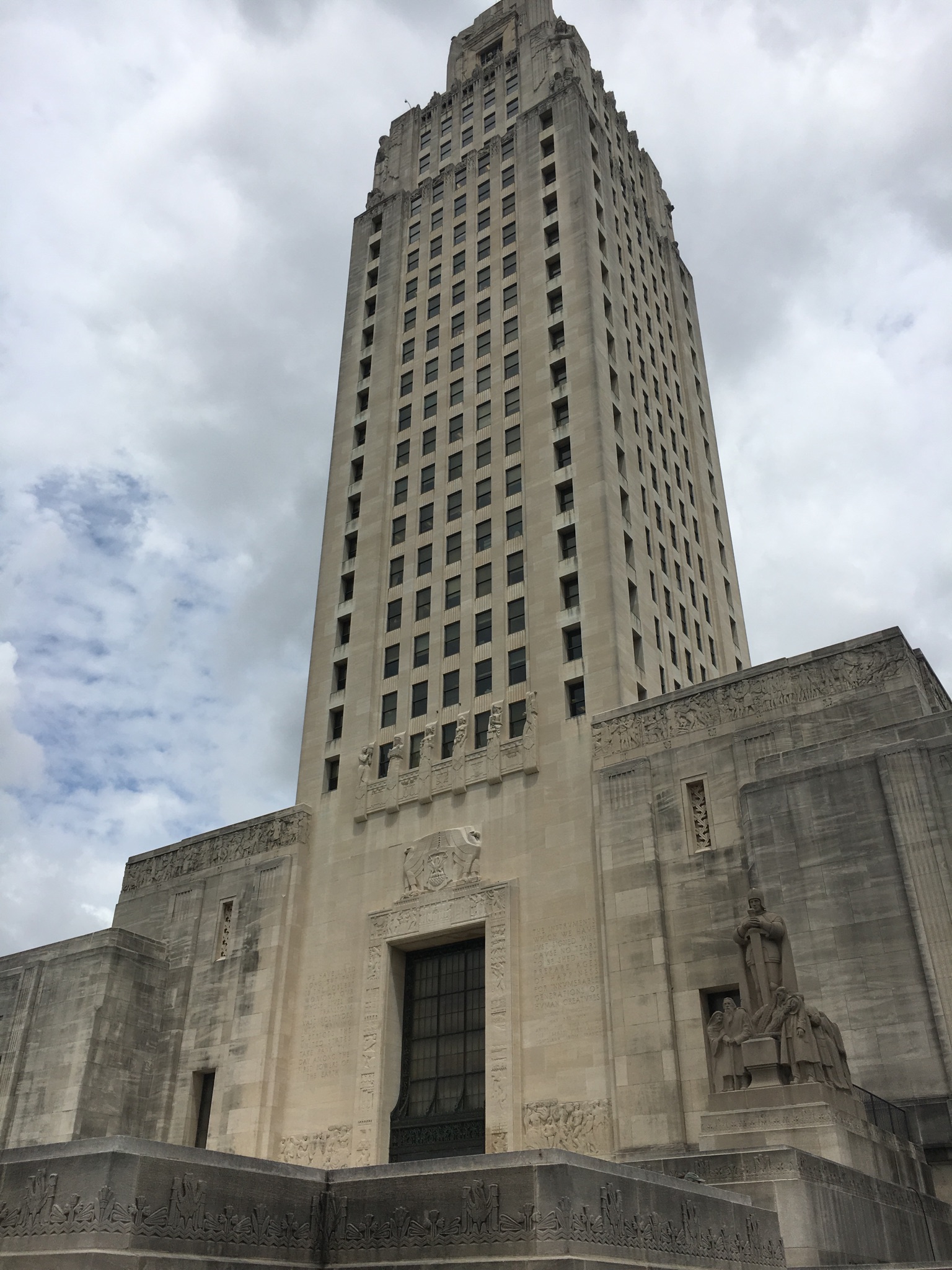 All hope appears is lost that the state legislature will pass any tax legislation to address a nearly one-billion dollar shortfall. A sales tax bill that would provide nearly 300-million dollars in revenues was defeated soundly for a second time last night. Jeremy Alford, the publisher of LaPolitics.com was there for the vote.
"That sales tax bill is the linchpin to this entire special session," Alford said. "It didn't just fail, it went down in flames, a 33-70 vote."
Louisiana, sales tax, John Bel Edwards, special session, Jeremy Alford, LaPolitics.com
---
Posted on 3/1/2018 2:16:00 PM.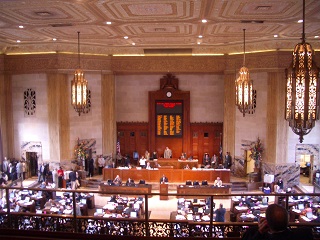 The special session is on the verge of collapsing without a tax plan that addresses a looming one billion dollar shortfall. The House has failed to get behind a proposal to raise revenues to replace expiring sales taxes. Republican Barry Ivey of Baton Rouge says GOP legislators are not willing to work with a Democratic governor.
"We don't want a democrat governor to get re-elected and we don't want to give him a political win by doing tax reform," stated Ivey.
More
fiscal cliff, Louisiana, John Bel Edwards, Lance Harris, Barry Ivey
---
Posted on 2/26/2018 3:37:00 PM.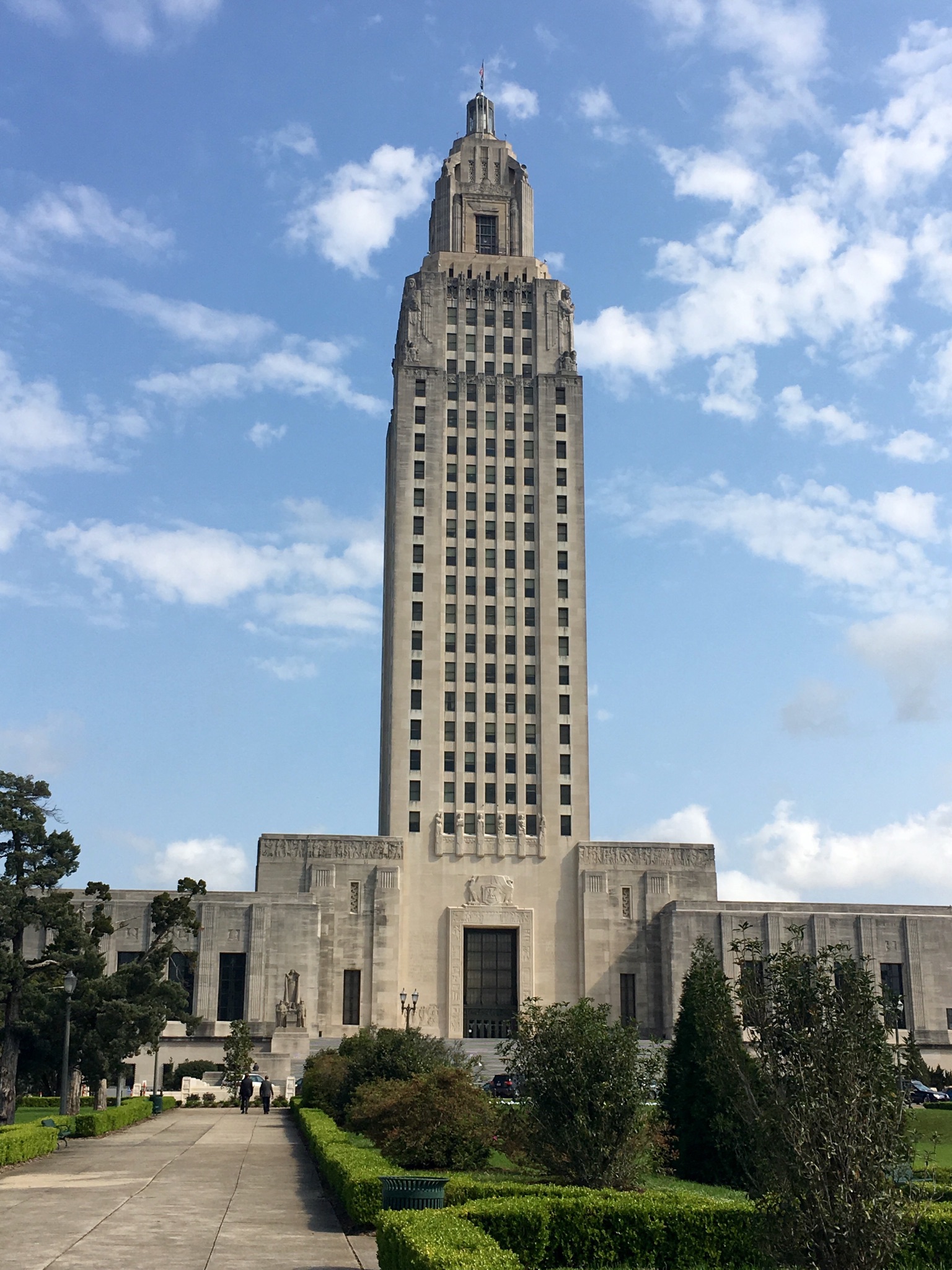 A slew of last minute amendments added to some revenue generating bills in the House Ways and Means Committee has bogged down the special session, and convinced lawmakers to reschedule today's votes to Wednesday. Shreveport Representative Alan Seabaugh tacked a number of changes that did not go well with Democrat Marcus Hunter. Hunter says the amendments are so in-digestible that this group of legislators might as well just go home.
More
special session, Louisiana, budget, fiscal cliff, taxes, Marcus Hunter, Taylor Barras
---
Posted on 2/23/2018 11:36:00 AM.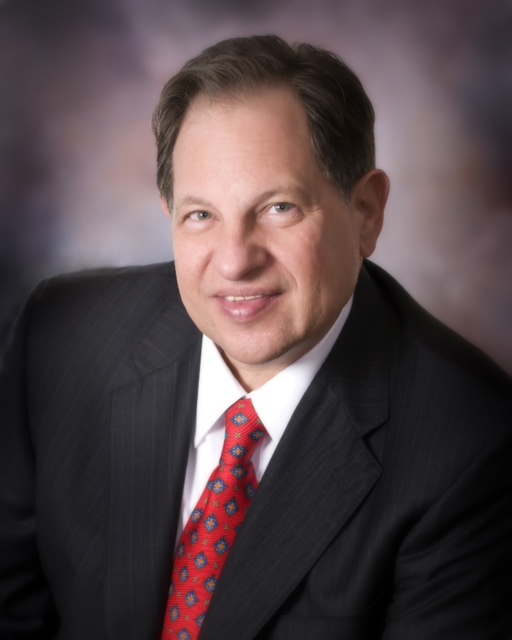 Louisiana Republican Party Roger Chairman Villere will relinquish his role on Saturday after serving for 14-years. It's believed he's the longest serving chairman to lead a state Republican Party in the country. Villere says during that time, the political demographics have certainly changed, making the GOP the dominant party for statewide offices.
More
Republican Party, Roger Villere, Louisiana, New Orleans
---
Posted on 2/23/2018 11:31:00 AM.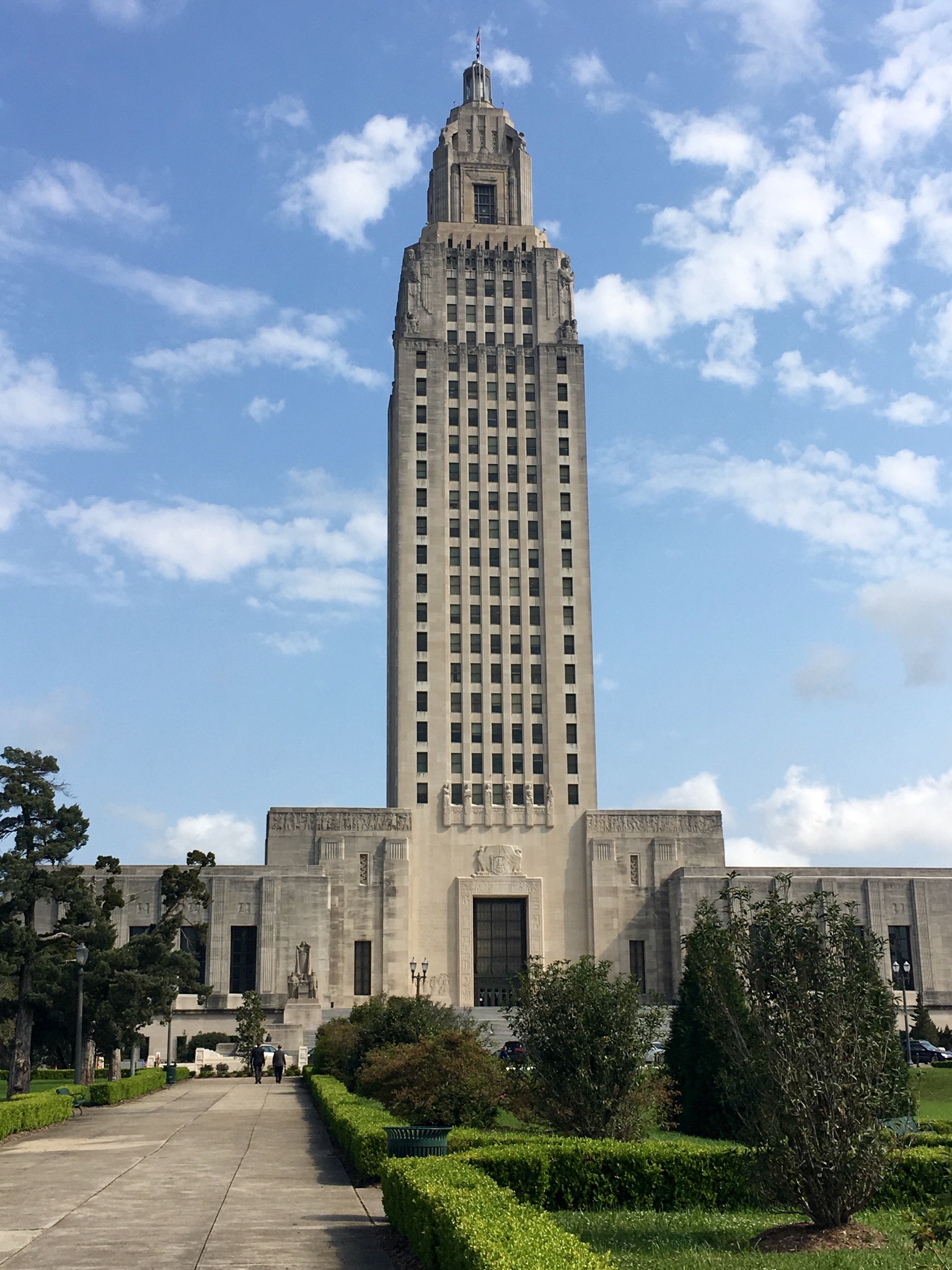 After five days of stalled negotiations, lawmakers are optimistic that legislation will begin moving forward when legislators convene Sunday afternoon. Lake Charles Republican Representative Steven Dwight's bill to extend a portion of the expiring one penny sales tax will be heard, and he says he's optimistic about its chances.
More
special session, Louisiana, budget, fiscal cliff, Steven Dwight, Frank Hoffman, Walt Leger, Ted James
---
Next Entry