Posted on 12/8/2017 11:46:00 AM.
A cold Canadian air blast is lowering temperatures to below freezing throughout Louisiana tonight. National Weather Service forecaster Michael Hill says the areas where snow is on the ground, temperatures will get very cold and remain that way for a few evenings.

snow, louisiana, driving conditions
---
Posted on 10/17/2017 2:47:00 AM.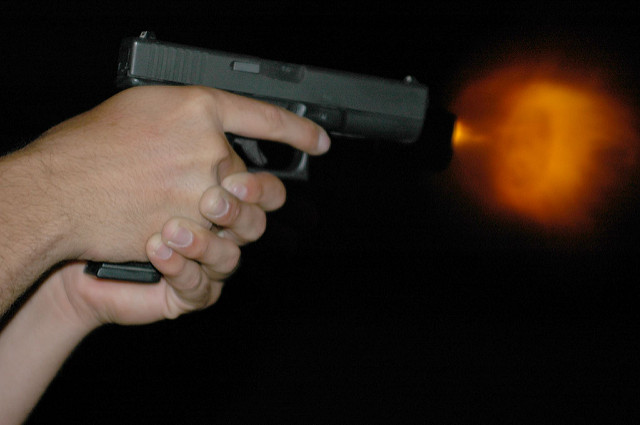 Louisiana is once again tops for murders in the country. The FBI's Uniform Crime Reporting Program says the states murder rate was 11.8 per 100,000 persons, with 554 homicides in 2016. New Orleans based Crime analyst Jeff Asher says this trend has gone on for some time.
murder rate, tops in murder, Louisiana, New Orleans, Baton Rouge
---
Posted on 8/27/2017 5:43:00 PM.
Governor John Bel Edwards says Louisiana is not out of the woods yet when it comes to Tropical Storm Harvey. Edwards is asking residents to remain vigilant and pay attention to local news reports. State Climatologist Barry Keim says it's expected Harvey will eventually move towards Louisiana
.
Harvey, Louisiana, National Hurricane Center, flooding
---
Posted on 8/24/2017 4:23:00 AM.
Twenty-five years ago today one of the most destructive hurricanes in U.S. history made landfall in Florida and then crossed the Gulf of Mexico and made landfall near Morgan City. Former WAFB Meteorologist Mike Graham was working at the Baton Rouge TV station and remembers the anxiety as the storm took aim on Louisiana
.
Hurricane Andrew, Edwin Edwards, Georgia H.W. Bush, Louisiana, St. Mary Parish, WAFB, Mike Graham
---
Posted on 8/9/2017 12:25:00 PM.
NOAA has increased its projected total of named storms for this hurricane season. In May, government forecasters predicted 11 to 17 named storms, now they believe we'll see anywhere from 14 to 19 storms. NOAA lead hurricane season forecaster Gerry Bell.
NOAA, hurricanes, storms, Gerry Bell, Louisiana, forecast
---
Posted on 8/8/2017 4:37:00 AM.
Lt. Governor Billy Nungesser seeks to boost tourism to rural areas. That's why he's scheduled meetings in small Louisiana towns to find the best way to promote local attractions. He says these rural areas don't always have the money or expertise to market themselves.
More
Billy Nungesser, tourism, small towns, Louisiana
---
Posted on 2/28/2017 11:43:00 AM.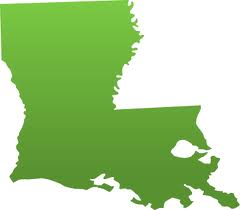 Louisiana came in dead last on US News & World Report's new best states ranking. Analyst Lindsey Cook says Louisiana ranks near or at the bottom for the economy, government, crime, and opportunity. She says healthcare was one of their biggest weighted categories, and in that Louisiana did poorly across the board.
More
Lindsey Cook, US News & World Report, Best States, Louisiana
---
Posted on 2/21/2017 1:38:00 PM.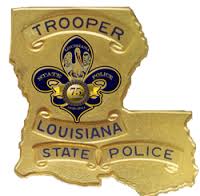 Michelle Southern reporting.
Governor John Bel Edwards orders a full investigation into trips made by State Police officers, amid a report 4 troopers took side excursions to Las Vegas and the Grand Canyon during a business trip on the taxpayer's dime. The Division of Administration's auditor will conduct the probe.
state police, governor's office, Louisiana, mike edmonson, clancy dubos
---
Posted on 2/14/2017 4:51:00 AM.
A new website seeks to reduce wasteful spending in state government. Covington Representative John Schroder launched StopLouisianaWaste.com to allow individuals to anonymously report state government waste.
"You would think at this stage in the game we would have squeezed out all the inefficiencies that exist in Baton Rouge, but that just doesn't seem to be the case," Schroder said.
John Schroder, stop louisiana waste, Louisiana
---
Posted on 1/3/2017 3:24:00 AM.
Tuesday in Washington D.C, John Kennedy will be sworn into the 115th Congress of the United States as Louisiana's newest Senator. The former state treasurer says he intends to hit the ground running.
"We'll be dealing with issues like flood control, flood relief for Louisiana," said Kennedy. "We'll be dealing with issues for America like tax reform and lowering taxes."
john kennedy, us senate, louisiana
---
Next Entry