Posted on 11/16/2016 2:25:00 AM.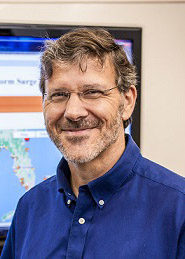 Louisiana will experience some roller coaster temperatures this week. State Climatologist Barry Keim says we'll see high temperatures in the 80s across the state over the next two days but a significant cold front will come in on Friday.
More
cold front, Barry Keim, low temperatures, swing
---
Posted on 11/12/2013 2:06:00 PM.
With the coolest temperatures of the season rolling in tonight, State Fire Marshal Butch Browning is reminding Louisianians to keep simple safety in mind when it comes to warming your home. First he says the most important thing you can do is ensure you have working smoke alarms in your residence.
More
state fire marshal butch browning, heaters, space heaters, low temperatures
---